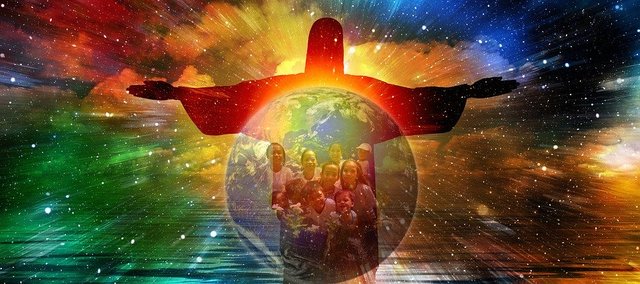 Image source pixabay.com
Dear brothers and sisters in Christ
The apostle Paul in the first letter to the Corinthians in his chapter 6 gives us members of the church a catechesis on how we should deal with conflicts between brothers and how our life should be led after we have given our lives to the Lord.
So in the verse that the Golden Censer has given me today, it urges me to guide myself along the path of righteousness and commitment, I must stay away from bad behavior and practices in the world if I intend to inherit the kingdom of God.
Christ with his death on the Cross and his resurrection, He washed our sins, we have been consecrated to God, justified in the name of the Lord Jesus Christ and in the Spirit of our God (1 Corinthians 6:11).
Amen.
Memo:
Nor thieves nor the greedy nor drunkards nor slanderers nor swindlers will inherit the kingdom of God. 1 Corinthians 6:10 NIV

[screenshot @felixgarciap]
Receive my affection and blessings.
Connect with HeartChurch
In the HeartChurch community we have technological tools and spiritual guidance available in which an outstanding place is represented by the contributions of its members and the power to share musical expressions with the psalms that lead us to share the love of Christ beyond our borders.
A first step to access the HeartChurch Community and be able to enjoy the added value of our Community is to complete the affiliation to our services through a simple data registration process, in which we will immediately be registered in an account Blockchain Telos with our user from whom we would receive a daily message from the sacred scriptures and a universal basic income (UBI) consisting of a Heart token based on TELOS technology. From there the parishioner will have access to our digital channels in which, in addition to sharing the word, he will meet brothers from all over the world.

[Image autorized by @heartchurch Community]
The goods that we receive and those that we can give through our incorporation as members of the HeartChurch Community will give us the joy and Peace that our Lord wishes for our lives and also the opportunity to help other people anywhere in the world.
We continue to Reach to the World
I am proudly a #Heartchurch member.

[Use of Image authorized by @heartchurch]
Information about Telos Blockchain and Golden Censer
As part of the daily promotion of #heartchurch, the parishioner has the help of the Golden Censer who in addition to providing Hearts nourishes the believer with a verse from the Bible.
So with the support of the Holy Spirit the believer meditates and prays with the blessings given daily by the Golden Censer. In order to receive this blessing, you must have a Telos account and an account with the extension .jc, which must be previously authorized by Heartchurch.
Telos allows you to create a free account and makes available an official Sqrl wallet. However, you can purchase a free Telos account through the @Heartchurch form with suffix .jc, who assign you, among other things, the cpu and net necessary for the operation. Register here
If you want to know more details, we invite you to read the blog written by the Telos Foundation in the following link:
https://medium.com/telos-foundation/telos-a-place-for-purpose-dea6f79cde5d