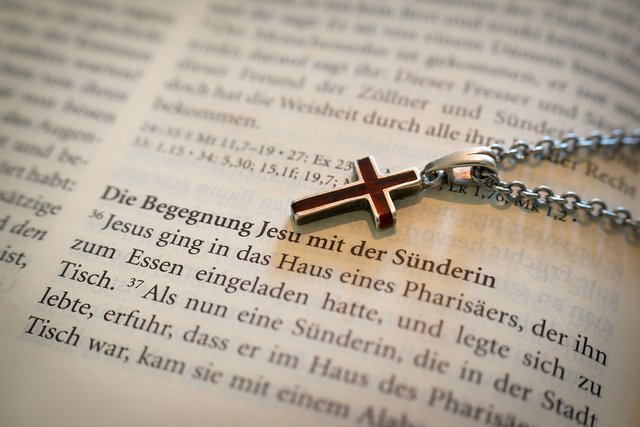 Image source pixabay.com
Dear brothers and sisters in Christ
Reconciliation comes through Christ
In 2 Corinthians 5, the apostle Paul details how great is God's mercy towards us his creatures. Those who, after having converted us to the message of salvation that Christ has given us, long to go to the heavenly house to share the joy with their Father, Almighty God.
Christ came to fulfill the purpose set by his Father, pouring out blessings and miracles while he was with us. He with his death on the Cross paid for our sins, washing them with his precious blood, with it we have the promise of the reconciliation of God through Christ, Jesus. Each of us must appear before the Judgment Seat of Christ, so each one will receive his reward according to the good or bad works that we have done in this world.
We are sinners, the Lord is always attentive to express our repentance and make a change in our lives, being new creatures in Christ, being each day that passes more like Him in our actions and our thoughts. Prepare in faith for the moment we are called to appear at the trial.
As the apostle Paul urges us:
20 We are therefore Christ's ambassadors, as though God were making his appeal through us. We implore you on Christ's behalf: Be reconciled to God. (2 Corinthians 5:20)
Amen.
Memo:
... God was reconciling the world to himself in Christ, not counting people's sins against them. 2 Corinthians 5:19 NIV

[screenshot @felixgarciap]
Receive my affection and blessings.
Youtube: People of the Earth - Come to Jesus (Reconciliation Hymn) - (Official Lyric Video)
Connect with HeartChurch
In the HeartChurch community we have technological tools and spiritual guidance available in which an outstanding place is represented by the contributions of its members and the power to share musical expressions with the psalms that lead us to share the love of Christ beyond our borders.
A first step to access the HeartChurch Community and be able to enjoy the added value of our Community is to complete the affiliation to our services through a simple data registration process, in which we will immediately be registered in an account Blockchain Telos with our user from whom we would receive a daily message from the sacred scriptures and a universal basic income (UBI) consisting of a Heart token based on TELOS technology. From there the parishioner will have access to our digital channels in which, in addition to sharing the word, he will meet brothers from all over the world.

[Image autorized by @heartchurch Community]
The goods that we receive and those that we can give through our incorporation as members of the HeartChurch Community will give us the joy and Peace that our Lord wishes for our lives and also the opportunity to help other people anywhere in the world.
We continue to Reach to the World
I am proudly a #Heartchurch member.

[Use of Image authorized by @heartchurch]