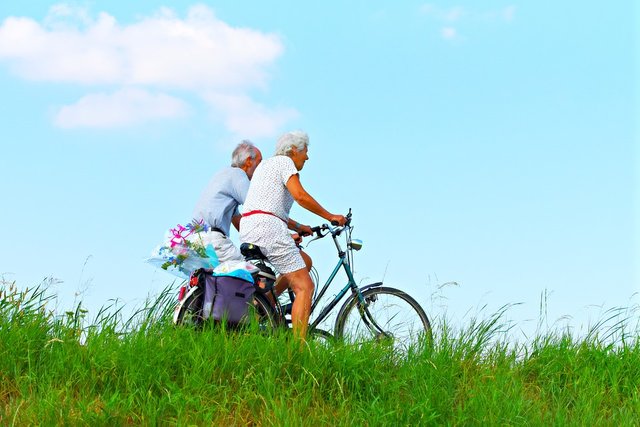 Image source pixabay.com
Dear brothers and sisters in Christ
In my devotion today, I have received from the Golden Censer a verse from the Isaiah´book in which the Lord gives me the confidence and assurance of having his support and guidance in my old days.
As men we live tied to a physical body that is deteriorating over the years, but the Christian, confident in the promises of the Lord, is strengthening his spirit with the practice of prayer and daily meditation and reading of the Bible. As the apostle Paul in his second letter to the Corinthians tells us:
16 Therefore we do not lose heart. Though outwardly we are wasting away, yet inwardly we are being renewed day by day. 17 For our light and momentary troubles are achieving for us an eternal glory that far outweighs them all. 2 Corinthians 4: 16-17
So we must always be attentive to what the will of the Lord wants for our lives. He gives us his encouragement and strength in the moments of tribulation and in our old days He will be attentive to those who trust and follow His commandments.
Amen.
Memo:
Even to your old age and gray hairs I am he, I am he who will sustain you. I have made you and I will carry you; I will sustain you and I will rescue you. Isaiah 46:4 NIV

[screenshot @felixgarciap]
Receive my affection and blessings.
Youtube: Psalm 92 Song: O most High
Connect with HeartChurch
In the HeartChurch community we have technological tools and spiritual guidance available in which an outstanding place is represented by the contributions of its members and the power to share musical expressions with the psalms that lead us to share the love of Christ beyond our borders.
A first step to access the HeartChurch Community and be able to enjoy the added value of our Community is to complete the affiliation to our services through a simple data registration process, in which we will immediately be registered in an account Blockchain Telos with our user from whom we would receive a daily message from the sacred scriptures and a universal basic income (UBI) consisting of a Heart token based on TELOS technology. From there the parishioner will have access to our digital channels in which, in addition to sharing the word, he will meet brothers from all over the world.

[Image autorized by @heartchurch Community]
The goods that we receive and those that we can give through our incorporation as members of the HeartChurch Community will give us the joy and Peace that our Lord wishes for our lives and also the opportunity to help other people anywhere in the world.
We continue to Reach to the World
I am proudly a #Heartchurch member.

[Use of Image authorized by @heartchurch]