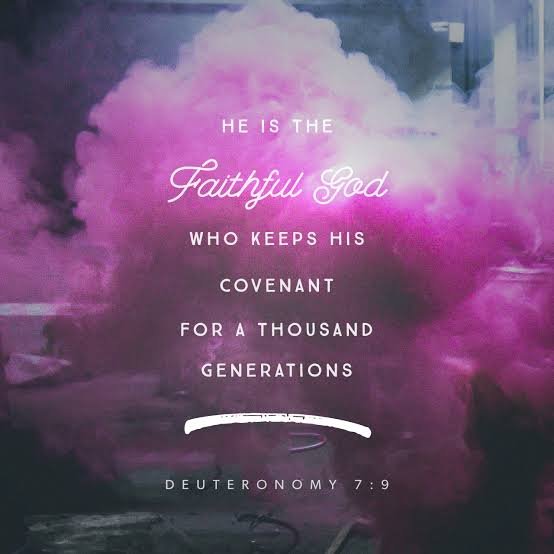 Deuteronomy 7:9
9.Know therefore that the Lord thy God, he is God, the faithful God, which keepeth covenant and mercy with them that love him and keep his commandments to a thousand generations.
God keepeth covenant with those that loves him, so that means if you are in love with the world do not expect God to keep His covenant with you not to talk of His mercy.
A covenant is simply an agreement between a higher being and a lesser being with the seal of blood.
In covenant the higher being promises the lesser being, and there is a demand of obligation from the lesser being. There are many covenants in the Bible Abrahamic, Mosaic, Adamic etc. They could also be covenant between with invocation of a deity.
The opening scripture gives us a clear indication of who God is, and that is He His Faithful, so you don't even dare think of Him breaking any covenant because He doesn't at all.
It is presuppose that some children of God lack detail knowledge about Him.
Beloved of God how well you know God determines how far you will go with Him and the blessings you will receive from Him.
I pause to ask, what covenant or covenants do you have with God, I advise you keep to your own part of it, and He will surely keep His own part, He doesn't lie or disappoint.
May God help us, Amen.
I am
glotokens