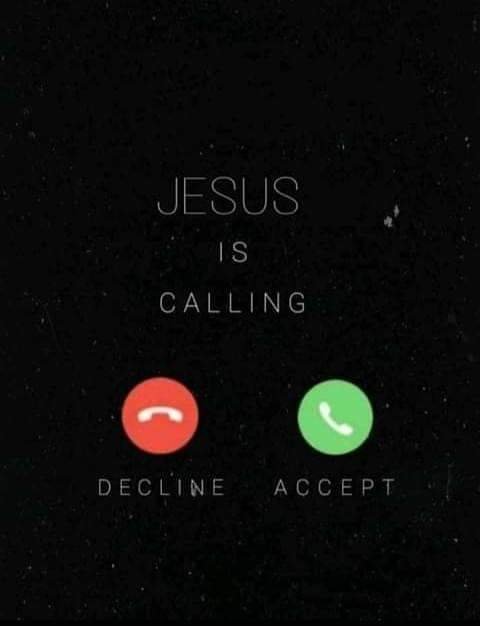 Jesus said in Rev 3:20
20.Behold, I stand at the door, and knock: if any man hear my voice, and open the door, I will come in to him, and will sup with him, and he with me..
I am so sure that he has been knocking for so long, are you ready to accept his proposal?
Are you ready to let him in?
Are you ready to pick his call? He has been calling for so long now.
Please pick up, tomorrow might be too late.
Just imagine someone planning to give you an Immediate contract and he calls and calls and you aren't picking up, he might probably get angry, and if you had no access to reach out to him that day, and you decide to call him or her the next day to explain why you missed his call that it was due to the fact that you were not around, and you couldn't call back again that same day because you had limited credit, you might still get the contract or you could miss it, it all depends on how urgent a personnel was needed to take up the contract.
So have you ever imagined loosing a very important call perhaps from the Governor or president how would you feel? If you could feel bad then what about Jesus that is far much more bigger than your governor or president, why won't you humble yourself and respond to his call?
Just has next day might be too late to have the money or contract again, tomorrow or the next seconds, minutes, hours, day might be dangerous if you do not answer to his call.
For the fact that your brother misses his call but was lucky that he was alive to pick the next call that Jesus put through to him do not give you a guarantee that you could be as lucky as he.
Here is a true life story, read and learn. Two lovers happened to stop at a church this faithful day and Jesus came knocking, he was calling on them, beckoning on them, but they harden their heart, and they refused his entry, but along the line the girl decided to let him in, but the boy seeing this obstructed her and requested they leave the church, that she did because she claimed to have loved him(well maybe she did love him)
When they left while walking on the road a trailer from no where and crushed her to death leaving the so call boyfriend, immediately the boy ran to church telling the story of what happened.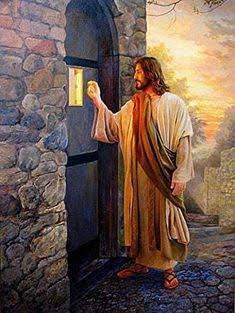 Now I ask where will the girl go, where is her destination?
You see that was her only chance of picking up the call of Jesus but she ignored.
That's why i say tomorrow might be too Dangerous to pick up the call that's if he would even call.
Stop what you are doing and accept him as your personal Lord and Saviour.
I repeat tomorrow might too late and dangerous.
May God help us, Amen.
Remain blessed.
I am
glotokens.
Thanks for engaging my blog.