Hello steemers,
Tomorrow is another Sunday and yes, another church day
Sunday has become so common a day, that it becomes an option but this is the day set aside for men to meet with God not just to hear but have a fellowship with Him..
A realm where encounters are birth forth...
Most of us have lost the essence of the presence that we tigh it to frivolous things like offerings, new clothes, new shoes, tithe and the rest of it, that if we don't have, we forsake the gathering
When once the essence of a thing is forgotten, it becomes an option, it becomes useless and gradually, it gets trampled on....
The essence is what gives us the assurance to go into the house of the Lord, expecting to ask and also receive..
The essence takes us to the point of "nevertheless', i know if i praise this my God, this situation will change.
This essence will make us understand that the gathering, activates the presence of God and when His spirit is there, we have access into the heavenlies..
We forget essence to a point that we forget that it is in gatherings like this which are unto the Lord, that God dwells and wherever His spirit is there is liberty.. (Anything can happen)
Little wonder men like David said, "i was glad when they said let us go to the house of the Lord"
That same essence made a woman like Hannah determine in her heart, even when others were going to shiloh just to merry, she knew she could get her own child despite whatever her husband, co-wife or even the priest would say or do.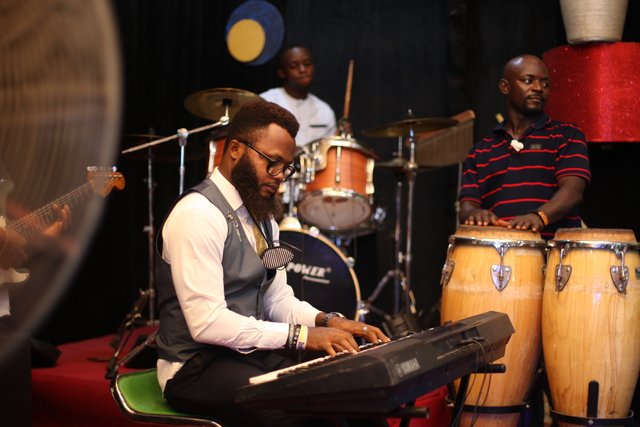 That same essence, made Moses to go up the mount, prepared to wait at all cost just to receive from God unbehalf of his people..
There are mysteries that are unravelled in God's presence..
There are series of encounters that birth forth
The ecclesia is another channel to the heavenlies that we who make up this church should not trivalise on
Hence, let's take our minds off other things, but always make it a date, always having it in our heart that we're going there for a personal encounter.
Don't look at the next person..
Don't allow the believe that the elects are starting a church to rob you of your money, except you've been pursued from church because of that before, then change the church.
What to wear shouldn't be the reason you stay back..
Stop playing church cos when you play church, you easily get tired, bored and maybe sleep off but rather, look upto Him..
Our countenance changes and we become radiant. (psalm 35:5)
This happens because there is a change from the inside that reflects on the outside just beacause we looked upto Him.
I pray with you tonight that we will never forget essence but rather our spirits shall hunger and thirst for His presence through the gathering of His people in Jesus Name.... Amen