Hello Everyone!❤
Here is the Bible Verses for Today.😊
Give all your worries and cares to God, for he cares about you.
- 1 Peter 5:7
New Living Translation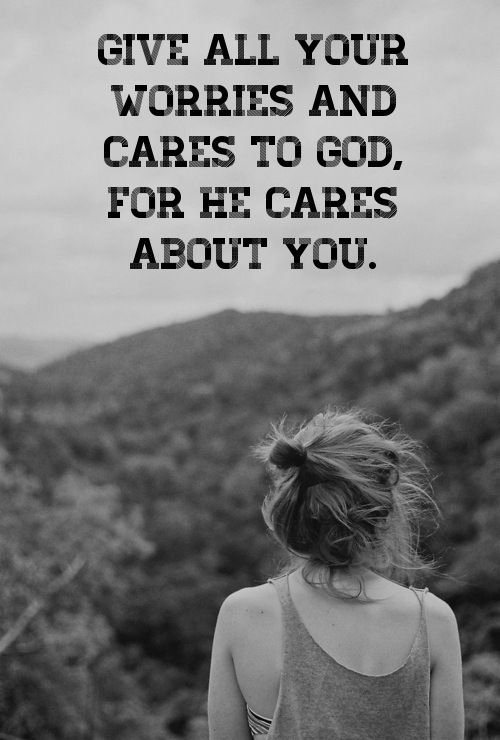 Image Source
here
For some of us, the choices we made may eventually lead us into monstrous troubles. What then? Do we rush for the door, determined to get out no matter what? Or do we take our problems to the throne of grace, trusting that God will lead us?
Today, let's gather up every trouble or care that has come as a result of doing what we said we would do and bring each of them straight to God, laying them at his feet and asking for His help.
Heavenly Father, by myself I can't handle the problems that have come my way from trying to do your will. Please lead me and help me, Lord, I pray. Amen
From my One Year Devo For Women
God Bless everyone!!!
Thanks for dropping by!!!
I am Vic Alipda a.k.a @mavic2015 A follower of Jesus Christ.
If you want to give him witness voting decisions on your behalf, visit https://steemit.com/~witnesses again and type in "surpassinggoogle" in the second box as a proxy.