God has something for us always!
---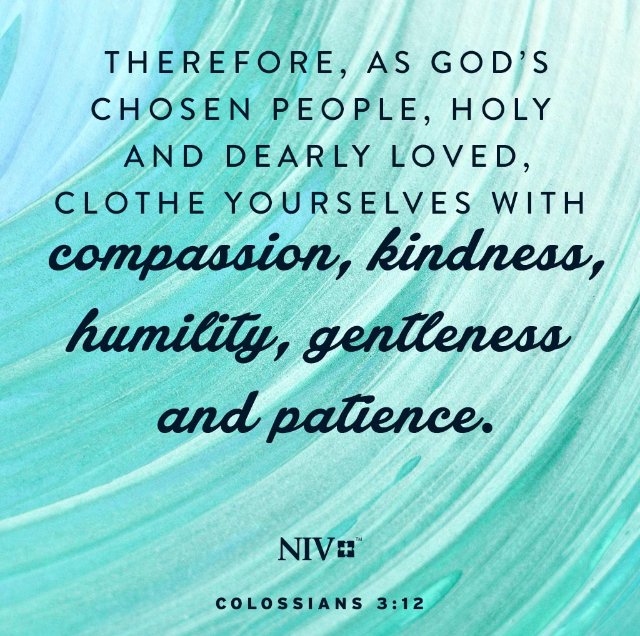 Put on therefore, as the elect of God, holy and beloved, bowels of mercies, kindness, humbleness of mind, meekness, longsuffering Colossians 3:12 (KJV)
You probably tuned to this blog page because you love God and his people, don't be dismayed by confusions in the world, many have lost their faith in God because they were never rooted in him.
A time like this is a time that many people have become vulnerable because the norms that evolves the world that are being shaken and questioned, the knowledge of man is failing them, and there is urgent need for security and safety.
What is God saying to you and I?
If you're an elect of God, holy and dearly beloved, it means that you're a coworker with God, you're representing a kingdom which is not of this world; your kingdom and my kingdom, therefore God is saying that you should clothe yourself with these things:

The scripture says that we should put on bowels of mercies, now and always, not just to be merciful but rather putting on bowels of mercies, mercy is not selfish in anyway, mercy advocates to for forgiveness and a second chance. We're living in a time that requires the full fruit of the Spirit of Christ.

Kindness is an attribute of God, and God is telling us to have the same attributes as the people that represent him here on earth.
Now therefore, I pray you, swear unto me by the LORD, since I have shewed you kindness, that ye will also shew kindness unto my father's house, and give me a true token: And that ye will save alive my father, and my mother, and my brethren, and my sisters, and all that they have, and deliver our lives from death. Joshua 2:12-13 (KJV)
This a woman who saved the lives of the children of God who came to spy the land of Jericho, after seeing through the will of God in establishing his kingdom, she joined herself and her family in the affairs of God, here, she pleaded for kindness from the people of God. Now God is asking us to clothe ourselves with bowels of kindness, don't wait to be told before showing kindness to everyone you have encountered, especially those that needed it.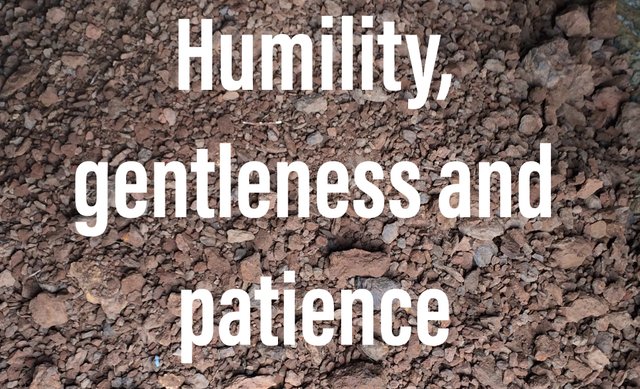 The above three virtue are also the attributes of God found in the same verse of the scriptures, living the life of Christ is not automatic, the life of Christ is learned and lived through the equipping of the Spirit of God.
As the children of light, we're to live out the above lifestyle which can actually heal our world.
I'm working on myself, adjusting and readjusting my life, yielding my members unto instruments of righteousness unto holiness, same is applicable to everyone that found him/herself in the body of Christ and the household of God.
Thanks for reading through.
---
---
Bible Copyright Reference: "King James Version", Holy Bible.
Please upvote and resteem this post if you found it good for others.
---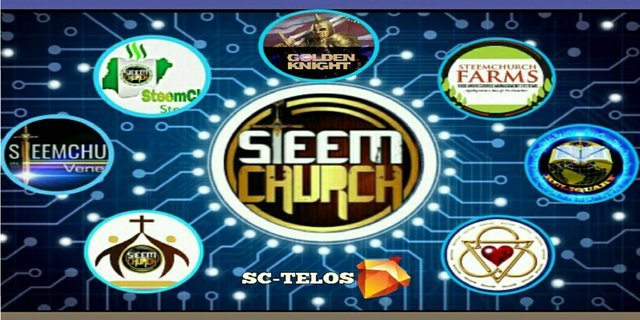 My shoutout goes to our sponsors:
@sirknight,@sniffnscurry,@pennsif,@adollaraday,@fundition,@charitycurator, @theycallmedan,@curatorhulk, @impactn-projects,@partiko.
My special thanks also goes to @adollaraday @reliquary @sniffnscurry @steemchurch @sc-g @sc-v @sc-n @sc-telos and all the parishioners.
Let your light so shine that they'll see your good works and glorify your father in heaven.
Join christian-trail curation trail @ https://steemauto.com , register and help in encouraging one another in steemit.

---
Thanks for your support.
---

You can also listen to our audio/video full gospel messages on our YouTube channel
For prayers and further interactions send us an email at maxdevalue@gmail.com
---
Reach out to me on steemit private chat @maxdevalue
AT THE INCREASE OF HIS KINGDOM THERE SHALL BE NO END!
---
Thank you for reading