Hello everyone!!
God doesn't expect you to make it on your own. He places other believers in your path to encourage you, help solidify your faith, and affirm your relationship with Him. Are you plugged in to a church? A youth group? Are you a part of a Bible study? Being an integral part of God's family will provide the support you need to make a genuine difference in the world. Being inside God's family is what will get you through the tough times.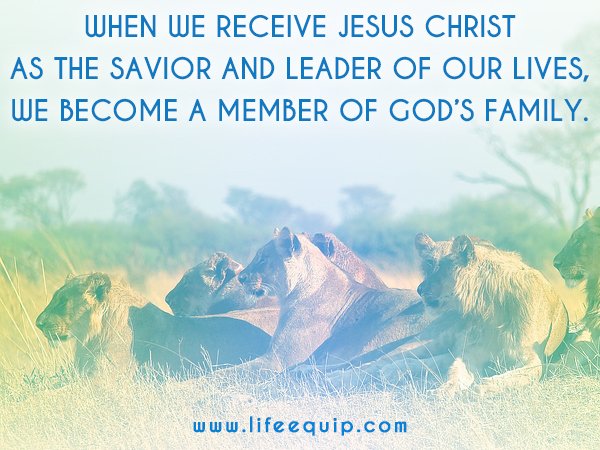 click here
There are Christians all over the world! So don't settle for being a spiritual orphan. Determine to make yourself accountable to other believers, and bask in their fellowship.
If you declare with your mouth, "Jesus is Lord," and believe in your heart that God raised him from the dead, you will be saved.
- Romans 10:9
New International Version
Love must be sincere. Hate what is evil; cling to what is good. Be devoted to one another in love. Honor one another above yourselves. Never be lacking in zeal, but keep your spiritual fervor, serving the Lord.
- Romans 10:9-11
New International Version
Pray It!
Tell God you don't want to settle for being a spiritual orphan. Commit yourself to Him and His family. Ask Him to remind you of this commitment when you're going through tough times and start to back away from Christians who care about you. Be blessed and keep on smiling whenever and wherever you are. Have a great day everyone! God bless us all and again thank you for your time.🙂
Source: From my OneYearDevoForTeen App.