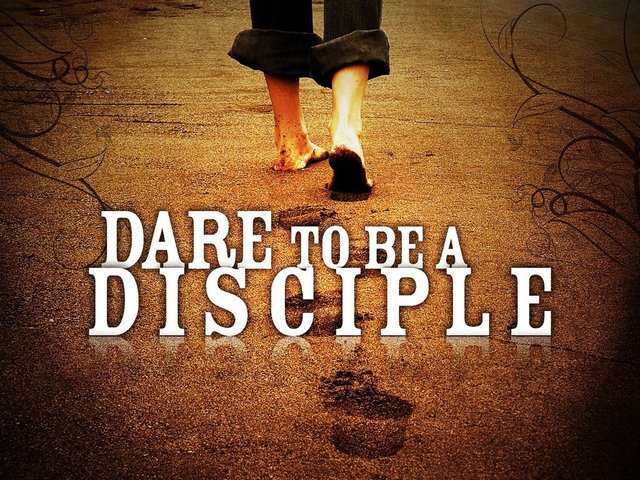 Image source
---
Who is a Disciple
As a disciple who has voluntarily decided to take up Jesus' yoke and put it on his neck, his reason for living now becomes Jesus reason for coming into the world. By the reason of taking up His yoke, you must be committed to doing His work for life and eternity irrespective of who you are and where you are.
As a disciple, you must be willing to learn of the Lord Jesus (Matt. 11:29). Every yoke has a burden so for you to make the yoke easy as it is written, you must be willing to obey every instructions of Jesus. As for Jesus, He is a considerate Master and is not a wicked one. He handles individuals with knowledge according to his ability as He enters into a personal and unique discipleship with that person.
You don't have alternative to Jesus, you solely depend upon Him for everything in life and you must break every link with the world system and its attractions and get yourself yoked together with Jesus under all circumstances and conditions you find yourself. This relationship is for life.
Why Become a Disciple?
It is an established fact from the scriptures that discipleship is the only tool that God uses to make those He has called to be conformed to the image of His dear son. There is no other way that you can be like Jesus unless you pass through the process of discipleship and this is the eternal purpose of God for our lives - To become like Jesus.
There are compelling reasons why you as a child of God should bring yourself to the yoke of discipleship:
No born-again child of God can effectively fulfil the great commission of Jesus in Matthew chapter twenty eight verses nineteen and twenty without being a disciple.
You cannot be fit to accomplish God's call in your life unless you are "conformed" to the image of the Lord Jesus Christ through discipleship. God must have formed you to be conformed into the image of His dear son.
The period of your training as a disciple makes you to develop intimate relationship with the Lord Jesus Christ thus giving you an opportunity to be made available for Him to use at any time. When you are constantly with Jesus and walk with Him, you will be fruitful.
Discipleship gives you the privilege of being used by God for His services at any time.
Discipleship qualifies you to be personally known by God as the one that can build His church and fight His battles. (1 Peter 2:5; Matt. 16:18; Eph. 6:12)
It's only you as a disciple that will know the deep things of God (Matt. 13:11, 16)
Are you willing to be a disciple? This is the sure way to represent God here on earth. We need to allow Christ to st on you and transfer His life to yours.
Dare to be a Disciple of Christ and see your blessings overflow.
---
@Heartchurch is set as a beneficiary to part of this post's rewards.