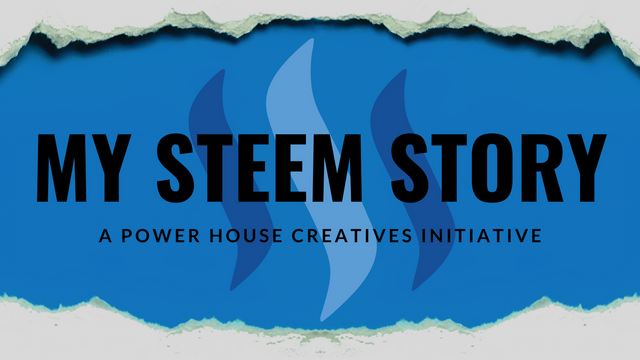 MY STEEM STORY
A Power House Creatives Initiative

Everyone has a story – and all our stories have something in common… we all started from nothing and knew nothing. People want to hear stories. They want to hear OUR stories — they want to know who we are, where we are from, what we are doing, who and what we love, what we have learnt and where we are going. People also want us to hear their story! Being a part of the Steem network is an individual journey for every single one of us and through this initiative we will share our stories not only with all who are already here – hopefully inspiring, guiding and informing them… but doing the same for everyone else in the world too. Through our stories we will prick the curiosity of those who have not yet arrived and illuminate and widen the already open doors to our one in a million blockchain.
We invite and encourage each and every one of you to participate and share your stories too! You can find the "how to" details at the end of this post.
---
MY STEEM STORY BY ~ @BLISS11
---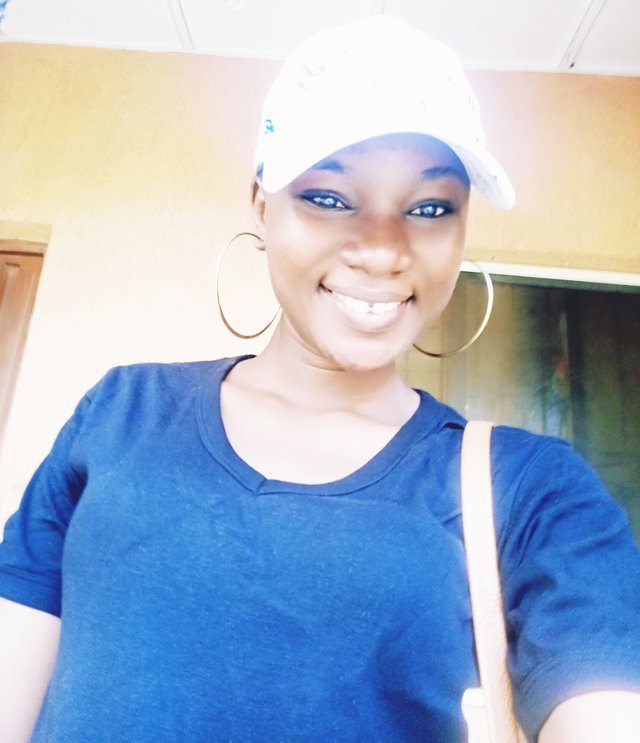 ---
Where my steem journey began
When someone is so passionate about something you tend to want to know what that thing is all about and why he is so into it. That was a short story on how I came to know about steem, the passion in which I saw in that friend drew me into the world of steem. At that time I wanted something new for myself, I was tired of the normal thing...which ends up with me always going to stalk other people especially on Instagram...just celebrities though lol. But then, I knew I needed to build something for myself and also to explore certain things.
It was there my friend came in introduced me to steem, telling me how different it is from other social media platform and explained how it could help me grow without leaving out that you get to earn while at it....well that was it for me..that juicy part lol.
So I did join the platform around July 2019..and then one of the worse things happened...my friend just went off the grid...it was then I was left in a world of "Steem" with the struggles of a newbie.
---
My initial challenges & how I overcame them
Well, I knew nothing about crypto-currencies, didn't know how to interact or even write a proper post. I didn't know the proper tags to use for my post and I had to make a post when my RC says I can. So what I did was just try make the little post I could...waiting for my post to get the exposure it can without "visiting other people's post" a big mistake there.
Thankfully, along the way I joined the @steemterminal discord group and things began to make sense. I learnt how to make a good post, the right use of tags, how to source the images I use and many more. Later I joined the redfish rally, there I began to grow as a redfish...participated in the challenge every week and I met friends. I also started to learn about what crypto is about and how it works...it is a never ending learning process...still a whole lot to learn. They taught and supported not just me but other redfish...am so thankful to @steemterminal.
Also to overcome my RC problem to enable me post, comment and upvote I got an sp delegation from @c0ff33a and @wesphilbin am ever grateful for that.
Thankfully, I got in contact with my friend who is still teaching and putting me through all I need to know here.
---
My steem blockchain knowledge
In a post by @brittandjosie, she mentioned that she doesn't yet know half of steem. Seeing that am like, well I am just still in pre school...not like I haven't learnt at all but there are still lots of things to learn here.
But then I have learnt that interacting with other people goes a long way. Also, joining discord group help as "no one is an island of knowledge"....so we need the support we can get...learning is an everyday process.
Have been able to learn and do things have never thought of doing ordinarily by giving myself that push to want to be a better steemian...especially with starting up a series of interview with other steemians and also starting up a vlog which am currently working to make better with time.
---
I do blogging most times and I initially liked steemit frontend for that but now am starting to love steempeak for creating a post. Now I have started out on vlogging on @threespeak which I want to make better with time.
I like writing movie reviews because of my love for movies, blogs on personal matters, relationships and anything interesting.
---
Willingness to learn it is for me. I came here wanting to earn for my post but now I have gotten to like this platform, so much that it now means more than earning but building and developing myself, making a footprint for myself that I can look back to...my place of fun.
So I think you should be willing to learn, push yourself to want to do better...earning would come if done right but it really should not be what is driving you because you might just lost interest before you even begin at all.
Try to enjoy the learning process, make friends...there are lots of amazing guys here, take it step at a time..."not all roads to success are rosy". Ask questions, we have lots of people who are ready to help and assist in whichever way possible.
---
My steem hood and it's peeps
@steemterminal is like my home here, since I grew there...the crew and members there are so amazing you just want to roll with them.
@thealliance is another comfy place with lots of love in the air...no boring moments as you get to know interesting people there....who would make you smile and make you want to interact as family....family is important with there. Am also in the threespeak fan club with the admin as @ospro
For the communities, I just joined a couple of them now that they are live, so am in communities like @ocd, @triplea, @dcooperation and many others.
I follow so many amazing people, can't really mention all the names...but just for a few @jamerussell, @mistakili, @brittandjosie, @drakernoise, @saffisara, @wwwiebe, @priyanarc, @smasssh and many wonderful others.
Now tagging @saffisara, @mistakili, @drakernoise, @mrnightmare89 and @healthrecipes to join in the initiative.
---
GENERAL INSTRUCTION:
Create a post titled: "My Steem Story – By @your.user.name"

The first three tags in order are to be as follows:
#hive-114105
#powerhousecreatives
#mysteemstory

ONLY make use of the cover image provided in this post.

Keep the same formatting and placement (intro, footer
instructions etc.)

Replace the personal photo with one of your own.

Tag 5 people to join in on the initiative.

Share your post to twitter.

Share your twitter link and Steem post link in the comments of @jaynie's "Steem Story" post.
POST INSTRUCTION:
Write a post which shares and gives adequate response to the following headings:
• Where my Steem Journey began
(How you first discovered Steem and your very first thoughts and impressions "as you landed".)

• My initial challenges & how I overcame them
(Share a bit about the difficulties you faced at the beginning, whether it was navigation, post creation, engagement – whatever – how you resolved them and how differently you feel about it now)

• My Steem blockchain knowledge
(Give a little bit of background on your blockchain knowledge when you began your Steem journey versus now.)

• My Steem favourites
(What are the things you do mostly on the blockchain – is it blogging, vlogging? What front ends do you like to make use of and what content genre's do you generally focus on?)

• My golden nugget advice
(What advice would you offer to those that are unfamiliar or new to this space)

• My Steem hood & its peeps

(Share a little about the communities you belong to, discord servers you frequent and perhaps a handful of the awesome people you follow)