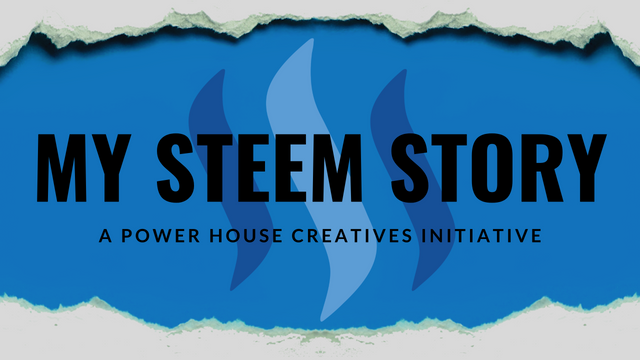 MY STEEM STORY
A Power House Creatives Initiative

Everyone has a story – and all our stories have something in common… we all started from nothing and knew nothing. People want to hear stories. They want to hear OUR stories — they want to know who we are, where we are from, what we are doing, who and what we love, what we have learnt and where we are going. People also want us to hear their story! Being a part of the Steem network is an individual journey for every single one of us and through this initiative we will share our stories not only with all who are already here – hopefully inspiring, guiding and informing them… but doing the same for everyone else in the world too. Through our stories we will prick the curiosity of those who have not yet arrived and illuminate and widen the already open doors to our one in a million blockchain.
We invite and encourage each and every one of you to participate and share your stories too! You can find the "how to" details at the end of this post.
---
MY STEEM STORY - BY @BOZZ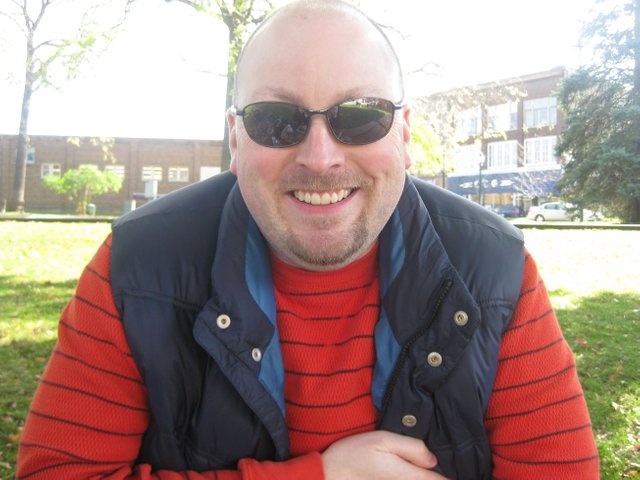 ---
Where my Steem journey began
I was introduced to Steem via @robrigo during Thanksgiving dinner in 2017. I was just starting to get into cryptocurrency and I was trying to get more information. He had been working in blockchain and crypto for quite some time already. He was a witness for Graphene I believe and heavily involved in Bitshares. He also used to have a pretty significant account on Steem. This was around the time excitement was growing for EOS so he was starting to move his attention over to that.
Before he powered down, I was able to use a faucet via his company's Steem Witness server to get an account. It was pretty awesome because I didn't have the wait time most people did and I also had some free Steem to get started with. Back then STEEM was closer to $4 so that wasn't a small matter to be starting with 15 or so STEEM. The rest is basically history.
My initial challenges & how I overcame them
Probably the biggest struggle when I first got on Steem was finding my voice and my niche. I was seeing posts on any manner of topics. I think there was on guy who was posting pictures of his dog and making hundreds of dollars on each post. I figured "my dog is cute, I can do that too". No such luck! I was basically a low quality post spammer when I first started on Steem. Additionally, when I wasn't using my own pictures I was improperly sourcing the photos I did use. This probably didn't help my reputation too much at first.
Thankfully, I started to learn about what makes a good post and the folks in several Discord communities pointed me in the right direction. Eventually, I found a set of topics that I could easily write about and things just started to flow (out, still not so much rewards coming in).
My Steem blockchain knowledge
I kind of knew the concept of blockchains when I first started on Steem, but I still had a ton to learn and there were so many different pieces that I understood individually, but couldn't see as a whole. It took a long time to understand the difference between Steemit and Steem and some people still struggle with that to this day.
Now I would say I am on the lower end of being an expert on blockchain. A lot of that can be attributed to the writing that I did for @oracle-d. Having to write reviews and informative posts about different blockchain projects helped me learn the abundant uses of the technology as well as how the pieces of any blockchain work together to make something really great.
My Steem favorites
There are three things I enjoy doing the most on the Steem blockchain. The first would be playing Splinterlands. It is a really great card style game where your cards have real world value and you can trade them for real money. I have powered up a good deal of Steem from cards I have sold on the market.
The second thing would be blogging and commenting on other blogs either through Steemit, Steempeak, or Busy. I used to really like answering questions on Musing, but that front end is not what it used to be and it has really been pretty much abandoned. Writing and commenting takes up a good deal of my day when I am working on Steem. I occasionally post a restaurant review with Tasteem.io as well.
Finally, the third thing I really like to do on Steem is use the Sports Talk Social interface to read and write about sports related content. I am also a referee for the STS platform. We are a group of nine who work together to keep the Sports Talk platform free of spam and abuse. It is an elected position and I have been lucky enough to hold it since the first election.
My golden nugget advice
This first best piece of advice I can give you if you are just starting on Steem is to install Discord either on your phone or desktop and create an account. There are so many great communities on Discord that will give you all the information you need to be the best Steemian you can be.
I would still be floundering around if I had not found some of the awesome groups on Discord like Helpie, PAL, and Adsactly
My second piece of advice would be, if you believe in Steem, then invest in Steem. Don't just cash out your rewards, power them up into SP and if you are so inclined, purchase some Steem outright to power up. Powering up is the best way to show others you are invested and you believe in what is happening here. Trust me, people notice if you are just cashing out all of your rewards!
My Steem hood & its peeps
The left side of my Discord screen is packed full of communities that I am involved with in some form or another. I can't list them all, but some of the ones that I frequent most often are @adsactly, @helpie, Power House Creatives, Sports Talk Social, @yoodoo, and Steem USA. They are all great communities with awesome people and many of them overlap between the communities.
Some of the Steemians that I enjoy following the most are @slobberchops, @steevc, @gooddream, @rok-sivante, @verhp11, @daan, and @cryptoandcoffee. You should check them out if you haven't already.
GENERAL INSTRUCTION:
Create a post titled: "My Steem Story – By @your.user.name"

The first three tags in order are to be as follows:
#hive-114105
#powerhousecreatives
#mysteemstory

ONLY make use of the cover image provided in this post.

Keep the same formatting and placement (intro, footer
instructions etc.)

Replace the personal photo with one of your own.

Tag 5 people to join in on the initiative.

Share your post to twitter.

Share your twitter link and Steem post link in the comments of @jaynie's "Steem Story" post.
POST INSTRUCTION:
Write a post which shares and gives adequate response to the following headings:
• Where my Steem Journey began
(How you first discovered Steem and your very first thoughts and impressions "as you landed".)
• My initial challenges & how I overcame them
(Share a bit about the difficulties you faced at the beginning, whether it was navigation, post creation, engagement – whatever – how you resolved them and how differently you feel about it now)
• My Steem blockchain knowledge
(Give a little bit of background on your blockchain knowledge when you began your Steem journey versus now.)
• My Steem favourites
(What are the things you do mostly on the blockchain – is it blogging, vlogging? What front ends do you like to make use of and what content genre's do you generally focus on?)
• My golden nugget advice
(What advice would you offer to those that are unfamiliar or new to this space)
• My Steem hood & its peeps
(Share a little about the communities you belong to, discord servers you frequent and perhaps a handful of the awesome people you follow)