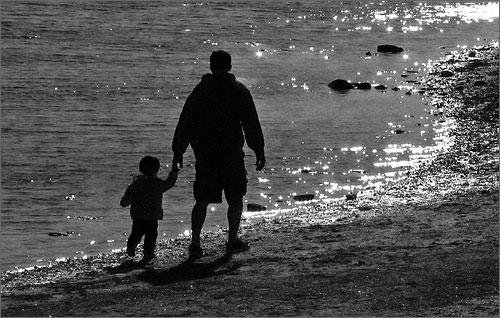 Today I am forcing myself to write.  For the last few weeks I could not get myself to do much, and I have been trying to catch up on work from school.  It has not been easy these past few days and for the first time in my life I find myself really anxious. 
The doctor prescribed some medication for anxiety but it only helps for a little while and then it starts all over again.  Some days are worse than others but I know that we need to work through this grieving process and it is definitely not in a hurry to be worked through it seems. 
It is always fine when you are busy but believe me the minute you try to clear your head to relax it is then that reality hits you right between the eyes.  
I miss my dad. He used to come and sit with me every day for a little while just to share some general thoughts. Perhaps he knew what was coming and he needed to give me something to hold on to.  
For other people I might look fine, and I am laughing and joking but in reality I feel as if a little part of me is gone, and it will be gone forever.  It is a hard road to walk but unfortunately it is a road that we all have to walk.  It makes me really wonder about life, and it has changed my view about certain things.  
I put in more effort to talk to people.  I put in more effort to help them out wherever I can, and if I feel down in the dumps, then I think of people less fortunate than I am.  Things are not important anymore.  I used to worry about money and how we will survive each month, but these days, I have learned to just trust that there will be what we need for today.  I don't worry about tomorrow anymore because we might not even see tomorrow.  
There is an old saying that says if you worry you die, if you don't worry, you also die so why worry? 
One of my primary school teacher once said: 
If you have to write a test, don't study for it.  Worry about it.  
If you have to do a project, don't do it.  Worry about it.  
If the test comes and you fail then see how the worry is going to help you, and if your project is due, don't hand it in.  See if worrying about it helped you in any way.  
I live for today only. One day at a time.  It's the only way to survive at this stage.  I know things do get better in time, but for now I am still holding on...  
I just need a little bit more time to say good bye to the greatest person that ever lived.