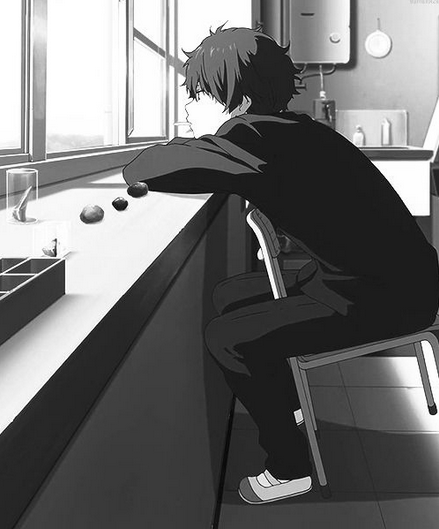 Johnny was ten years old and a very frustrated little boy. He was going through a stage where he was angry with everyone and everything. 
He was angry at the world. Things at home was not as good as always because his parents were always fighting about him. He took out his frustration on everyone else. 
One day after being called to the Principal's office for bullying a little boy, his principal made a decision that changed Johnny's life. 
When Johnny walked into his office he simply got up and gave him a hug. Johnny was very frustrated and tried to push him away, but instead after he couldn't hold in his anger anymore, he started crying. 
The principal just stood there, while holding little Johnny in his arms. 
When the principal saw that Johnny was calm, he made him sit down to talk to him. Johnny felt embarrassed because he started crying but the principal just ignored that. 
He spoke in a gentle manner and told Johnny that it was wrong to bully other kids, because they didn't really do anything wrong. 
Instead of punishing him, he handed Johnny a hammer and handful of nails. He told Johnny that if he felt frustrated, he should take a piece of wood and hit one of the nails into it.  
Johnny thought that the principal was crazy, but he took the hammer and the nails.  
That afternoon when Johnny got home and his parents were fighting again because of him, he went outside and hit a nail into a piece of wood with the hammer.  He felt better.  
That week, every time he was angry, he went outside, and hit one of the nails into the wood. At the end of the week he was out of nails. 
On Friday the principal called him back to his office. Johnny had not been called to the office once this week, and he wanted to check in. 
Johnny told him that he had done what he asked, but he didn't have any nails left. 
The principal smiled, and told him that he should now do the opposite.  Every time he got angry, he should use the other side of the hammer to take out one of the nails from the piece of wood.  
Once again Johnny thought that the principal was crazy, but every time he got angry that week, he took out one nail out of the wood. He struggled to get the nails out, but at the end of the week, all that was left, was a piece of wood with hundreds of little holes in in, and a pile of broken nails. 
At the end of the week the principal called Johnny in for the last time. He wanted to know how his experiment went. 
Johnny seemed much calmer, but when the principal asked what he learned from this experience he couldn't really answer him because he could not see the bigger picture yet. Johnny said that there was hardly anything left of the piece of wood, because it was full of little holes. 
The principal smiled and he said: 
Every time you hit the nail into the piece of wood, is one less time that you took out your frustration on someone else. Now that you have pulled out all the nails, there might be nothing left, except the holes, but that is exactly how you made your victims feel. Ever time you took out your frustration on someone else, you took a little piece of them, and left a scar.  A scar that is very difficult to heal. Some of the wounds will stay there forever. 
Johnny now realized what his principal was trying to do.  Johnny changed his attitude towards the world, and changed into a model student over the next few years.  His principal had taught him a valuable lesson, and he never bullied anyone ever again.