One of the many channels we love as a family is always National Geographic. I love it ever since as young as I could remember. Back then, when I was still staying with parents, single and young, I watched alot of National Geographic documentary from Astro. Now, we do not have Astro, nor do we watch TV often, but, occasionally, I would ask the boys to watch National Geographic with me at YouTube.
.
Recently, we saw promotions on National Geographic Kids book at online bookshops. I pondered and calculated the costs, doing alot of intense thinking — to buy or not to buy. We do not have the luxury of having extra all the time, therefore, I am very careful in spending. Always, food and health first, bills must be paid off. Then, other stuff. I asked my husband his opinions, and he said 'books are always the greatest investment, no doubt. Buy and do not worry.'
So, I just bought!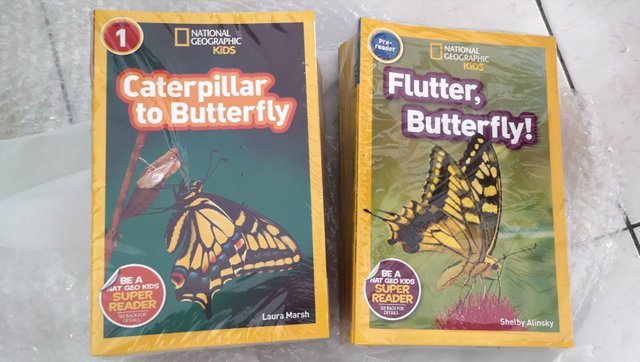 I bought three sets, one for pre-reader for Jansen and Level 1&2 for Jayden. Perhaps in the near future when I am able to save more, then will buy Level 3. We really love the books, the colours, the words. So much knowledge in them. And especially the pre-reader, simple books and able to engage Jansen. They even have quiz for the kids. Seeing them enjoying reading is my reward. I am a book lover myself, reading to me, is relaxing and rewarding. Your knowledge grows. Your brains grows.
The delivery was fast, packaging was good. Such a good deal, at discount price because of clearance. But the knowledge in the books are never out-to-date! Super happy with the purchase.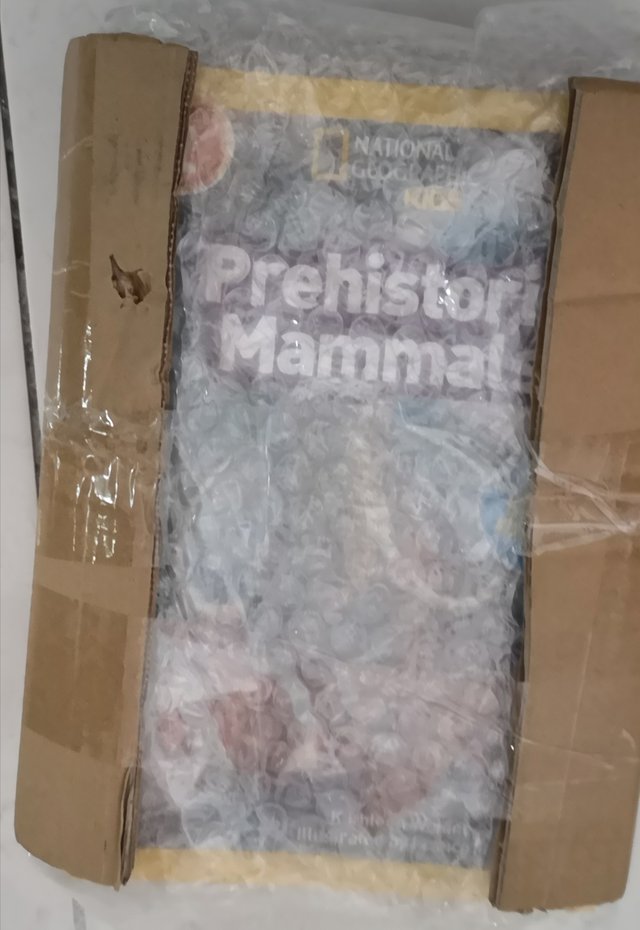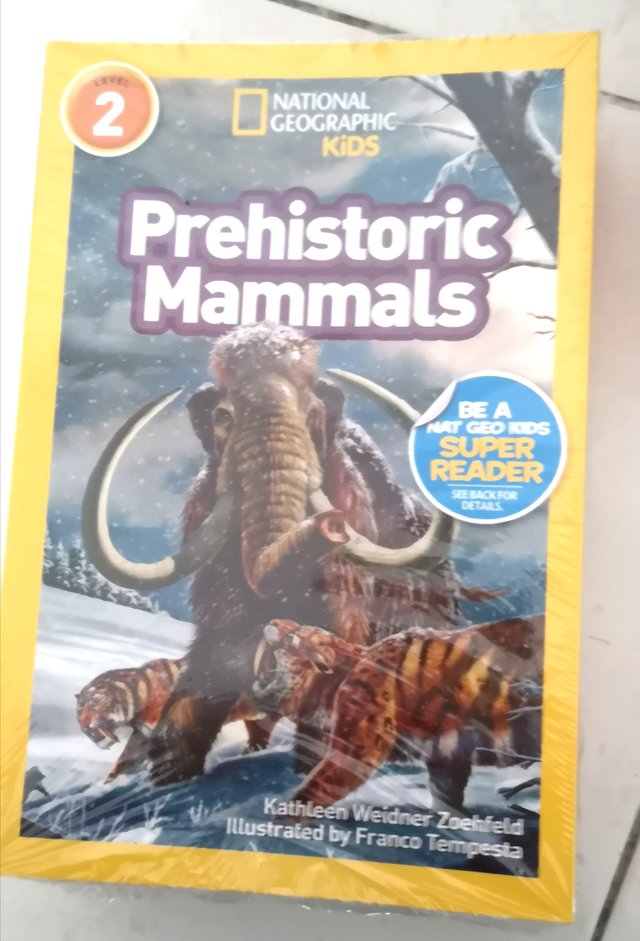 The boys happily unboxing the package and flipping the books one by one to find out the topics. Excitement and joy filled their faces as they noticed many topics they love. So many animals they wanted to learn more about. Cultures. Historical places.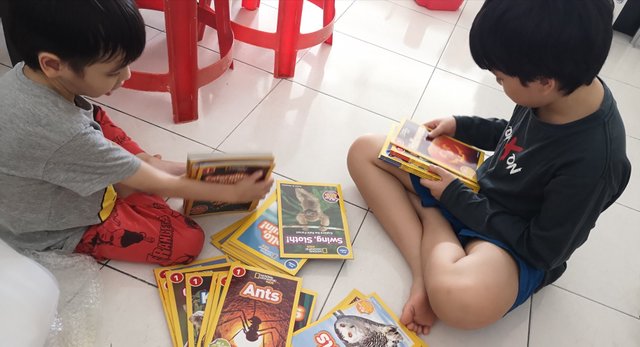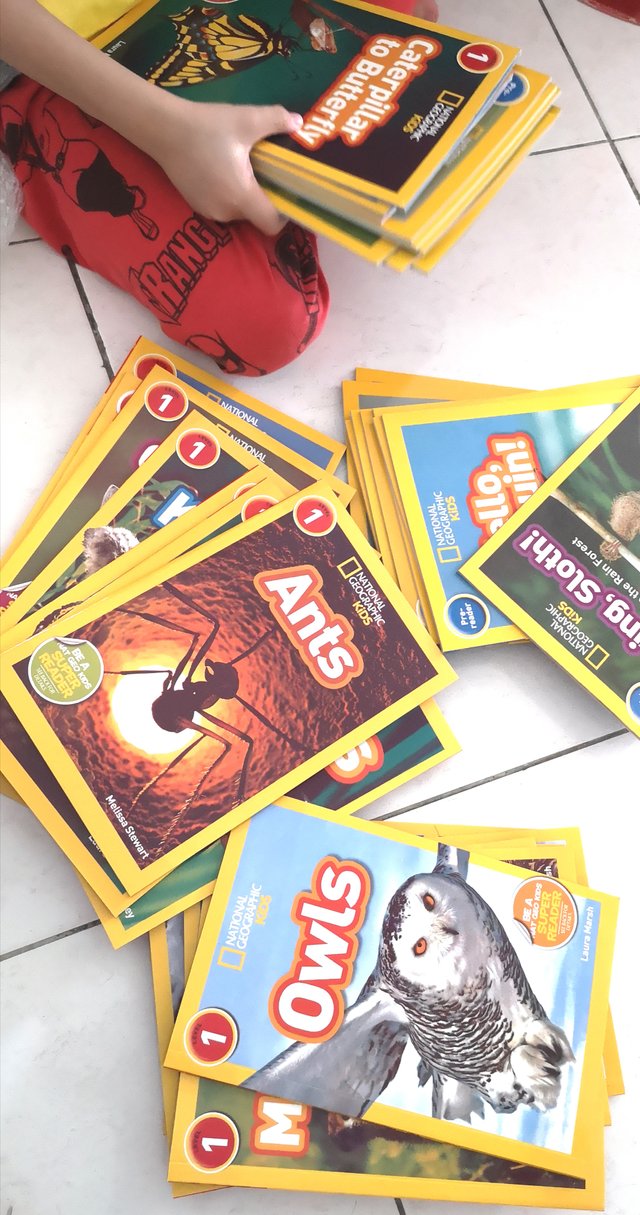 Nights of reading
So far, we have had nights of reading books, all thanks to National Geographic. I hope they continue to love reading books just like their parents. To end this blog, a mandatory photo of the boys and the books.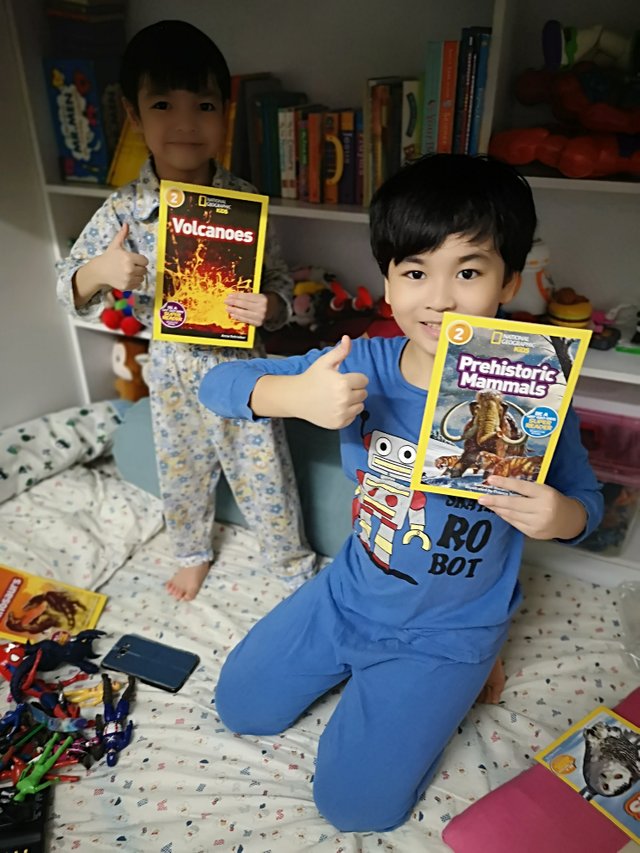 ❤️Love from me❤️