Today, I feel like cooking just one pot soup dish for the entire family. Something easy, yet super duper densed with nutrients. This called for ABC soup.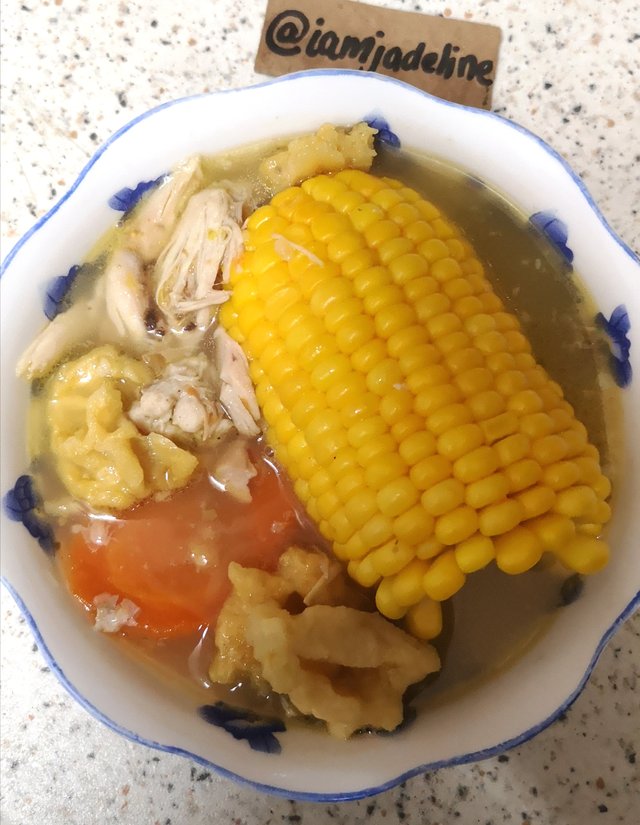 This time, I did it a little different. I first brought to boil those chicken drumstick for 4 hours, to reallyyyy cook them until the flesh was broken down and the bones were boiled for some time — so-called chicken collagen soup (but without chicken feet). The usual ABC was made from boiling all the meat, potatoes, carrots, tomatoes and onions together at the same time for 1 1/2 to 2 hours. But, I just want to cook the meat and bones a little longer this round. Then, add in the onions, carrots, potatoes, corn cobs and tomatoes.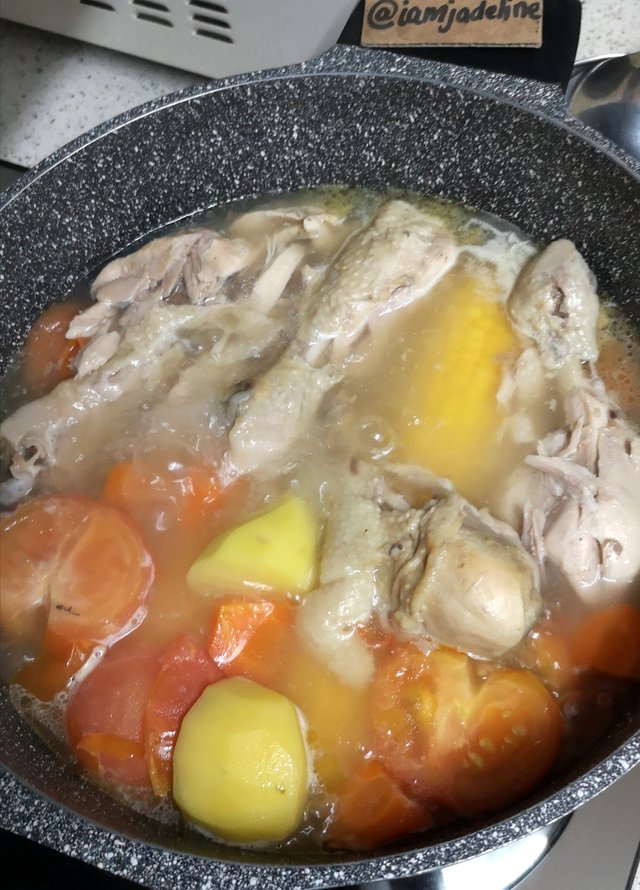 My eldest son does not fancy the taste of chicken drumsticks, anyone else can reckon with him? Because we all love chicken drumsticks except him. He only eats chicken breasts but I did not have for the moment. So I added in fish maw and pork balls in, so to cover the chicken drumsticks from his sight. When he saw the chicken drumsticks and the fats and jelly skin, he would not eat the entire pot, mind you, that serious. Haha!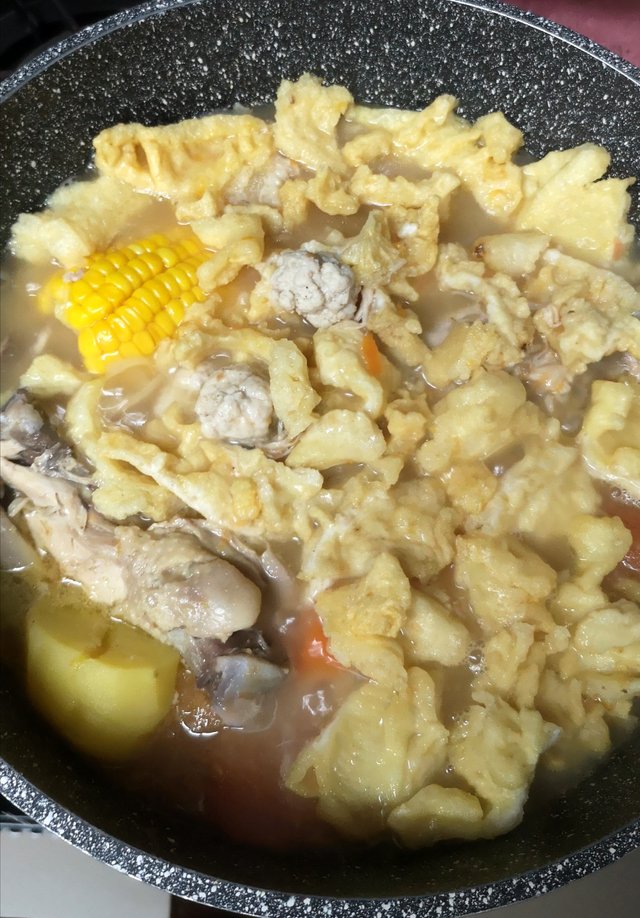 I think these should be sufficient to cover those chicken drumsticks from his sight. This pot of soup is so tasty and sweet, natural sweetness from all the ingredients. It turned out that if we boiled the meat and bones longer, the soup is tastier. Yay! I did not need to add any sugar. Just a pinch of salt and a dash of pepper. So yummy!
Once a while one pot soup dish, served with warm rice, making my life easier!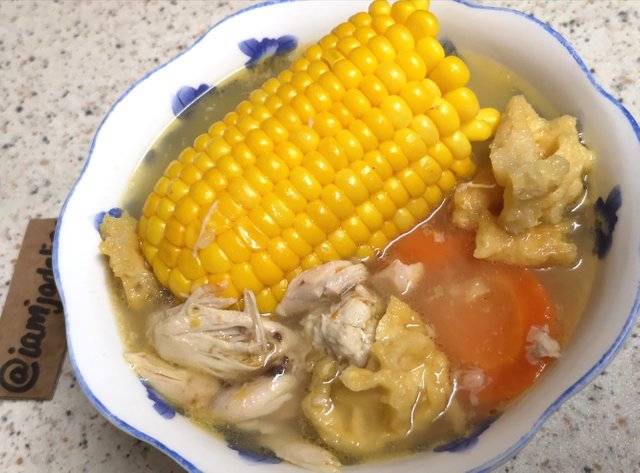 ❤️Love from me❤️