This is my first time joining Photography and CreativeCoin contest organised by @photo52, which is by @wwwiebe. This week is already at Week Number 38, guess I am late to know it but never too late to start. You can join too, check the post here.
This week's theme: Happiness!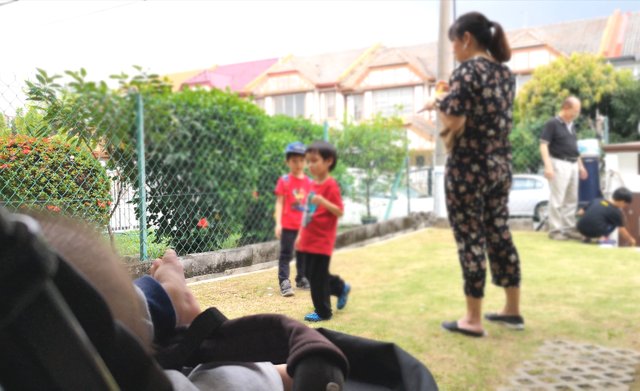 Happiness is...
When the baby being the youngest one, could sit comfortably in his stroller, hanging his leg out at the side, watching the happiness of his brother and the cousins play together, totally worry-free.
Happiness shines...
So brightly in each of their faces, and bubbles has a thing in the hearts of children. Blow, blow, blow... When the bubbles were out, floating in the air, everyone was full of laughter. Happiness filled the air!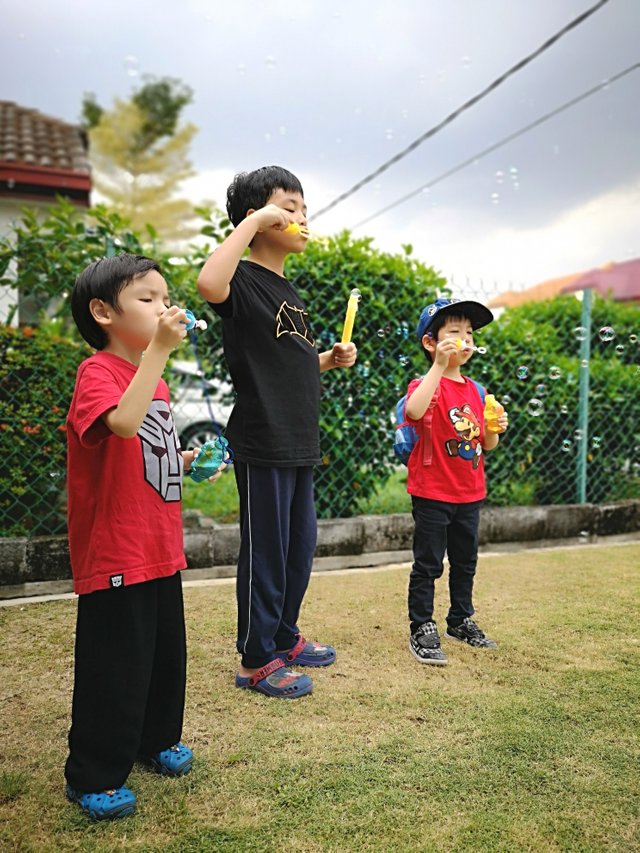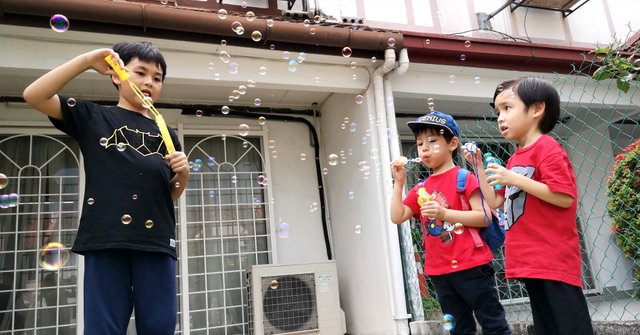 Adults can learn happiness like this from the children too. Sometimes we just gotto put aside all the stress and worries, go to their level, blow all the bubbles as though the bubbles contain all the stress and worries. They floated away in the air, popped and they were gone. Left one thing in our hearts — HAPPINESS.
❤️Love from me❤️