"There is nothing more rare, nor more beautiful, than a woman being unapologetically herself; comfortable in her perfect imperfection. To me, that is the true essence of beauty." - Steve Maraboli
Earlier today I stumbled across a POST by the lovely @priyanarc and then a little later in the day, whilst scrolling the "new" feed I discovered not only a wonderful new addition to the Hive community (@araali) but a beautiful POST about the natural beauty of the female form from an artists perspective. Combined, they got me thinking about female body confidence, physical acceptance and also my own experience of such.
I have spent a good portion of my life worrying what other people think and say about me - Dreading their "looming judgements" on my appearance, character, actions and more - Always leaving me feeling less than worthy, with an inclination to constantly want to justify myself. As the years have passed and maturity has slowly crept its way into my life, I have begun to embrace "me", as well as develop a healthy love for my character make-up, and all the little bits and pieces that form the unique individual that I am. This perspective stretches from what others say and think about me through to what I say and think about myself.
Growing up, I was enormously self-conscious of my legs. Why? I have absolutely no bloody idea! I literally LIVED in jeans. You would absolutely NEVER see me in a skirt or a dress… I was so ridiculously ashamed of my legs that at school, when I was forced to wear a uniformed dress, I would attempt to tan my legs using old tea bags. I never told anybody about this. Not even my mother, I don't think. How utterly sad is that! – That from the age of 12 I had developed such an unhealthy and extreme distaste for my own body. That stayed with me, right through until my early twenties… It was only then, that I occasionally started to explore the world of dresses and "accept" the fact that I actually might look really good in one.
Although, even with that said – I have never completely let go of that insecurity and the reality of that result is that the acceptance needed to come from within, not from those around me and for as much as I tried to attain that, I never did… until I was locked in my house for three months with my personal thoughts - no reason to get dressed, do my hair, nails or bother with a stitch of make-up. Even Jude joked with me about how weird I looked without make-up at the beginning of lockdown… but this very soon became the norm for me and seeing myself in the mirror every day "as I am" became common place, and after a while I noticed that I stopped criticising what I saw. Not just my face, but my body too – and that felt good, REALLY good.
Even though my carb free diet had gone out of the window, along with my daily 5km sessions on the treadmill, coupled with the fact that I was essentially nursing my mom and playing house maid 24/7 – most DEFINITELY NOT looking anything close to my best… every time I stopped in front of the mirror I objected a little less to what and who I was looking at and began to see what others so often tell me they see. How liberating!
I think women have been sexualised, shamed and belittled for so many reasons… including their independent choices for so long now that changing that mind-set of self-loathing and insecurity in many ways is like treating a case of abuse. There are varying facets to all of this… those like myself that have always been insecure, incredibly critical of themselves and avoid cameras or compliments like a plague, those that are so incredibly insecure that they border on narcissism in attempts to fill that ever hungry hole and then those that are simply comfortable in their own skin, carefree and confident.
"A consequence of female self-love is that the woman grows convinced of social worth. Her love for her body will be unqualified, which is the basis of female identification. If a woman loves her own body, she doesn't grudge what other women do with theirs; if she loves femaleness, she champions its rights. It's true what they say about women: Women are insatiable. We are greedy. Our appetites do need to be controlled if things are to stay in place. If the world were ours too, if we believed we could get away with it, we would ask for more love, more sex, more money, more commitment to children, more food, more care. These sexual, emotional, and physical demands would begin to extend to social demands: payment for care of the elderly, parental leave, childcare, etc. The force of female desire would be so great that society would truly have to reckon with what women want, in bed and in the world."― Naomi Wolf
Beauty truly IS in the eye of the beholder. Human individuality is as unique as a fingerprint. Like art, there is no right, no wrong and no environmental influence (such as media) should ever be afforded the airtime to squash that confidence in a person… male or female!
I am a 40 year old woman, and a mother to a 10 year old little boy. I am far from perfect but I have spent enough years self-loathing. The realisation that "I am good enough – as long as I am good enough for myself" was monumental. It is crazy really, how being forced to see yourself repeatedly at your "worst" suddenly makes you stop and appreciate just how good you look at your best.
"Step Away from the Mean Girls…and say bye-bye to feeling bad about your looks. Are you ready to stop colluding with a culture that makes so many of us feel physically inadequate? Say goodbye to your inner critic, and take this pledge to be kinder to yourself and others. This is a call to arms - A call to be gentle, to be forgiving, to be generous with yourself. The next time you look into the mirror, try to let go of the story line that says you're too fat or too sallow, too ashy or too old, your eyes are too small or your nose too big; just look into the mirror and see your face. When the criticism drops away, what you will see then is just you, without judgment, and that is the first step toward transforming your experience of the world." - Oprah Winfrey
The other night, after a day of tears for my mom… on my way to get into bed – I walked upstairs into our bedroom, pulled the un-brushed bun out of my hair, stripped off my clothes and walked past the bedroom mirror on my way to the shower and I stopped. I caught myself in the mirror, told myself I am beautiful, decided to act like it and took a photo of ME embracing myself.
I am neither a slut nor a promiscuous whore, I am a woman who stopped for a rare moment and decided to embrace the beauty of precisely who I am.
"You are imperfect, permanently and inevitably flawed. And you are beautiful." ― Amy Bloom
❤❤❤
Until next time...
Much Love from Cape Town, South Africa xxx
Jaynielea
FOUNDER OF THE POWERHOUSE CREATIVES
JOIN ME ON TWITTER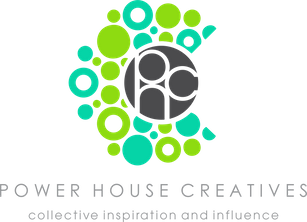 A community dedicated to producing quality content in multiple genres,
offering our subscribers a read worthy feed.
JOIN OUR DISCORD COMMUNITY
SUBSCRIBE TO OUR COMMUNITY FEED
LIKE OUR FB PAGE
FOLLOW US ON TWITTER

Created by @derangedvisions

ALL IMAGES ARE MY PROPERTY UNLESS OTHERWISE CREDITED