❤ OLA LOVELIES ❤
Right! So we are on day two here of "lockdown". I think the "reality" of it all began to set in today... we are supposed to be doing this for 21 days and whilst I am never one to be a prophet of doom... I have to say that I am not particularly optimistic that this will end in 21 days. I hope I am wrong!
Although, everything right now is hearsay - so "we but continue on". I would be a liar if I said that this very sudden shift in lifestyle is not impacting me on an emotional and mental level, but I am trying to focus more on the positives going forward, no matter what the long term outcome is.
I have not been online much in this last week as we went from a life and style that we were all comfortable with, to one that literally turned everything on it's head. As a mother, I have naturally been hoping for the best but planning for the worst - because what mother wouldn't. Once things settle down a bit, I am hoping that I will find more time for myself online here, but that simply hasn't been a possibility of late, so I apologise to those engaging with me here and on discord.... I WILL get to you all... you have my word!
Routine of ANY kind has gone out of the window and I think most of us can relate to that right now. Every day I have great intentions of focusing on something specific but before I know it, the day has run away with me trying to settle my son into one thing or another, so even my blog content focus has gone haywire.... and for this reason, I thought the that the best thing I can do for the time being is share slices of our life and sanity retaining tactics haha!!! I guess we can all find a little bit of escape by doing this... ULOGS on the rise once again haha!!!
QUARANTINI DAY 2
It is amazing how when you are suddenly told that you cannot go out for a walk... that is all you want to do! lol... Our day one and day two have pretty much been about shifting that focus, getting stuff setup for Jude and the way forward so that we can all settle into a completely new routine.
Jude and I hit the lego! I was requested to design and build a space jet and even though @zord189 has assured me that my design will NEVER fly... lol, I am still super stoked with it! - S was Jude and really speaking, that is all that counts haha!
Once my lego building services had been completed, I switched into barber mode... because now that there is NOBODY to see it... mom had to brush up those skills haha!
Before...
After...
I was happy, lol!
Next, was setting up the permanent games table... which after debate, was the coffee table and first on the itinerary was monopoly...
Clearly Herbie was not very interested in any of it lol!
I missed the glory of the sunset from Jude's bedroom window, but the "last light" was still beautiful!
On the menu for Day 1 was bacon wrapped pork sausages with a carrot and sweet potato bake. Yes, we can still go to the shops but hey... as a complete OCD germophobe... do I want to? NO!!!! hahha! So, one (of several) veg I bought a lot of was carrots because they last forever... so, I was looking to do something tasty and it did turn out damn tasty indeed! Sliced carrots and sweet potato with lemon thyme, basil and garlic. Jude was impressed... so for me that is a win!
My day was spent organising Jude's tech. We moved the spare TV into his room, along with the playstation, and our old media box so that we do not have to be subjected to his Youtube videos in the lounge constantly!
I installed minecraft on the TV for him from an APK file because the playstore version kept crashing - only to get told that although this was great.... "he would LOVE the Java version"... well FML!!!! lol! I looked for hours to find a way to get the java version on an android device... and I failed miserably, so I eventually resorted to pulling out one of my many old laptops running Win7. Downloaded and installed minecraft - got real excited and then even more disappointed as it got through 99.9999999999% of the launch process and then told me this:
well, I have spent a good few hours doing the obvious via device manager, looking for driver updates and again I failed miserably... so, if any of you computer brains can help... that would be awesome sauce.... lol. I have like 4 other laptops that I have tried this on and yes, yes.... I KNOW they are not built for gaming - but ANYTHING would make his little heart happy right now.
Ironically, the oldest laptop running Win 7 has worked the best so far... so it is just that error standing in our way lol. Oh, and I have a million laptops because the design and print business I used to own had a coffee shop and internet café, so yes... I have laptops haha!!!
After that seemingly endless frustration, I simply HAD to walk away! Went to water my garden and then decided to put on some live concerts! Kicked it off with UB40 and then moved on to the 1990 Live at Knebsworth!
During the concert we hit the games table - plated a few games of rummy and UNO and then decided to pester the entire family with video calls lol! It was GREAT to connect with all of them! I am EVER grateful for technology at times like this!
On the menu tonight was a simple chicken casserole, which although Jude has had and is now fast asleep... I have still not eaten. My nerves and anxiety are a little on the high side tonight...
Well folks... that's a wrap from us today (and yesterday). Stay safe, stay sane and know that no matter what... we have each other!
Will leave you all with one of my favs...
I would LOVE to read about what is happening in your lives during lockdown... please share your posts on the PHC community feed so we can keep one another company! Here is our feed link: https://peakd.com/c/hive-114105/created
❤ LOVE YOU ALL!!!! ❤
ps) Apologies for any typos and grammatical errors... I simply could not be arsed enough to check things at this point in time - thank you for your understanding lol.
CHEERS!
❤❤❤
Until next time...
Much Love from Cape Town, South Africa xxx
Jaynielea
FOUNDER OF THE POWERHOUSE CREATIVES
JOIN ME ON TWITTER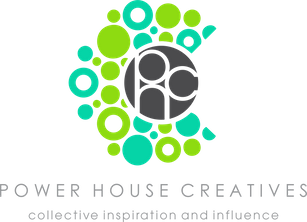 A community dedicated to producing quality content in multiple genres,
offering our subscribers a read worthy feed.
JOIN OUR DISCORD COMMUNITY
SUBSCRIBE TO OUR COMMUNITY FEED
LIKE OUR FB PAGE
FOLLOW US ON TWITTER

ALL IMAGES ARE MY PROPERTY UNLESS OTHERWISE CREDITED