Let this old volcano awake, erupt and
have everything falling, rain on me;
don`t fear the clouds of pumice, love,
as I shall be your protecting shield.
No worries, I will save you!
I will wrap my arms around you,
hold you close to my chest,
block all the lava rocks and cinder,
protect you from the liquid fire
spewed out only two miles away.
Today is a good day for me to die,
I get to be the hero you asked for,
I don`t mind if this means the end of me
cause I know that for the rest of your life,
I will live in glory. I shall become the one.
I will be the one who
showed up when it mattered,
the one that saved you.
I`ll be the obsidian pearl
that never leaves your neck.
Beat this, future lover boy!

The prompt for this poem was volcano and it was given to my by my friend as a challenge to write her a poem within less than 10 minutes. I was done in 7 minutes. ;0)

Drop me a line in the comments section below if you like what you read!

Here are some of the poems I previously published here on Hive and on Steemit:
CHOOSE LIFE | MARIPOSA`S SONG | A PAWN | ROAR| BEHIND THE CURTAIN | LET WIDOWS SMILE| QUEEN OF SHAME AND BLAME | COUNT YOUR BLESSINGS | LAST WISH | PREDICTION| DRAWN TO BLACK | BRUISES | RED CARDINAL| INCOGNITO LIFE | CROWN OF QUILLS | STOLEN LIVES | THE KITE RUNNER | THE MOUNTAINS | BALAD | SHOOTING STARS | YOU ARE NOT ALONE | ALL BOUT LOVE| A TALE OF A MINNOW AND A WHALE | LONG WAY DOWN 1 | LONG WAY DOWN 2| SPIDER QUEEN | MINA'S EULOGY | THE CIRCLE OF LIFE | YOU KNOW IT ALL | CONFESSION OF A HUSBAND | BROKEN DREAM| THE RETURN OF A HERX | CLOSE THE DOORS | IT IS LOVE | BROKEN SOUL | FREEDOM | SPEECHLESS | CHECKOUT POINT | TEENAGE YEARS | PINK| PAIN | DARE | LOST | HEAVEN CAN WAIT| THE DEMON WITHIN| ANCHORED | A PLACE I LONG TO BE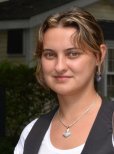 Lavi Picu is the author of three soulful poetry collections: Whiteless Thoughts, Burden of love and Tales of a moody heart. She is a Canadian writer, majored in Linguistics, with a background in translations and writing. She's also a ghost writer, a blogger with a focus on arts and health, a Lyme disease advocate, a mother and a self-taught artist.
@2020 Lavi Picu aka Lyme Poet. All rights reserved.