Two things are the most important prerequisites for a nice landscape photograph. Interesting weather conditions is one of them. Having this high vantage point daily, I often witness that.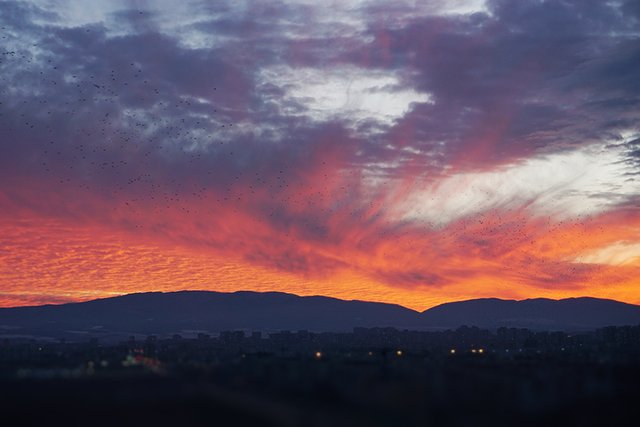 So many birds, all those black specks. And I guess they are crows.
The second thing is a great location. Well, what does that mean? Which location is great and when is a location not great?
We have a great location for crows ;)
Peace!
Manol