When I heard about the recent mass shooting, in the neighbouring province of Nova Scotia, my mind wondered back to a time when the country seemed more innocent such as the days of the
May Basket tradition
I remembered as a young teen.
With the showers of April behind us and the awakening of nature into blossoming, the month of May stirs the warm romantic feelings of youth.
In my community this custom of hanging a May basket on someone's door was a not so subtle way to express romantic interest. The basket hanger would knock after hanging the basket on the outside doorknob and the recipient would give chase and after catching the basket hanger, plant a kiss on the person.
My cousin Bobby messaged me about tomorrow being May 1st and did I remember May 1st and Johnny's May Basket.
Now that he has brought my memory up to date I will relate the story of a forgotten tradition from my childhood called May Basket Day.
Although there were many folks of Irish and Scottish descent, I'm sure no one in my little village in New Brunswick knew May 1st was the Gaelic festival of Bethane where a bonfire was lit and there was dancing around the Maypole.
May 1 was celebrated in my village in a custom where a basket containing candy, and maybe a flower, was secretly left at the door of someone you fancied or had a secret crush on.
The suitor would come quietly to the door of your home, hang a basket of sweets on the doorknob, knock on the door and ran off. The targeted loved one would chase him down and plant a kiss.
There might be pretty May flowers on the top of the basket but candy would be left underneath the flowers.
My first memory of the May Basket tradition was when I was about thirteen and a knock came to my parents door. I opened it to see a little basket filled with candy hanging on the outside doorknob.
At thirteen I thought boys were icky but loved a good chase and could outrun most of them my age. It was getting on dusk but I saw it was Johnny Atkinson running down the driveway and on the Main Street towards his home.
His father was a good friend of my father. They both worked together as Forest Rangers and Johnny's father loved to tease me about boys, especially Johnny.
With my trusty German Shepard dog by my side I bolted out the door and down the street after Johnny. He was a good runner and got almost to the door of his home before I caught him in the driveway.
There in the driveway, my dog jumped him...Did I mention Johnny was afraid of dogs?
Now Johnny was on the ground, my dog barked furiously but didn't bite him. I didn't know what to do now I had caught him. The fun was in the chase, I certainly didn't want to kiss him!
It was taken out of my hands - he was lying on his back, yelling loudly and waving his arms in the air to ward off the dog. No way he was interested in a kiss at that moment!
In the darkness a light flashed and Johnny's father stood smiling in the doorway.
I called off the dog, who was barking in Johnny's face, turned and high-tailed home, leaving the frightened Johnny without his kiss for the lovely candy he left on my doorknob.
My mother teased me for a long time about Johnny and his father teased him about the whole incident.
My relationship with Johnny...
Johnny I and were good friends during high school. We were never romantically involved but would meet at the school ground on Saturdays and practice the high/broad jump and often went with our fathers to relocate beavers, etc.
Johnny was in the 12 Grade when his father was transferred from our small village to a town. Johnny and the rest of the family went with him. After graduation I moved away and was not anywhere near Johnny to keep contact with him.
By chance I ran into Johnny one summer afternoon. He was with his wife. He patted her stomach and proudly said there was a little bun in the oven. By the look on her face, I don't think his wife liked that reference!
Years later I was excited to see Johnny at a high school reunion. He was with his wife and acting distant. I never really got a chance to talk with him.
Apparently there were lots of buns in the oven as they had five children. I was disappointed to hear they had divorced and wondered how Johnny was handling the road he was on then.
Sadly the last I heard of Johnny was reading his obituary about five years ago. It seemed unreal as I still see him as the fresh-faced eager young man of my youth.
May my dear friend Johnny R.I.P
---
Location of story: Canterbury, New Brunswick, Canada
#alwaysaflower is hosted @dswigle
---
💖 💖 💖
---
hive-161155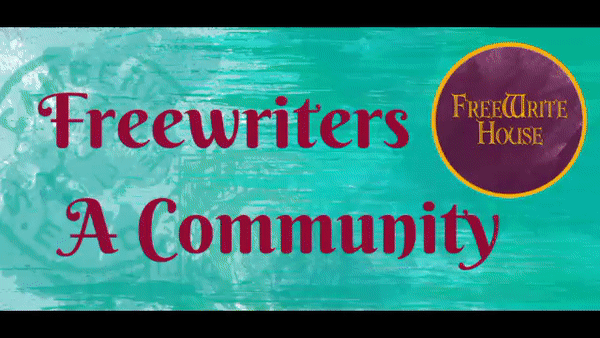 Created by @felt.buzz



hive-114105
Animated Banner Created By @zord189