A continuation of @owasco's beginning at https://beta.steempeak.com/@owasco/a-pop-up-wewrite-contest. Read that first. Then come back.
---
A sandwich. All he wants is a sandwich. A sandwich. The sandwich. The perfect sandwich! A kingdom for a sandwich!
The bread is too hard, it's too soft, it's too wet. The peanut butter has too many peanuts in it. The vegan meal doesn't have enough hamburger. The litany of complaints goes on, and on, and on.
There was no comfort to be had in the kitchen. Everything was a reminder of the failures I've met as a caregiver. Even the knife that I now used to slice up carrots - the same carrots he wanted yesterday! - did not bring any comfort, and I've used this knife for 10, maybe 20 years. Stupid knife.
"I need a sandwich!" came the wail from the other room.
"How about a bath first?" I called back without even thinking about it. "Want me to draw you a bath while I make you another sandwich?"
"Yes!"
Well that's a reprieve. I let out a sigh while padding into the bathroom to draw the bath. A bubble bath. With lavender bubbles. That always calmed me down, anyway. The temperature was perfect and I sat there on the edge of the tub waiting for it to fill, at which point I turned the faucets with a squeak and went back into the kitchen while he lowered himself into the bath.
So what to make what to make what to make... Oh! An idea! The bread was too wet. It should be dried!
"Would you like your sandwich toasted, sweety?" I called.
"Sure!" I heard him yell back through the walls. "As long as it doesn't suck!"
It doesn't suck. It won't suck. I just need to toast the bread. I just need the toaster. And maybe he needs to see it toast. I know just how to make this sandwich. Snatching the toaster off the counter I carry it purposefully toward the bathroom, plug it in, and toss it into the tub. I don't even look as I spin around to stride back into the kitchen.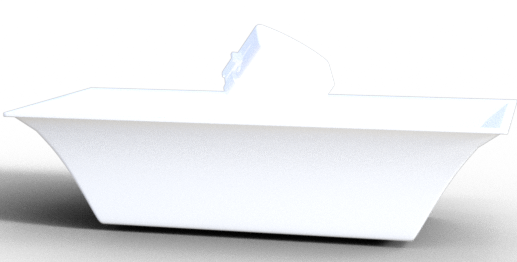 (c) All images and photographs, unless otherwise specified, are created and owned by me.
(c) Victor Wiebe
All content published on the wwwiebe blog remains my own intellectual property, protected by under the Digital Millennium Copyright Act (DMCA) and the World Intellectual Property Organization (WIPO) Copyright Treaty (aka "WCT"). This excludes work used under fair-use doctrine and non-attribution work.




|