So, somehow, it became February. I'm not entirely sure I know how or when this happened because it was Christmas just yesterday. We were posting pictures of Christmas Tree Tuesday on ... well ... on Tuesday's, Christmas ornaments every day of the week, and eating way too many cookies.
And now somehow it's February. Really? Does the fun need to stop?
No, I say; No! The fun does not need to stop!
I present to you: The Valentine's Tree for Tree Tuesday, hosted by @old-guy-photos!
>Insert trumpets and fanfare here<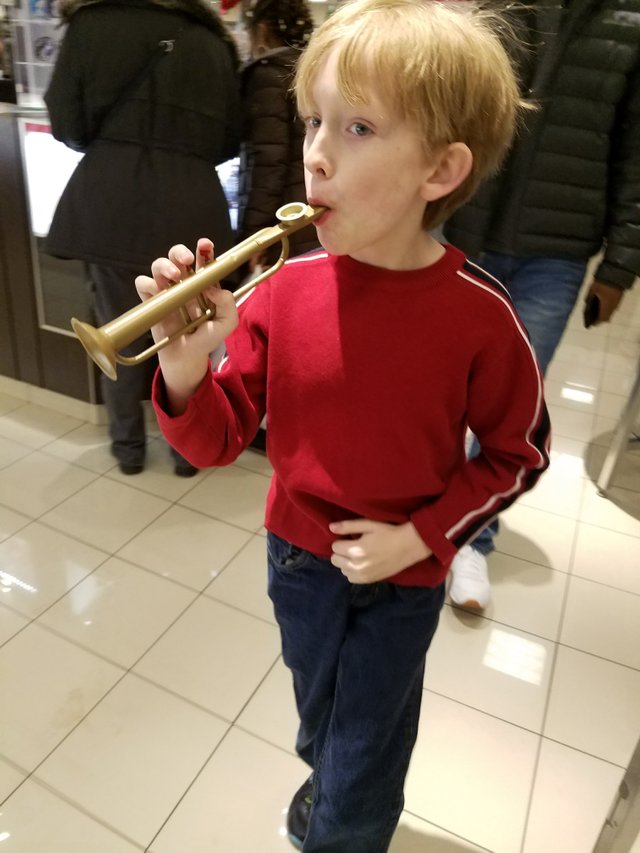 --> The Tree! <--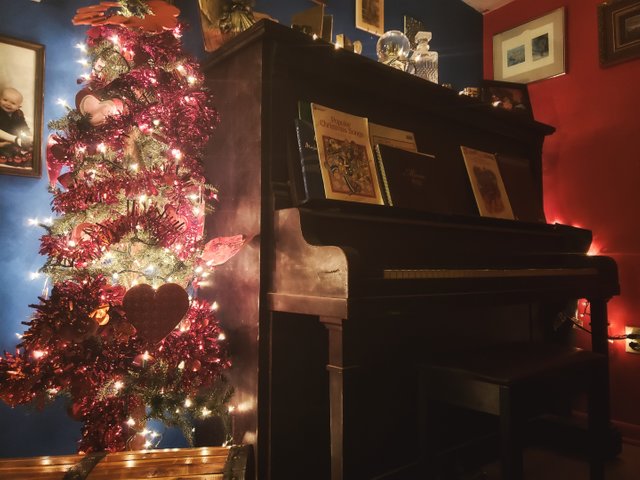 Yes, this is a four foot tall artificial tree that I have that I used to decorate year round. For some reason I stopped, but I recently found it and felt the time was right. I think it looks nice beside the piano; the old, beat up piano.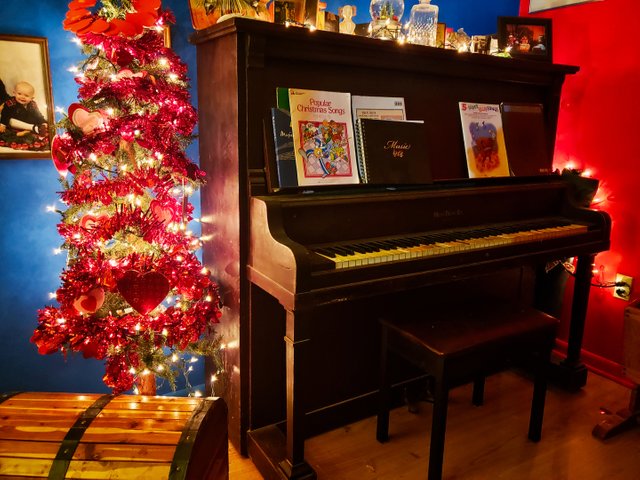 I have the St. Patrick's decorations ready, too, so the tree will most likely be sporting green within the next few weeks. Maybe St. Patrick himself will come visit me to leave me a pack of Guinness!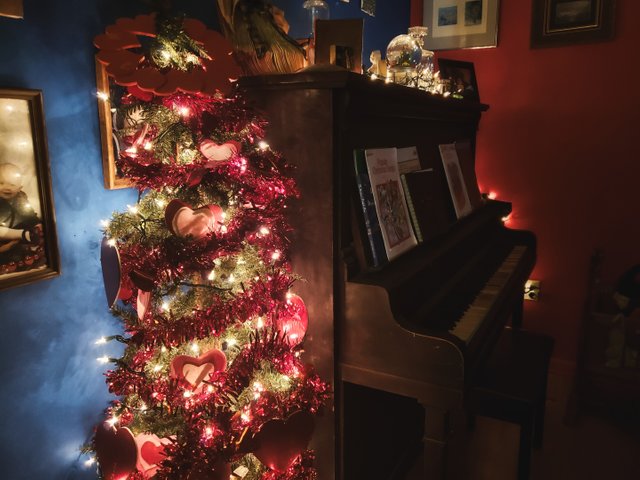 (c) All images and photographs, unless otherwise specified, are created and owned by me.
(c) Victor Wiebe




(design by remyrequinart: https://steempeak.com/@remyrequenart)