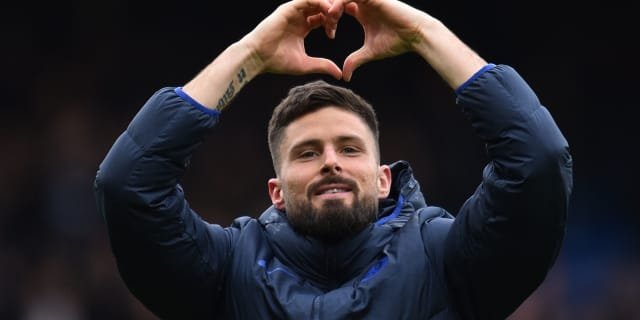 Olivier Giroud has been enjoying life under Frank Lampard in Chelsea colour in recent game having been the focal point for goals. He contributed to 50 percent of the goal Chelsea has scored so far. The recent statistics shows Giroud won more aerial balls than Abraham with ability to bring attackers into play than Abraham.
The most important difference is that Giroud is so much more efficient and effective at bringing others in to play with a knockdown or holding the ball up when it is passed to his feet. He may not provide as much of a goal threat as Abraham – his contribution (xG) per 90 minutes is 0.33 compared to the England striker's 0.62. But as a target man there is an indisputable and incomparable difference with Giroud leading the line in those area having contributed more in recent time.
However, the most fact and striking is the difference between the number of passes made, with Giroud averaging 22.31 compared to Abraham's 13.46. The Frenchman's completion rate is also 6% higher. Particularly the match against Everton where Frank Lampard practically told Zouma to play a long area ball to Giroud which is termed a direct play and indicated how it is practiced on training ground. Giroud is receiving 14.6 passes per 90 minutes compared to Abraham's 9.4 and while he averages only one extra aerial duel per game the percentage he wins is much higher – 45% compared to 31.8%. All these statistics shows Abraham is a goal machine with no doubt but Giroud brings attackers into play than Abraham. 
Patiently waiting for the eminent back to full fitness of Pulisic, Callum Odoi, Ruben Loftus-Cheek, Kante, Kovacic, Christensen and Abraham. Chelsea team will be complete again and give Lampard a selection headache and options. 
Please see below for more information about this statistics. 
Shared On DLIKE
---