Raising and homeschooling my daughters raised challenges I didn't always have the foresight to see what consequences there might be for them. They are both very different, not only in how they learn, but how they were treated because of it. My eldest picked up things quickly and easily, whereas my youngest needed more visual, hands on practise to achieve the same. Often that annoying word, gifted, would crop up for my eldest.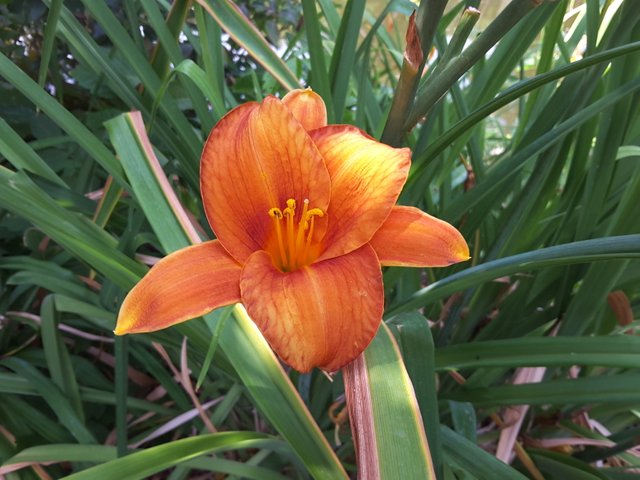 You'd think that being gifted would make life easier for her, but it comes with some insidious side effects. There I was trying to build up my youngest's resilience at always being in her sister's shadow, but it took a bit longer to realise the damage that riding high could do to my eldest.
I soon realised she'd potentially come unstuck when she came across things that she didn't pick up straight away and needed to work at it. For those who've always had to work hard with learning, they know no different and just keep working at it. However, those who have never needed to work at anything very much often end up seeing themselves as failures when one day it doesn't come easily. It's a long way to fall when you've been put up on a pedestal and people have high expectations of you.
To counteract this I always tried to be realistic with her and let her know that I didn't have expectations and loved her no matter what. I would tell her that it's okay to not get something straight away and that it can be a good thing to have to work at something, because there will come times where things won't come as easily. She would work at things until she got them, although often the drive seemed more to prove that she could be the best at it or match those who had more experience, which probably wasn't the best motivator.
Any teachers she had would often favour her and praise her, so she'd have that as her reward and validation. She'd get awards, certificates and high grades, all adding to that validation. Yet there comes a time as you move into the adult world where these methods are no longer used as motivation, because you're expected to be self motivated. For someone who's gotten used to all that external validation it can be hard to accept their self worth without it. Without that external confirmation, it's hard for them to assess if they're doing well enough. They can feel that they need to work harder and harder to do better and better, because no-one's telling them that it's good enough and they can feel like a failure every time they start to struggle on something.
This is a more extreme pedestal to fall from, but I feel it illustrates well how hard a reliance on external gratification hits you when it's gone. Stephanie Rice, an Australian Olympic gold medalist, reflected on her transition after retiring from swimming:
"Going through my transition after swimming was incredibly tough. It wasn't until about a year after finishing my athletic career when all the dust settled, and the realisation of no longer being 'current' and recognised for being the best at something set in. Achieving such high levels of success in sport brings about wonderful opportunities which are usually all based on external gratifications. So when you take away the vehicle in which you receive this recognition it definitely has a huge hit on your self-worth."
As a parent there is only so much control you have on things. You can't control how coaches, teachers and other people in general, treat your child, but it would be a mistake to isolate them from learning from others. All we, as parents, can do is try and balance things out and arm them ready for the days that being gifted becomes a curse and they have to develop their self worth from within.
~○♤○~