Der Mensch auf seinem Weg durch den Planeten Erde wurde bereits als Erwachsener charakterisiert, wenn er sein Zuhause verlässt, um Nahrung zu suchen, oder wenn er jung ist, seine Schule besucht, was nun durch die aus der Quarantäne resultierenden Einschränkungen motiviert ist. In den meisten Ländern ist es obligatorisch, dass sich die Person in ihrem eigenen Zuhause eingesperrt fühlt und emotional und mental nicht darauf vorbereitet ist. Dies kann zu Stress und Panik führen.
Wenn die Person auf die störenden Nachrichten in Fernsehen und Radio aufmerksam ist, kann ihre Angst außerdem ihre Ausdauer überschreiten.
Eine der Empfehlungen, die einer Person gegeben werden kann, die sich in einem psychischen Stresszustand befindet, ist die Konsultation eines Spezialisten auf diesem Gebiet. Dies kann jetzt natürlich nur über das Internet erfolgen und somit den Umfang, der erreicht werden kann ist begrenzt. Eine andere Empfehlung ist, wenn die Person ein Gläubiger ist, zum Gebet zu gehen und Gott um Lichter zu bitten, um ihm zu zeigen, wie er diesen Momenten des Wartens begegnen kann.
Wenn Sie sich in einer Situation psychischen Stresses befinden, wünsche ich mir, dass dies nur vorübergehend ist und Sie bald hinausgehen können, um über die Größe des Universums nachzudenken.
Ich erwarte Ihre Meinung.
Herzliche Grüße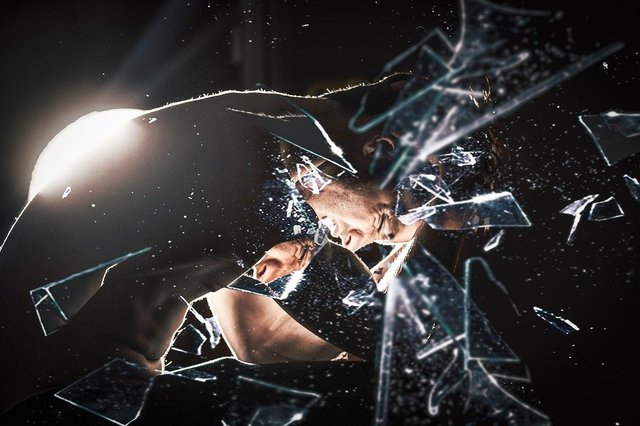 Bild
(eng)
Wednesday. Stress mentally.
The human being in his transit through planet earth has already been characterized as an adult when he leaves his home to seek sustenance, or in the case of being young, attend his school, so now motivated by the restrictions derived from the quarantine. Compulsory in most countries, the person may feel imprisoned in his own home and being emotionally and mentally unprepared for it, this can lead to stress and panic.
In addition, if the person is attentive to the disturbing news on television and radio, his anguish may exceed his endurance level.
One of the recommendations that can be given to a person who is in a state of mental stress is consultation with a specialist in the field, of course now this can only be done via the internet and therefore the scope that can be achieved is limited. Another recommendation is if the person is a believer, go to prayer and ask God for lights to show him how to face these moments of waiting.
If you are in a situation of mental stress I wish that this was only temporary and soon you can go out to contemplate the greatness of the Universe.
I'm waiting for your opinion.
Best regards