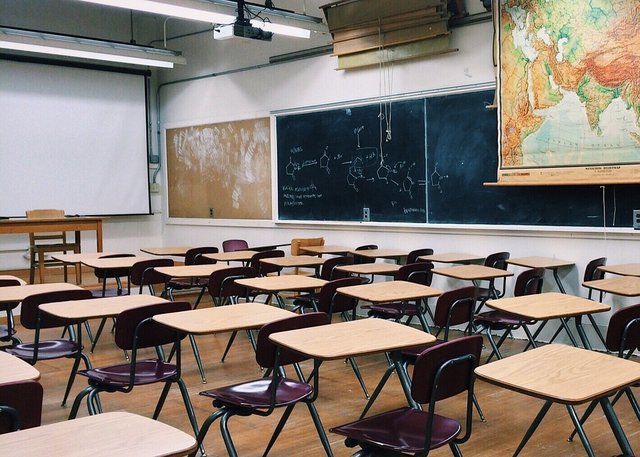 Several years ago, I attended an education conference. This wasn't the first conference I have ever been to nor will it probably be the last.
What made this one different was a concept the keynote speaker talked about that has always stuck with me.
Sadly, it has been so long ago that I don't remember the keynote speakers name. I am sure if I dug really hard online, I would probably be able to find out who it was, but that would be time consuming.
Here is the basic premise of what the speaker was talking about:
---
In the past, all of the information in the world was kept in books and locations that were not always easy to access. Likewise, because teachers had gone to college and disseminated that information to the students, they were seen as the keepers of knowledge.
If you wanted to know something, or learn about something, you would go to the teacher and they would either tell you or direct you to where you could find the answer.
Today, we all know that information is everywhere, if you want to know the answer to something, you simply pull out your phone and look it up. This should have led to a fundamental shift in the way that teachers do their jobs. Unfortunately for the most part it hasn't.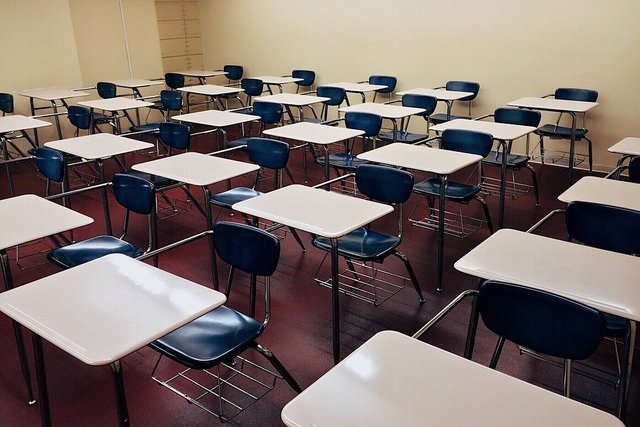 source
---
Many teachers these days still stand at the front of a classroom and deliver the knowledge to students. The blame can't solely be placed on the teachers though. The entire construct of education is still built on that premise of the teachers being the keepers of knowledge.
This is clearly evident in the virtual monopoly text book makers have on the market, as well as the standardized testing that is mandated by state and federal governments and tied to teacher evaluations.
The speakers solution was this:
---
Accept the fact that the teachers are no longer the keepers of knowledge. The knowledge is all over, readily available to anyone that has an Internet connected device or access to one. Instead, teachers should become "facilitators of knowledge".
I think we can all agree that while there is a ton of useful stuff out on the Internet, there is also a ton of garbage. Instead of teaching the students facts, teachers should be teaching them how to find the facts, how to discern the good information from the bad, how to identify a legitimate source.
If you have something break at home and you need to figure out how to fix it, what do you do? Chances are, you probably go to Google or YouTube and you watch a video to learn how to do it. That is what I did when I recently needed to fix my clothes dryer.
Why then do we expect students to memorize (let's be honest) irrelevant facts and formulas that they can easily find should the need arise. Do I remember the Pythagorean Therom? Maybe a little. Do I remember what applications you can use it for? No, but I can look it up.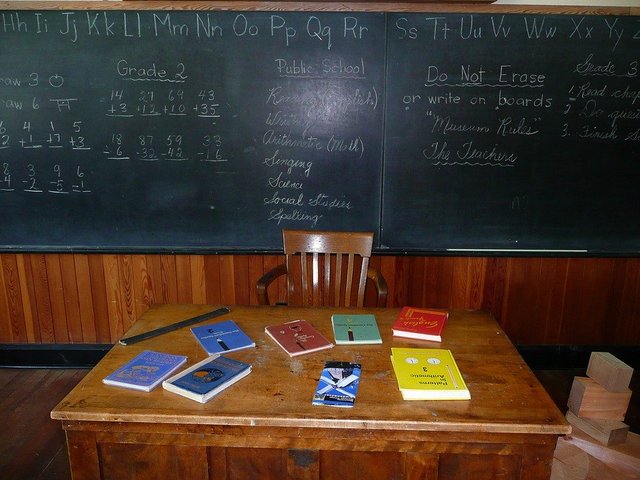 source
---
Don't get me wrong, there are some skills and pieces of knowledge that I think all students need to learn and memorize. Reading, basic math, currency calculations, things like that are absolute must-haves for me. Do I think that students should be forced to have closed book tests and memorize who led the troops in the battle of whatever during a specific war? No, I don't.
Personally, I think all tests should be open book or open Internet. If the student uses a false or inaccurate answer, points should be deducted accordingly. As I said, it's now the teachers responsibility to help them know what is probably legitimate and what is the musing of some half-wit conspiracy theory nut job. Things like time management and study skills are what we need to be getting into the hands of students.
These antiquated methods and monotony are not the way the world works anymore. I feel that is part of the reason many students are falling through the cracks. Let me be clear, it isn't the teachers fault. it is the fault of a system that is dictated by politicians who are more concerned about the text book lobby, kickbacks from an assessment vendor, or what our scores are compared to some other country.
What do you think? Have you heard this ideology before? Do you think it hold some merit? Are you, or do you know an educator that is practicing something like this? Let me know in the comments!
---
---