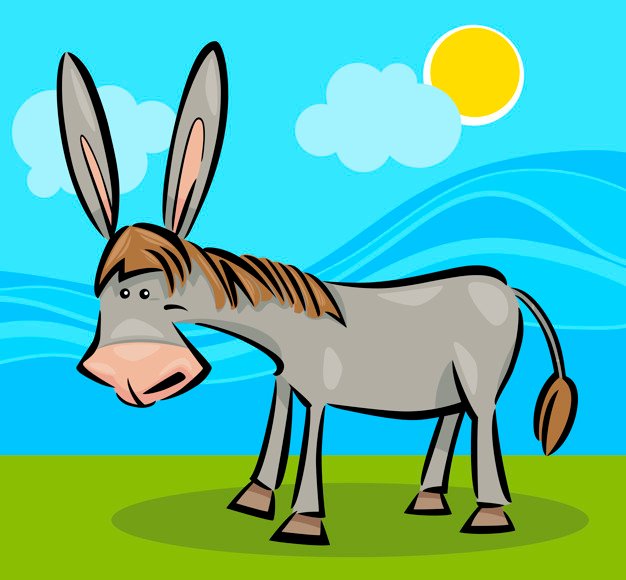 In a town called Levontong in distant Czechoslovakia, there lived a Donkey named Roberto, who was walking through his stable when suddenly he heard his owner talking with a friend and they said "yes! You are right I should put that old man to pasture Donkey is no longer performing at work as before, it is already a bag of old bones ", Roberto was surprised by what he heard and became very sad but suddenly he reacted and thought" I am not going to let myself be encumbered by this, I will continue Go ahead and I will travel to the town of Templeta to fulfill my great dream as a singer and I will spend the rest of my life enjoying my great passion, singing! ", so the next morning Roberto began his trip to the town of Templeta.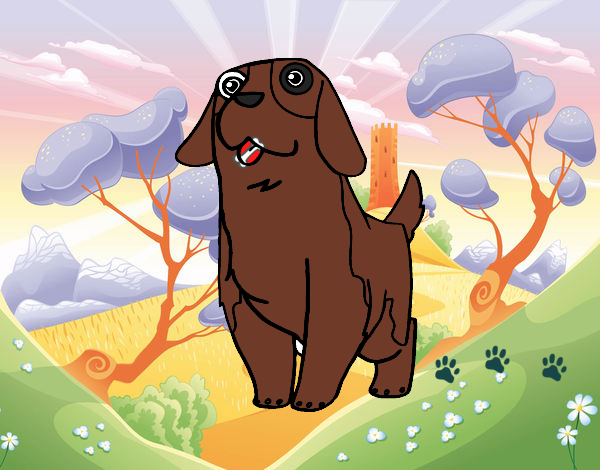 Source
While Roberto was going to the town of Templeta on the way he met a dog which looked downcast and sad and said "hello friend! What's wrong? Why do you have that sad face?" - "What happens is that my The owner thinks that I am too old to hunt and says that he will look for a younger one and that he does the job "-" Well, don't worry and don't get sad, what do you think if you come with me to the town of Templeta and we form a Duo singing? "- the dog named Brandon thought it was an excellent idea and he said" of course I do! I love to sing and I'll go with you "- they both started their way.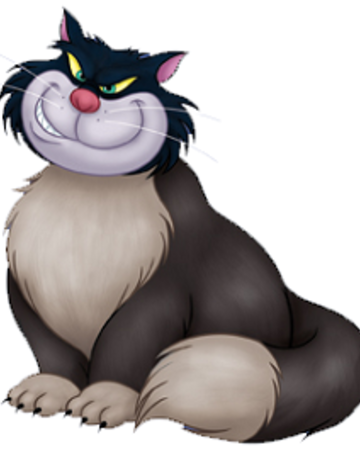 Source
While Roberto and Brandon were on their way to their dream destination, on the way they found a small feline with a saddened face, which was leaning on the gate of the entrance of a house, they called their attention and they said "friend What is wrong with you? Why do you have that face? Is that my mistress does not love me, she says that I am already very slow and that I do not hunt mice because of my age, she says that she is going to get a cat younger than me "-" afflictions "Roberto said to Matias (that's what the cat was called) the same thing happened to us and we decided to take a trip to the town of Tampleta to sing if you want, you can come with us and so we'll form a trio, do you think?" - "Well yes! I cheer up and go with you ", so the trio decided to embark on their journey and seek their destiny as singers.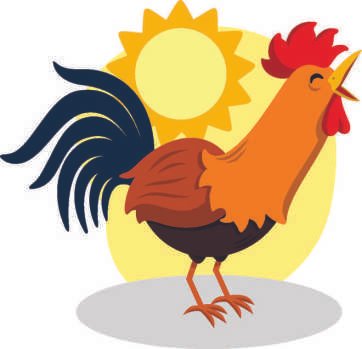 Source
On the way to Tampleta Roberto, Brandon and Matias were walking along a narrow path that would lead them to their destination and passed by the front of a farm where the Gallo Andres stood on the fence that led to the street, who was singing with a very loud voice. powerful that caught his attention and they said "hey cock! what are you doing riding there?" I'm here because my owner took me out of the barn because he says that my song is not as strong as before and that I cannot wake up the workers that they will look for a younger rooster "-" hey and what do you think if you come with us and we form a singing quartet and we live our dream of being a singer? "the rooster Andres could not miss this opportunity to continue singing and have his voice recognized, so he did not miss the opportunity and accepted the proposal of the three friends.
So this particular quartet traveled to Templeta to be singers, on their long way they decided to rest under a very leafy tree and when they had some time there, Roberto saw a small house in the distance and said "listen friends there is a small house How far do you think if we get to ask for some food and water, or rather, what do you think if we sing to the inhabitants so that they give us something to eat and drink? " The emas thought it was a great idea so they decided to practice their songs to be able to delight the inhabitants of the house and they offered them something to eat.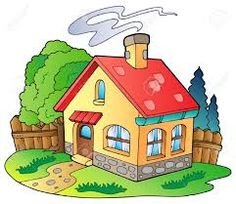 Source
Once they considered that they were ready they approached the house, the donkey as it was the tallest one looked out a window and what he saw left him shocked, there were four individuals sitting at the table with lots of gold coins which were counting and said "listen friends these people should eat very well every day since they have a lot of money on the table so let's sing our best to get our reward.
Source
The donkey was placed first because it was the largest, then the dog got on, the cat and finally the rooster, they stood at the window and began to sing but what they were singing was not understood, it sounded like such strange noises joining the barking of the dog, the howling of the cat, the crowing of the rooster and the braying of the donkey, when the men heard this and looked towards the window they saw a very strange silhouette it looked like a 4-headed monster with 8 arms, 4 eyes and deformed men They got scared and ran out of the house, they thought it was a monster who had come looking for them because of the damage they had done when stealing, the singing quartet was surprised but they thought they had loved their singing and that they had gone looking for more people to listen to them, so they decided to enter the house and eat and drink, after a while the men did not return and the four friends stayed in the house waiting for them and while they ate and drank there while they sang their songs and rejoiced in life.
Comprehension questions:
1.- In which country does the story take place?
2.- What was the name of the town where the protagonists of the story lived?
3.- What were the names of the characters that sang?
4.- To what town did this particular quartet want to go to sing?
5.- Why did their owners decide to find a replacement for them?
6.- How many thieves lived in the house in which they sang?
7.- What did you think the thieves were going to do when they ran out of the house?
8.- What were the thieves at your table counting?
9.- What message does this story leave you regarding looking for your dreams?
Reading objectives:
At the end of the story, the children must know how to identify the characters, establish what are the values ​​involved in the plot and answer all the questions from the understanding.
Established for children between 4 and 5th Grade of Primary.
Activity duration time: Between 25 and 30 minutes