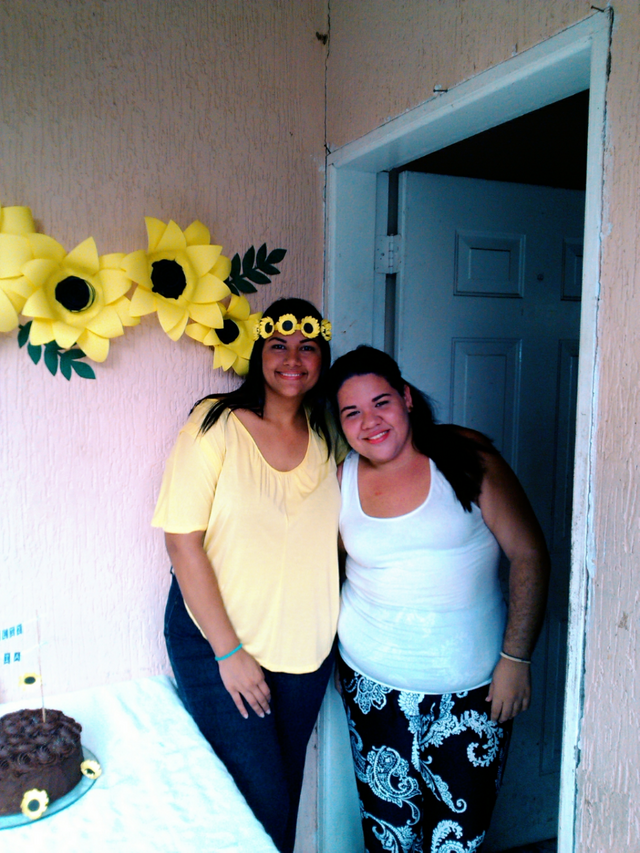 Para mi ella es mi niña aunque es mayor que yo! Y esta foto me parece muy hermosa, es de hace tres años atrás, cuando hice algo especial para su cumpleaños.
For me she is my girl even though she is older than me! And this photo seems very beautiful to me, it is from three years ago, when I did something special for her birthday.
Este año queria hacer algo realmente especial para ella. Era un hermoso pastel el cual le quería hacer, pero por lo visto no podre debido a que no tengo el presupuesto para poder hacer un pastel.
This year I wanted to do something really special for her. It was a beautiful cake which I wanted to make, but apparently I won't be able to because I don't have the budget to make a cake.
Hoy en dia todo es tan difícil, pero lo mas importante es tener salud. Recuerdo que el año pasado @mirianmg esta embarazada y nuestra querida amiga @karenb54 me ayudo y pude llevarla a comer un delicioso sushi.
Today everything is so difficult, but the most important thing is to be healthy. I remember that last year @mirianmg is pregnant and our dear friend @ karenb54 helped me and I was able to take her to eat delicious sushi.
Este año todo será diferente pero lo que ella sabe es que la amo con todo mi corazon y quisiera que todo fuera mas fácil y poder ayudarla en mas cosas... A veces uno dice una torta no es importante, pero a veces un simple detalle es muy importante. Aunque como dice mi mamá uno no sabe las vueltas que da la vida. Ojala pudiera hacerle una hermosa torta.
This year everything will be different but what she knows is that I love her with all my heart and I would like everything to be easier and to be able to help her with more things ... Sometimes you say a cake is not important, but sometimes a simple detail It's very important. Although, as my mother says, one does not know the turns that life takes. I wish I could make you a beautiful cake.
A ella la pude ver el martes... Ahora casi nunca hablo con ella porque no tiene celular.
I got to see her on Tuesday... Now I hardly ever talk to her because she doesn't have a cell phone.