Covid-19 is still a wordwide threat... Mask and hand sanitizer are out of stock in lots of stores... And earlier I shared that we are making our own sanitizer in office...
It's been many weeks now... And don't think this outbreak is stopping soon yet... So I think I should make some sanitizer at home too...
So off I went "shopping"... Virtually... Via shopee... Ya... Technology is cool... I ordered the four main ingredients needed for the sanitizer... Ethanol, Hydrogen peroxide, glycerin and distilled water... From three different stores... Ya... Three different stores as there is none that sells all four items...
Waited for three days and I have received three out of the four items... I am still waiting for my hydrogen peroxide... Can't do anything yet without it...
Hand sanitizer in the store is not cheap... Normal selling price for a 50ml hand sanitizer is around RM5 (equivalent to USD1.20). For all ingredients I bought, it's about RM55 include shipping (equivalent to USD13.15). Approximately I can make at least 1000ml of the sanitizer from the ingredients I bought. By making it myself, it's about 50% cheaper.
Can't wait to get my hands on the last ingredient and start making my sanitizer... And this will also become a project for my girls as well...
Here are the ingredients I have received.
Glycerin and ethanol in the box together

Ethanol wrapped with bubble wrap

Distilled water wrapped with bubble wrap too

😀😀😀💪💪💪
Waiting patiently for my hydrogen peroxide...
That's about it... My random sharing of the day...
🧡🧡🧡
A reminder if you are looking for ideas for your post... I have this little challenge called MakeMeSmile... Check it out... It's all about sharing what Make "YOU" Smile...
HOW TO JOIN MAKEMESMILE
a. Basically, it will still be the same as the first season. Your post can be in writing, singing, video, poem, drawing, photography, etc... The most important element is your post Make "ME" Smile. Remember, the ME is whoever read/view/listen your post and this includes YOURSELF.
b. Your content must be ORIGINAL CONTENT.
c. Please include at least 50 words in your post.
d. Leave your post link at my post comment area (optional, but will help to remind me to visit your post)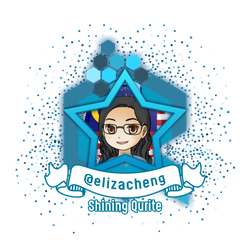 If you like the idea of CREATE and EARN (just like here in Steemit), then do you know that everyday while we connect with our family and friends through chatting, texting, voice and video calling, we can EARN from that too? Click on the image to start EARNING from connecting with your family and friends!