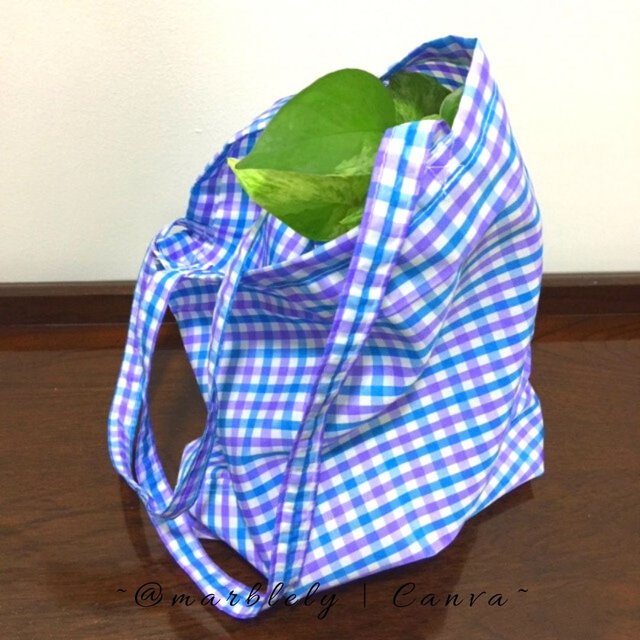 This week, I will visiting a friend at her new home and as a gift, I will giving her some indoor plants to add nature into her space. And with the plant, I thought that it would be nice to sew a gift bag to bring her the plant since I am on a roll after my last grocery bag project.

I have a piece of 40cm x 50cm polyester gingham cut cloth...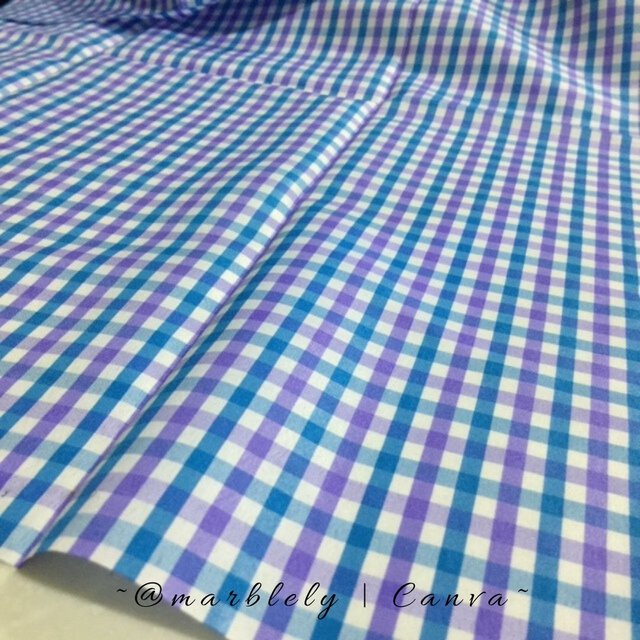 ... which I folded into half...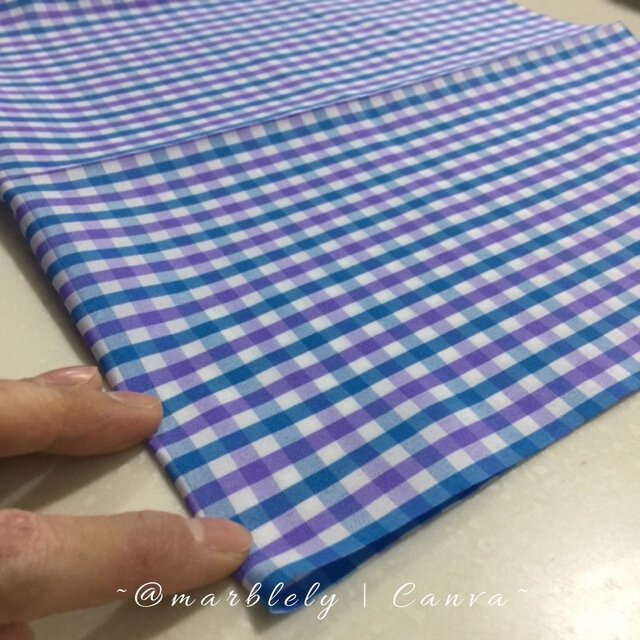 ...to cut 2 strips first as the handles.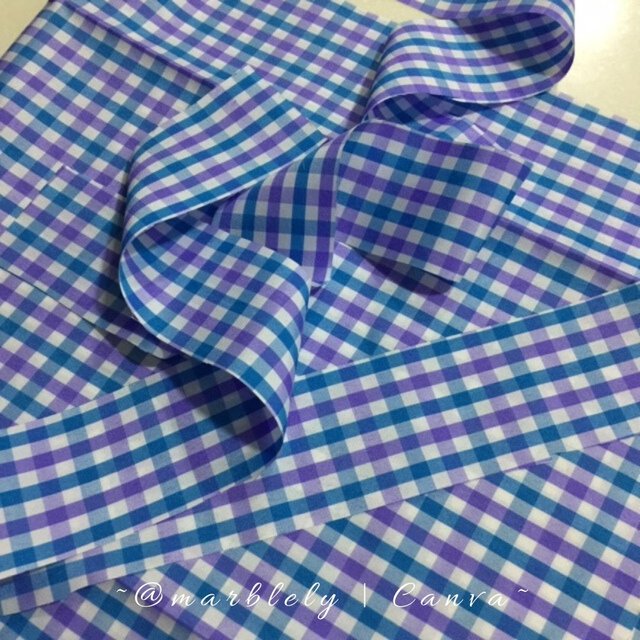 For the handles, I folded and sew the edges together, to make sturdier handles.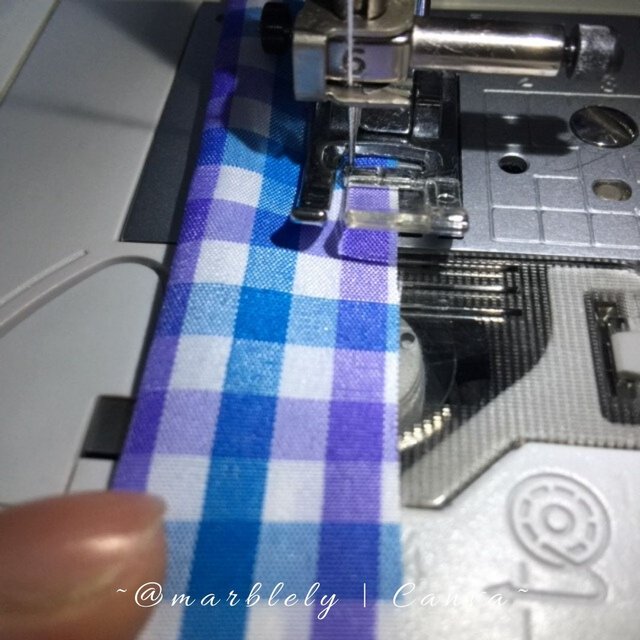 Then, using a pin, I turned the sewn handles inside out.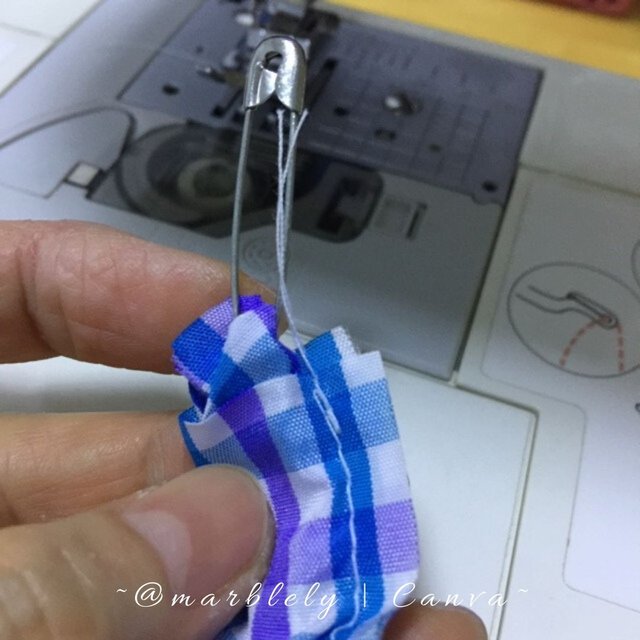 And sew down the handles so that they are nice and flat.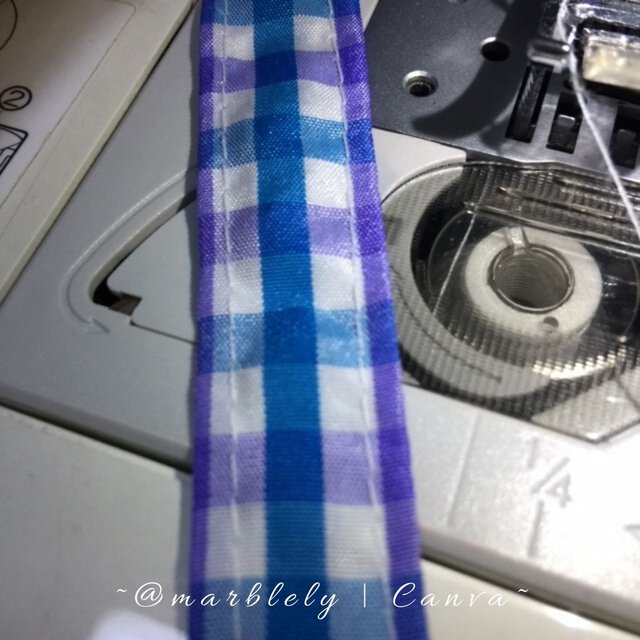 Once the handles are ready, I went on sewing the bag edges, starting with the bottom.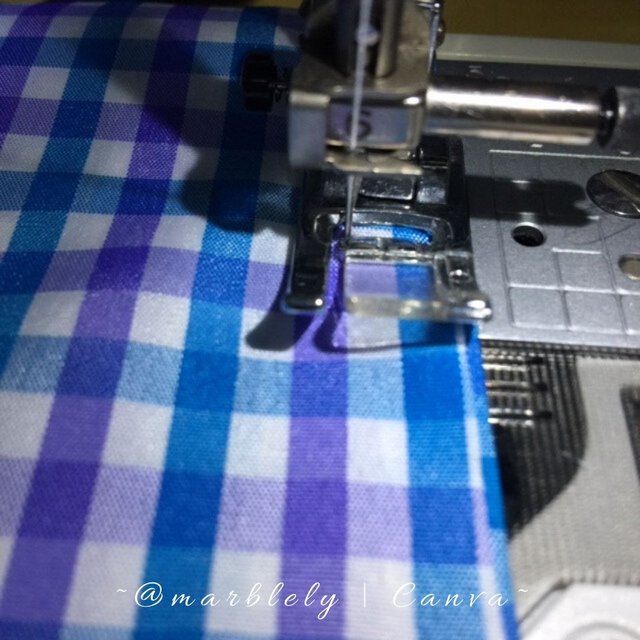 As I will be putting in a vase, I decided to double and triple sew the bottom hem to reinforce the stitches.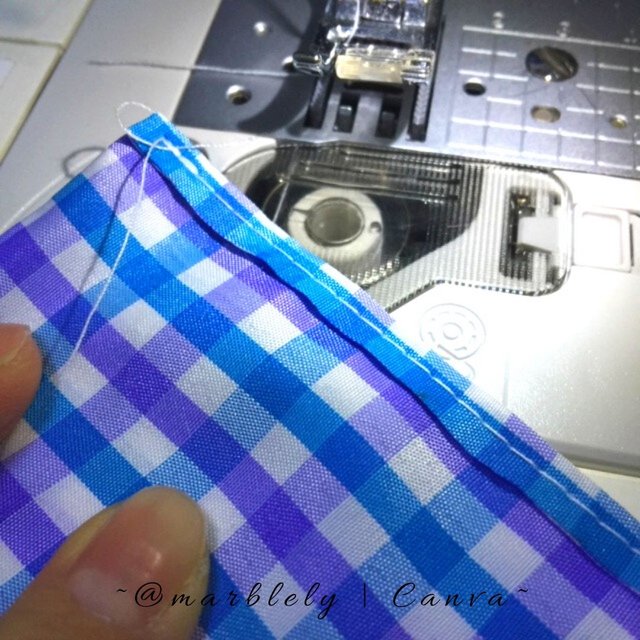 I sewed the corners at the bottom of the bag to give the bag a base structure.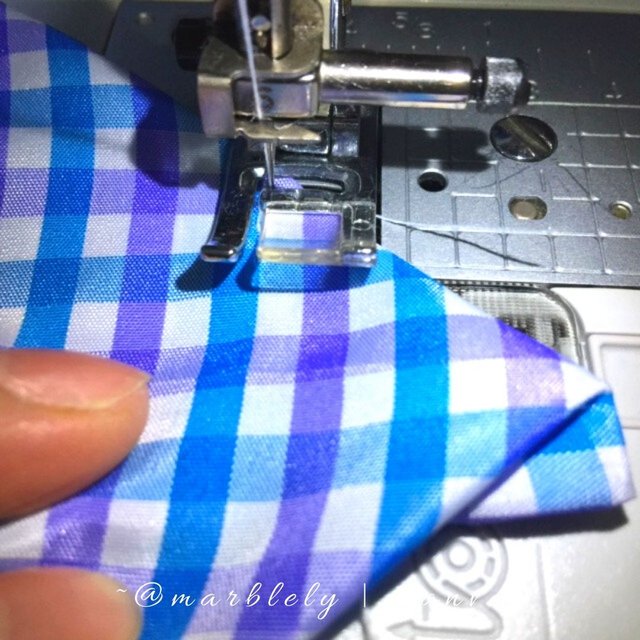 And sewed the top and sides.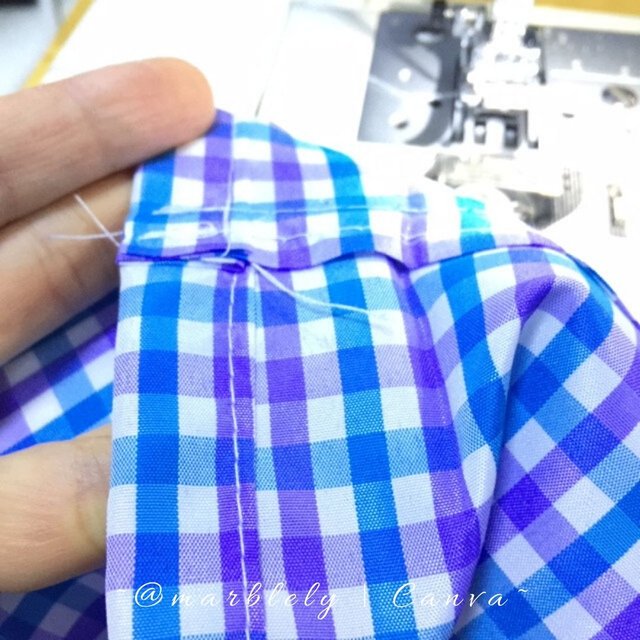 To place the handles, I folded the bag to find the center and pin 4 sides...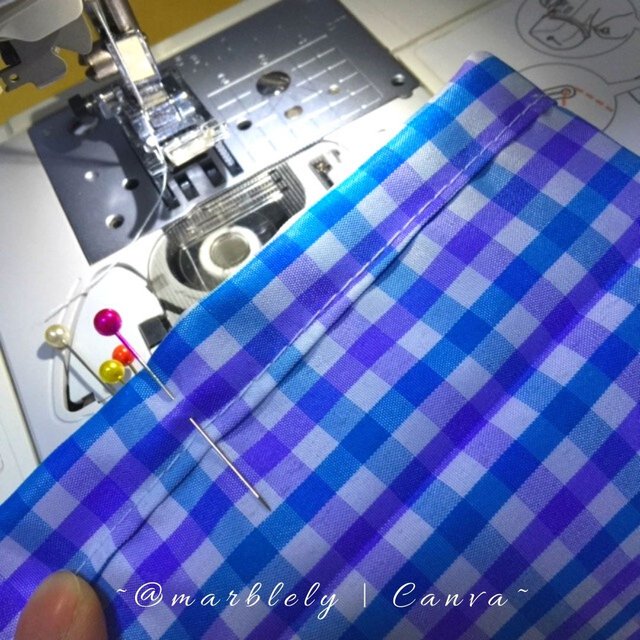 ...for the handles to be placed equally distanced onto the bag.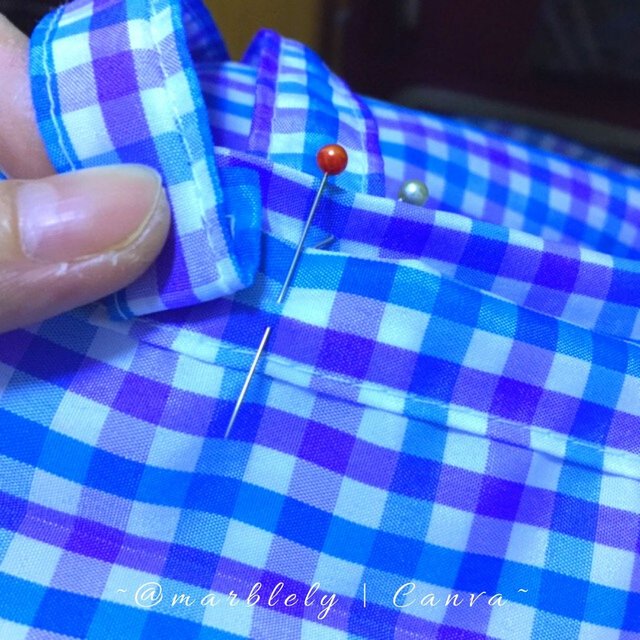 The handles are sewn firmly at each side.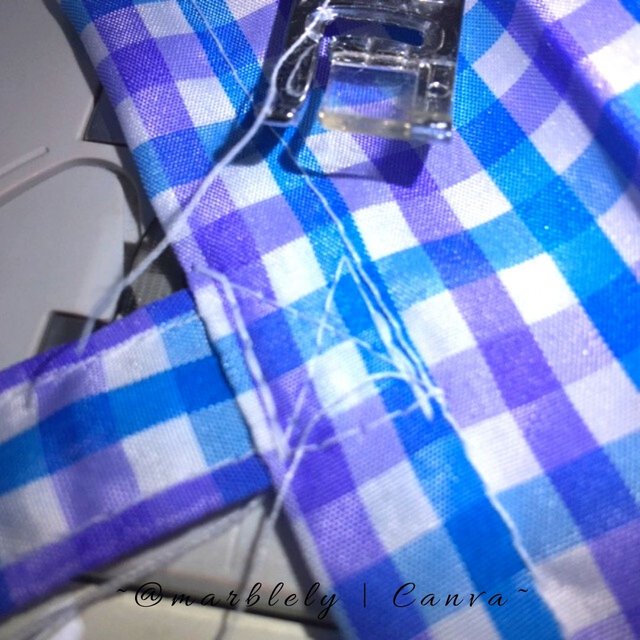 And the bag is ready...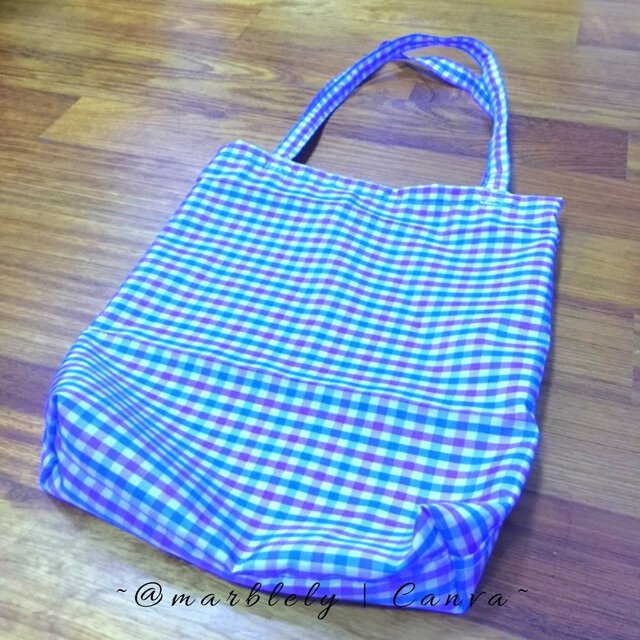 Placing the vase into the bag...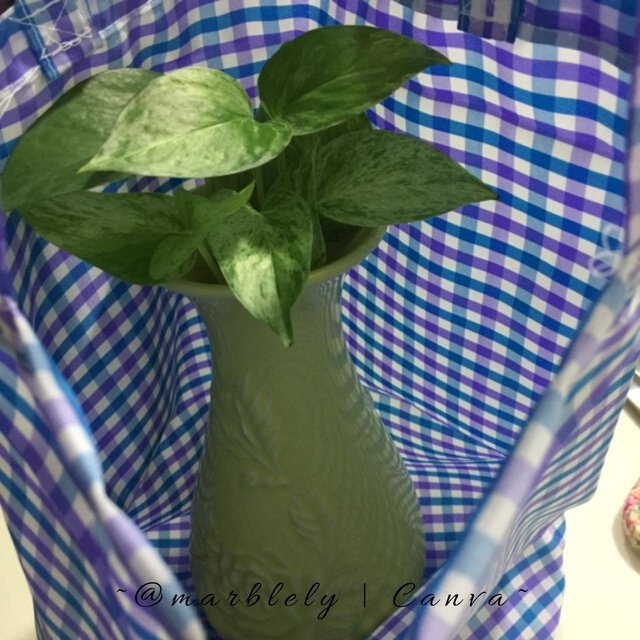 It works alright :)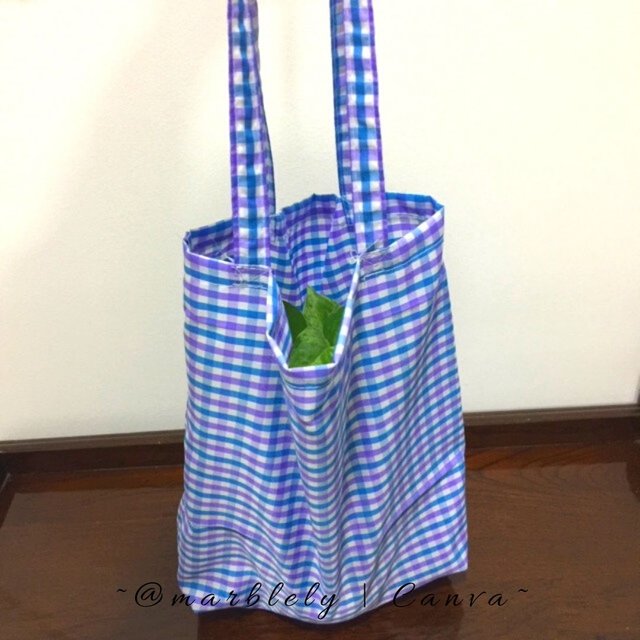 ~ ~ ~ 🧵🧶💗🧶🧵 ~ ~ ~

Here's wishing everyone a good week ahead and
Happy #NeedleWorkMonday! Take care!

~ ~ ~ 🧵🧶💗🧶🧵 ~ ~ ~
NeedleWorkMonday
Founder @crosheille
Admin @muscara
Admin @marblely
Admin @shanibeer
💗 Our Motto: Support & Inspire 💗
If you love any craft that uses needles, come and join the fun with us here every Monday! You can also join us every other day at #NeedleWork.
Take a look at the FAQ to learn more!
---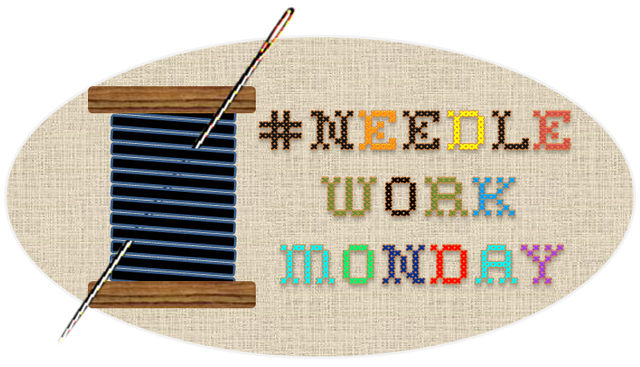 Remember to subscribe to the NeedleWorkMonday community!
Read here to learn how!