Greetings to all needle artists and supporters!

This is a weekly curation showcasing the needlework of our very own HIVEians. Every Monday we get together to share our love and passion for the needle arts, posting from the NeedleWorkMonday community and using the #needleworkmonday tag (on all other days we use the #needlework tag).
We enjoy each other's creations, ideas, patterns, tips and shortcuts.
We strive to bring to you great quality work filled with tutorials and inspiration. Please help us keep these wonderful needle arts active and thriving by supporting our creative work and community!

Let us first announce the 1,000HP Delegation for 30 Days Winner (NeedleWorkMonday's Community Posting Drive Challenge) for this week which continues until the Monday of 15 June, thanks to our sponsor, @shanibeer!
Those who posted directly from the NeedleWorkMonday Community this week's Monday and eligible to enter the drawing for a 1000HP Delegation for 30 Days from @shanibeer are as follows:@arrliinn, @carolinacardoza, @debbie-ese, @erikah, @fiberfrau, @jluvs2fly, @jurich60, @marleyn, @neumannsalva, @romeskie and @starjewel.
And the winner is.....


Please follow the posting guidelines (found in our FAQs below) and post directly from the NeedleWorkMonday Community on Mondays!
Remember to include "needleworkmonday" as one of the tags!
Sometimes it's the small things that enable you to make lovely and useful things. Here are some ideas from the posts this week posted from the NeedleWorkMonday Community...
If you did crochet a doll or sewed it - how do you do the hair? @anela shows us how to give such a project the perfect finish with a cute hairstyle made of yarn.
Needleworkers know how to help themselves. Often you don't need complicated and expensive tools, especially if they wouldn't be used often. Yarn that doesn't come in a skein or ball but in a hank needs to be winded - @fiberfrau shows us that you don't need a swift for that, she uses the handles of an exercise machine and instead of a ball winder, she uses her thumb. If we keep our eyes open and use our imagination there are many solutions to crafting problems!
Home decoration isn't only for indoors! You can 'personalize' the outdoor part of your home and make it truly yours. No one seeing this tree will doubt that an accomplished crocheter lives here!
Thank you for stopping by to view our featured posts for this week. Please stop by their posts and show them some love with a read, a comment and an upvote for sharing their handmade creations. To see more needle arts, please check out the the NeedleWorkMonday community and check back here with @NeedleWorkMonday every Wednesday / Thursday for the weekly Reblogs and Curation posts!!
If you are a needlework artist we'd love to have you join us every Monday to share your work and inspire this community to give a craft a try.
Join us! Post from the NeedleWorkMonday Community for a chance to be featured, upvoted and reblogged (please follow the posting guidelines in our FAQs)! On Mondays, please ensure that you include the #NeedleWorkMonday tag and on other days, please use the #needlework tag (without the word Monday attached).
Read all about it here.
For more information on #NeedleWorkMonday and the community please visit our FAQs!
Please take note of our updated posting guidelines.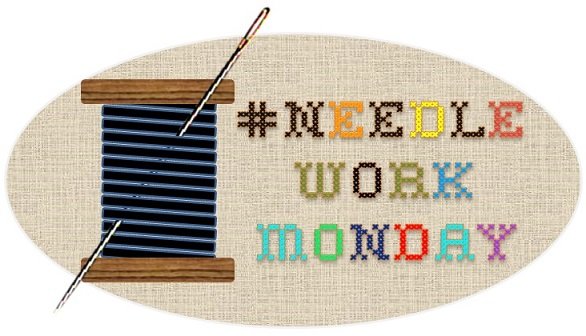 #NeedleWorkMonday founder: @crosheille 🧶
Hostesses (admins): @muscara, @shanibeer and @marblely 🧵
🌷 Today's curation is written by @muscara💻🖱✍🏻
Our Motto: Support & Inspire!