Greetings to all needle artists and supporters!

This is a weekly curation showcasing the needlework of our very own HIVEians.
Every Monday we get together to share our love and passion for the needle arts, posting from the NeedleWorkMonday community and using the #needleworkmonday tag. On all other days we use the #needlework tag.
We enjoy each other's creations, ideas, patterns, tips and shortcuts.

We strive to bring to you great quality work filled with tutorials and inspiration. Please help us keep these wonderful needle arts alive and thriving by supporting our creative work and community!
Announcement

This week's winner for the 500HP Delegation for 7 Days Winner
(please have a read in last week's featured posts announcement)

This new posting drive will run from 22 June, 2020 until 24 August, 2020.
One winner will be randomly chosen each week for a 500HP Delegation for 7 Days!
For this week's Monday, those who posted directly from the NeedleWorkMonday Community and eligible to enter the drawing for the 500HP Delegation for 7 Days from @shanibeer are as follows:
@rowee22, @akipponn, @neumannsalva, @jluvs2fly, @mers, @romeskie,
@afrikablr, @fotostef, @sarimanok, @fiberfrau, @marleyn, @inici-arte...
And the winner is.....
Congratulations @fotostef!!! 🎉


Please follow the posting guidelines (found in our FAQs below) and post directly from the NeedleWorkMonday Community on Mondays!
Remember to include "needleworkmonday" as one of the tags!
Every project is a personalized project.
Here are our featured posts this week from members who posted into the NeedleWorkMonday Community...


Bringing us another cute and detailed amigurumi project, this time @inici-arte personally designed this character based on the chasquis from the Inca Empire. Who are the chasquis? Hop on over to her post to learn more!
Joining us officially for the first time, @rowee22 shares a pictorial on crocheting a cute butterfly which is then assembled with beads into a useful keychain. She details the step-by-step crochet tutorial which will certainly help if any of us plan to embark on this project.
Continuing her machine embroidery endeavors, this week, @jluvs2fly presents to us a personalized wrap towel and a canvas tote bag projects for her wonderful daughter-in-law, each made with love.
Thank you for stopping by to view our featured posts for this week. Please stop by their posts and show them some love with a read, a comment and an upvote for sharing their handmade creations. To see more needle arts, please check out the the NeedleWorkMonday community and check back here with @NeedleWorkMonday every Wednesday / Thursday for the weekly Reblogs and Curation posts!!
If you are a needlework artist we'd love to have you join us every Monday to share your work and inspire this community to give a craft a try.
Join us! Post from the NeedleWorkMonday Community for a chance to be featured, upvoted and reblogged (please follow the posting guidelines in our FAQs)! On Mondays, please ensure that you include the #NeedleWorkMonday tag and on other days, please use the #needlework tag (without the word Monday attached).
Read all about it here.
For more information on #NeedleWorkMonday and the community please visit our FAQs!
Please take note of our updated posting guidelines.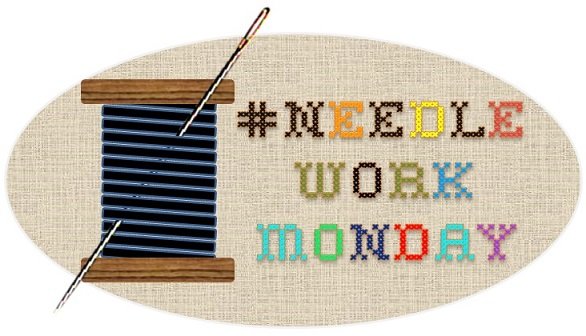 #NeedleWorkMonday founder: @crosheille 🧶
Hostesses (admins): @muscara, @shanibeer and @marblely 🧵
🌷 Today's curation is written by @marblely 💻🖱✍🏻
Our Motto: Support & Inspire!