Už je to týden nebo dva, co jsem tuhle zprávu narazil, a buďto teď nemůžu najít přesně ten článek, který jsem četl, nebo se trošičku změnil a už u něho není diskuse. Každopádně titulek zhruba zněl: Chorvatská taxislužba chce v Praze jezdit za 8 Kč/km. Když si v tom článku trošku pročtete, zjistíte, že krom ceny za kilometr by se mělo platit taky za minutu v autě (3 Kč, a podle všeho opravdu za minutu strávenou v autě, ne za minutu čekání vozu). Ale i tak jste někde kolem desetikoruny za kilometr.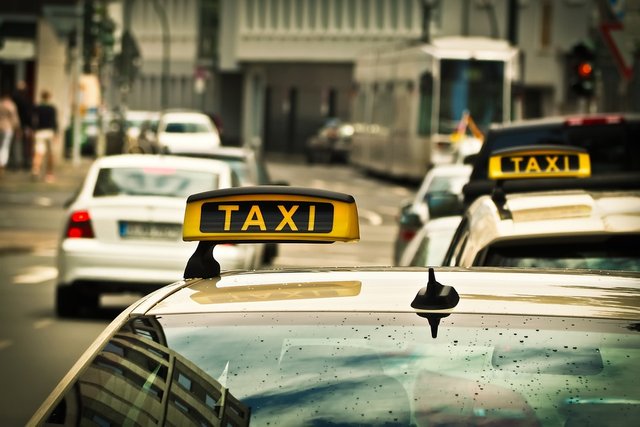 Pixabay License
V komentářích, neb šlo o Novinky, to pochopitelně vřelo. Taxikáři jsou zloději a jejich sazby předražené. Zejména v porovnání s tím, kolik dostane za poctivou práci nějaký poctivý zaměstnanec, jinak odíraný zaměstnavatelem z kůže. Tohle je každopádně konečně poctivá cena.
Pravda, předpokládám, že řidiči taxislužby nebudou zaměstnanci jednotlivých firem, spíš OSVČ. Ale možná se pletu. Vtip je v tom, kolik by si takový taxikář téhle nepředražené, a tedy pro čtenáře Novinek přijatelné taxislužby vydělal. Počítejte se mnou:
Řidič Franta bude jezdit dvacet jedna kalendářních dní v měsíci. Nebude mít žádné příplatky za směny o víkendu a v noci (abychom se s tím nemuseli složitě počítat, společensky zodpovědná firma by je však jistě ráda vyplatila). Každý pracovní den odjezdí rovných 8 hodin. Z těch 8 hodin stráví skutečnou jízdou se zákazníkem polovinu času. Nejsem taxikář, nicméně myslím, že reálná vytíženost bude spíše nižší, lidé jezdí po Praze dost nárazově.
Všechny peníze za minutu jízdy Frantovi zůstanou, celkem hezkých 720 korun za den, 15 120 korun za měsíc. Ale pozor, superhrubého, tedy před všemi odvody a daněmi, tedy i těmi, které platí zaměstnavatel.
Kolik toho lze za čtyři hodiny jízdy po Praze reálně najezdit je trošku oříšek. Půjčil jsem si tedy čísla z tohohle průzkumu, který je sice skoro 15 let starý, ale novější jsem narychlo nenašel. Aut v Praze přibývá, takže pokud je výzkum už nepřesný, reálně se tu dá ujet spíš méně než zmíněných 37 km za hodinu.
Franta tedy vydělá (on to samozřejmě není čistý zisk) 1 148 Kč za den jízdy (37 km po 8 Kč krát 4 hodiny proježděné se zákazníky). To je 24 864 Kč za oněch jednadvacet prcovních dní.
Suma sumárum si Franta za měsíc přijde na 39 984 Kč superhrubého. Do toho nepočítám nástupní sazbu 24 Kč za pasažéra, z něčeho musí žít taky operátoři a manažeři a firma. To, že neberu v potaz spotřebu, amortizaci a servis auta, pojištění a další maličkosti, nyní pusťme z hlavy.
I z uvedené částky se podle kalkulačky dostaneme na krásných 22 667 Kč čistého.
Je hezké, že si internetoví diskutéři přejí vysoké mzdy pro všechny a ceny jako v roce 1985... Jenže ono to ve spoustě případů prostě nejde. Leda by Franta jezdil za tu desetikorunu a na výplatu, platy všech ostatních zaměstnanců téhle firmy, provoz auta, pohonné hmoty a všechno ostatní přispíval nějaký kouzelný mecenáš...