Hello all monsters lovers,
---
This is my entry for Share your Battle Weekly Challenge hosted by @splinterlands. Here is the link to post
---
This Week Theme : SCALE DOCTOR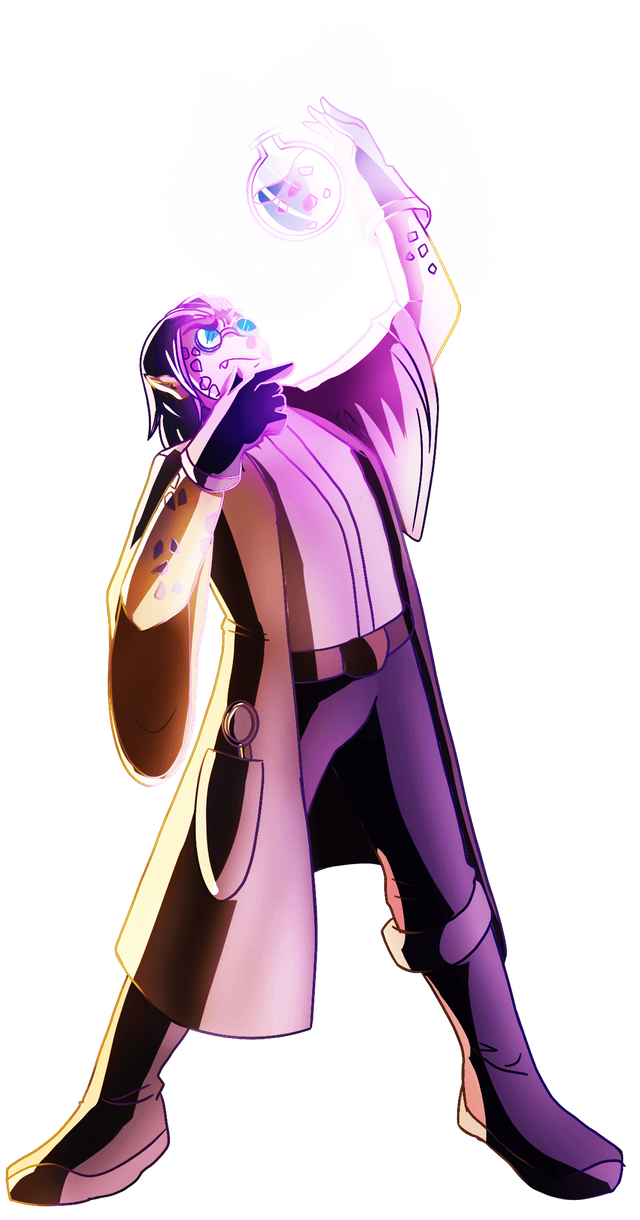 Here is the status of the card...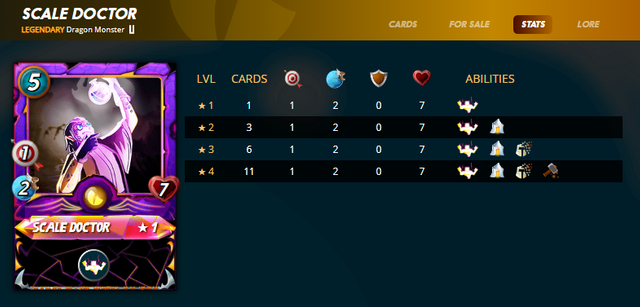 Scale afflictions are especially difficult to treat, so the Gloridax doctors must be skilled at treating all types of monsters, up to and including Dragons. Healing a sick Dragon is often a lost cause, and Scale Doctors are frequently put to death for failure in saving a Dragon's life.
---
Battle Details
Rule Set - Super Sneak & Up Close & Personal
Here the screen shot of the cards lineup.
Here is the link to battle.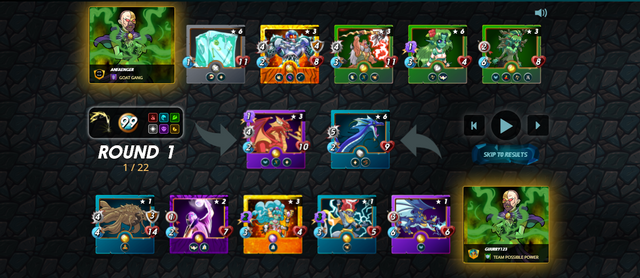 Total mana cap for the monster selection was 99 mana.
As the battle mana cap was 99 so I can use the high mana cost cards.
I decided to play with the Dragon along with water team.. Why ? - Dragon monster has high mana monsters and I wanna play with Legendary...
My strategy -
Placed the monster with good health and healing at front, place the Monster with Taunt ability (& good health) at end and use monster with Triage ability (to heal the Taunt), & I used the double Taunt.
---
Monster Lineup
First - SEA MONSTER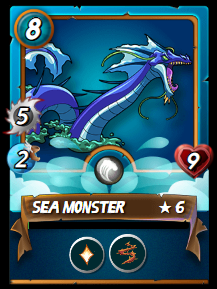 SEA MONSTER - Monster with good health and healing ability, perfect firvthe rule set.
---
Second - LIGHTNING DRAGON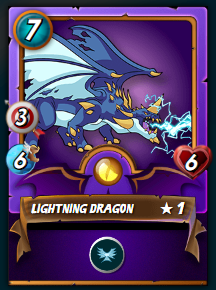 LIGHTNING DRAGON has good spped and ranged attack. Love to use the card during high mana game.
---
Third - RULER OF THE SEAS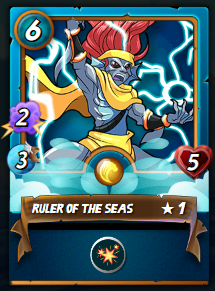 RULER OF THE SEAS has magic attack along with blast ability. When used with DRAGONSCALE means one extra magic attack. Blast helps a lot.
---
Fourth - MERMAID HEALER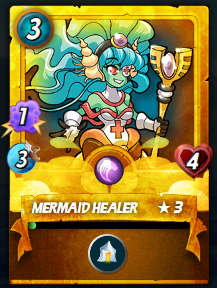 I used MERMAID HEALER for the Triage ability. This will refill the life of THE KRAKEN. Whic works well.
---
Fifth - SCALE DOCTOR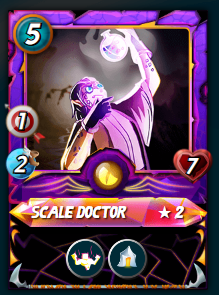 SCALE DOCTOR also has Triage a ability so using both the cards means double refill of life.
---
Six- THE KRAKEN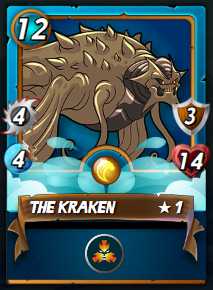 THE KRAKEN has massive life and Taunt ability.
The card got refill of energy from two Triage monsters.
---
Did my Strategy works... Yes the double Triage with THE KRAKEN was awesome combination.


I am a member of Team Possible Power Guild. To join the discord group click on link
You will find really nice people and informative too.
Thanks for stopping by my Post.
Don't forget to follow and upvote.
If you new and want to try the game here is my affiliation link
You can joint the official discord group also (please find the link at the end of the post).
Thanks to @minimining for delegated cards.
SPLINTERLANDS DISCORD
SPLINTERLANDS TELEGRAM
---
Posted using Dapplr