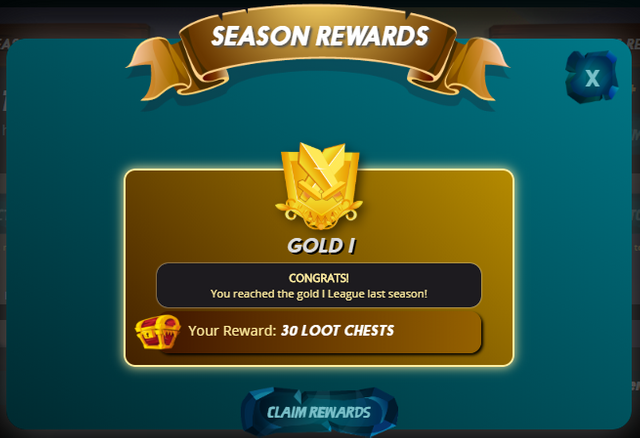 I actually played more than one or two days this season; enough to claw my way from Silver III all the way up to Gold I. Now starting from a higher position in the new season, maybe I will do even better?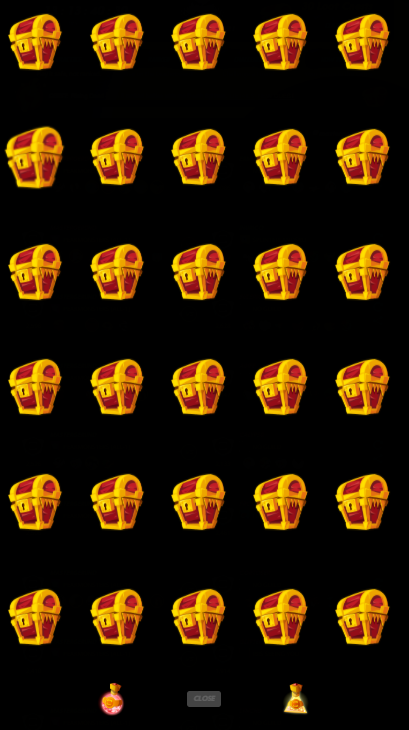 Thirty chests looks pretty cool on a screen like that... to open individually or just push Reveal All?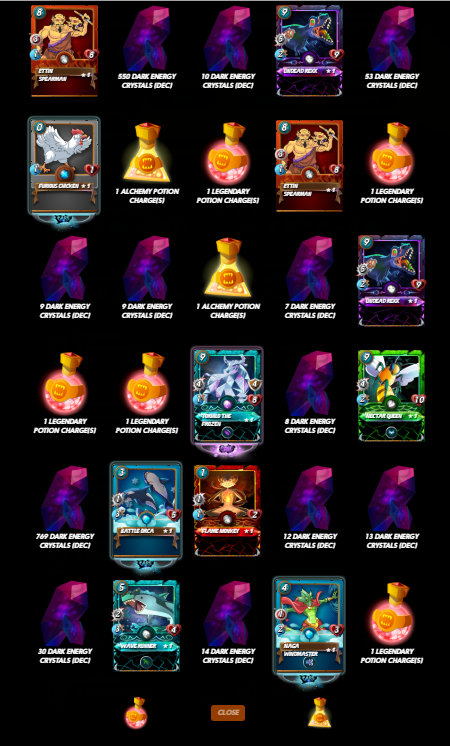 Reveal All, of course!! I don't have the patience to open each chest individually. I see a couple of fine DEC stacks (550 and 769), that's amazing. Furious Chicken is nice, since I sold mine and I've been working to replace it.
Not seeing any Gold, any Epic, or any Legendary. That's a bit disappointing, but better luck next month!
---
Have you tried Geo-mining? Earn crypto for your mobile location data.
https://coin.onelink.me/ePJg/b40cccb5
(Comment here after signing up and I will sponsor you for Steem Basic Income when you sign up and again every time I get paid by Coin app)