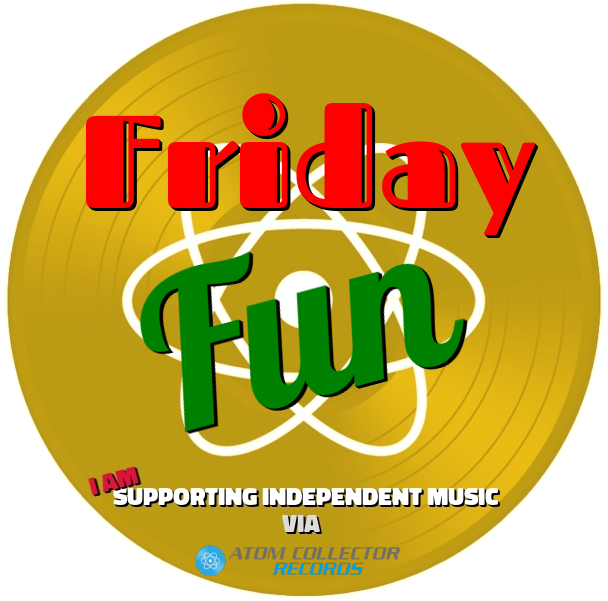 The following tracks are a selection of the fantastic independent musicians that use AtomCollectorRecords.com:
The Grunderhunter (Slight Return) by Mysterioso
This one was a painful gestation. I completely rewrote it three times and rerecorded it twice.
I'm starting to see the full extent of my embarrassment about singing. I need a soundproof room!
But then, a year later!
New rhythm guitar parts for the verses, a complete new bass part, a completely new drum module and a new mix. Playing through an amp again is like falling in love with guitar all over again!
House of Love by Gerontius
Holy Moly by Gerontius
Time by Davy Vance
I'm at the period in my life where family figures are become frail,the bones of the cage are failing and it's hard to watch. Once bright minds become dim and active bodies become fragile and temperamental.
Sorry for the downer,but my music nearly always reflects where my head is at. It's good to enjoy folk before the old enemy stakes his claim.


LYRICS
Time always goes for the kill
A beauty sublime
Ravaged by time
No mercy or quarter given
The bones of the cage
Decaying with age
Wrecked,ruined and riven
Oh,the ancient bones
They creak and they groan
Every task they're asked to fulfil
But there's no mystery here
No need to explain
Time always goes for the kill
Each line of worry
Tells a story
Someone who ages with grace
Nothing is hidden
Time moves unbidden
We see it etched on everyone's face
Oh,the ancient bones
They creak and they groan
Every task they're asked to fulfil
But there's no mystery here
No need to explain
Time always goes for the kill
Leftover Forest (Max Richter: Leftovers OST Remix) by QT
Stick me on an Island by Davy Vance


LYRICS
Politics in the papers
Politics on the air
There'll be more on repeat later
I can't tell you how much I don't care
Celebrities dancing
Painfully self aware
B-listers prancing
I can't tell you how much I don't care
Stick me on an island
And leave me some toys
You know I'll be fine,man
Away from the constant white noise
Food is competition
It's almost everywhere
Cake test for audition
I can't tell you how much I don't care
I want to be blissfully unaware
I can't tell you just how much I don't care
Stick me on an island
And leave me some toys
You know I'll be fine,man
Away from the constant white noise
Lonely and Deeply by @mebitek
Tah-Dah by Double Eagle
---