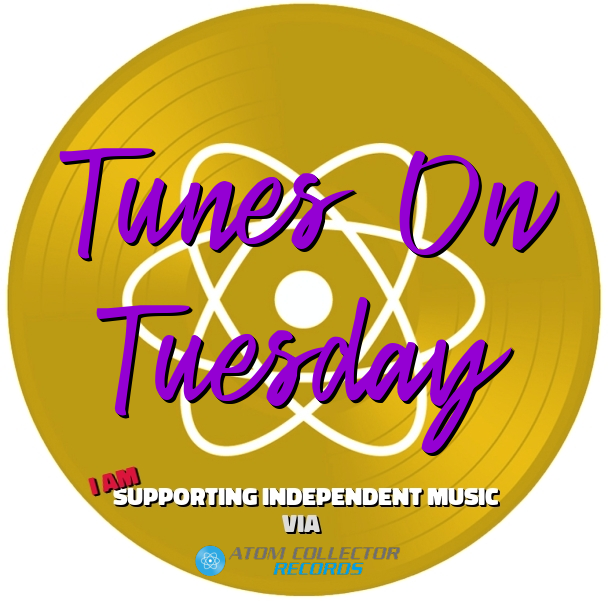 The following tracks are a selection of the fantastic independent musicians that use AtomCollectorRecords.com:
House of Love by Gerontius
Under the Double Eagle by Double Eagle
This became a bluegrass standard, but was actually a German march from 1893. I had no idea until I looked it up, I thought it was a bluegrass composition.
Never an act to shy away from having a little fun when it comes to making music, United Duality's latest single plays out like a short scene from a movie. The Spanish-inspired musicality offers a quickly entertaining sense of rhythm, a crisp and organic finish lets the music work its magic in itself, but then among this you get a series of lyrics – spoken dialogue and otherwise – and an unexpected structural progression that effectively places the composition in its own creative league entirely.
Coming in at over five minutes long, Igual is something of an audio journey for idle minds. The stages of the piece entertain and captivate quite well. The opening moments draw you in with a simple, somewhat retro or vintage presentation, then you get an extended instrumental, and a subsequent evolution to a change in set-up and mood.
The melody and story-line that follows pours through in Spanish – the song was inspired by a friend of the songwriter, a German speaker; someone with an avid interest and belief in conspiracy theories. The chosen language hopefully therefore frees United Duality of any potential upset. There are theatrical elements featured throughout Igual that cleverly highlight the songwriter's own sense of disconnect from these ideas. There's humor in the process, the music and the voices work in unison to present this, and when you translate the words – the topics that come up are likely to seem quite familiar to most; thanks to the current volume of online communities who hold on to similar-minded theories. The Earth is a disc is perhaps one of the most recently recognisable.
The entire song takes the form of a seemingly satirical conversation, a back and forth between Me and She/He. The music itself feels much like a rhythmic back and forth between opposing ideas. As unusual as the whole thing is, it's instrumentally quite brilliant – as is always the way with United Duality. It's entertaining, unique, and offers a genuinely inspiring approach to creativity – one that's whole-heartedly free from the confines of contemporary music's expectations.
A bizarre and incomparable audio experience, but one that's wonderfully impressive, engaging, and actually – a joy to listen through. Let the groove of the music lift you up as the story plays out. You almost certainly won't hear anything else quite like this throughout the rest of your day.


LYRICS
Excuse me! ... Excusez-moi! ... Entschuldigung?
¡Ay, ay, ay!
¡Perdón, señorita!
¿Que pasa, señor?
¿Pasa? ¡No como pasas! ¡Igual! ¿Estamos ya en Barcelona?
Por poco, señor.
¿Por poco?
¡Bienvenido a Las Pijadas!
¡Caramba!
¡Olé!
La tierra es un disco...
¡Quita! No me cuentes cuentos chinos.
¡A mi plin! ... y el once de septiembre...
¡Quita! ¡No me vengas con macanas!
¡A mi plin! ... y el alunizaje...
Eso me importa un pimiento.
¡A mi plin! ... los aeroplanos...
¡Basta de tonterías de conspiración!
¡Disculpe, señorita!
¿Que desea, señor?
¿Cuánto cuesta la libra de la verdad absoluta?
Es el libro de la verdad absoluta... son cincuenta pesetas, señor.
¿Pesetas? ¿Porque no dublones?
¡Tiene gracia, señor! ¡Las monedas, por favor!
Si. Aqui, esta bien.
¡Pero... es menos!
¡Igual!
¡Esfúmese, señor!
¡Adiós, cariño!
El orden mundial nuevo...
Eso me importa un bledo.
¡A mi plin! ... la moral y la ética...
¡Quita! ¡Corta ya el rollo!
¡A mi plin! ... y el hedonismo...
¿A ti que coño te importa?
¡A mi plin!
¡Calla esa boca!
¡A mi ni fu ni fa!
Dont Ever Dont Stop by @tlundy47
This endlessly-playable, funky offering to the universe is a musical experience you don't want to miss. Written, recorded, composed, arranged, edited, mixed, mastered, produced, and performed by Trenton Lundy.


LYRICS
Instrumental
For Your Smiling Eyes by Fleursonseaux
Short Monologues 1. by QT
Through the Valley of Shadows by Walter Mmari
Nyertun and Vazao - Brothers Groth - DNA expressed in Flamenco improvisation
Eveil by Lukowig
Music: Lukowig
The Black Gate by Gerontius
---