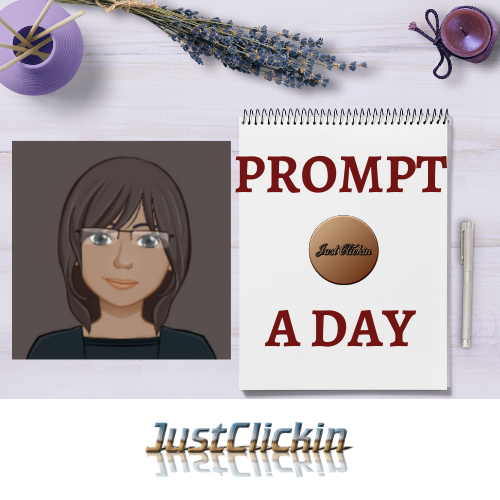 @shadowspub
Prompt: What is one kitchen utensil you can not cook without?


This is a beautiful kitchen. One that I would love to spend time in cooking my favorite dishes. It would make my life complete as far as space to cook in. Alas, I can only dream about having such a kitchen.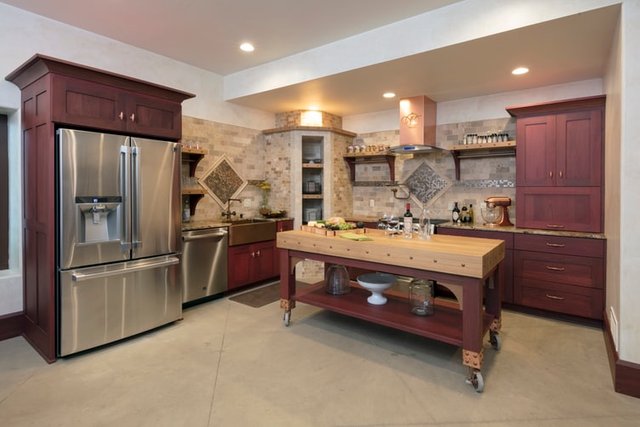 Image by Randy Fath on Unsplash
So I just settled for having lots of utensils in my current smaller kitchen that makes my life a bit more easier when I'm there cooking.
And my favorite utensil that I can't cook without is my measuring equipment.
It's incredible the value I place upon my measuring cups and spoons. For without them, I'd be lost in controlling my accuracy. Also, I can't measure distance or space accurately. So I have to depend upon any and all measuring tools available.
Thankfully, measuring cups, spoons, and other measuring equipment are items you can find everywhere with ease. How much you want to spend on them is another matter. They are only used to measure ingredients or cooking temperatures, so I wouldn't spend tons of money for them. It's just not neccesary in my opinion.
Here is a picture of my measuring equipment. Apologies for the reflections. I have a shiny countertop, and I should have placed a mat underneath the items.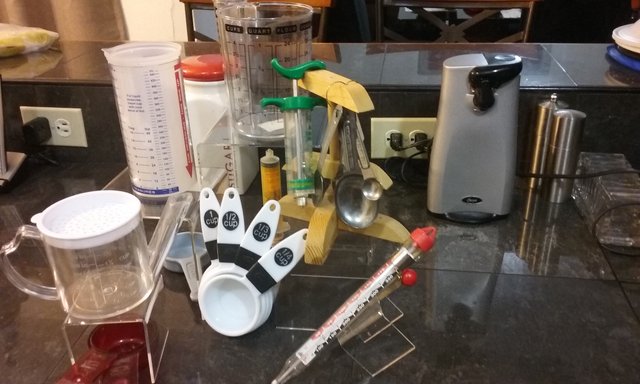 I was once invited to a Pampered Chef party. The hostess talked me into purchasing several baking item. I ended up purchasing several baking items, but the two I bought that I use frequently are the (i) tall white measuring cup on the left-hand side of the picture with the varying marks for numerous quantifies I use daily; and (ii) injector with the green handles that I use frequently for my meat bastings.
I like seasoning meat from the inside because the flavor is distributed throughout the entire body of the meat.
Also, I can't measure in millimeters and the other measuring units. That's another reason I depend upon the measuring equipment so heavily that include those conversions for me.
What about you? What's your most valuable kitchen utensil?

Thanks,
@justclickindiva
Happy rest of the week everyone with whatever your endeavors.
---
SOURCES:
a) JustClickin's personalized PHC signature created by and purchased from @zord189 for my personal use.
b) Prompt A Day logo created at Canva by @justclickindiva)
c) Unless otherwise noted, all photos taken by me with my (i) Samsung Galaxy 10" Tablet, (ii) Samsung Phone, & (iii) FUJI FinePix S3380 - 14 Mega Pixels Digital Camera
d) Purple Butterfly part of purchased set of Spiritual Clip Art for my Personal Use
e) Separator Lines Free ClipArt Belt from Public Domain Vectors & ShadedLine from ClipArt-Library
f) All Tribe logos used with permission of Tribe Discord Channel admins.





I SUPPORT THE FOLLOWING GROUPS: