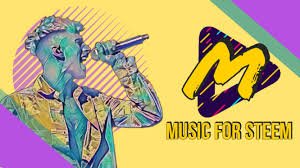 Hi all, I am @adesojisouljay, the unique being!
The question that flows through my mind today is this; 'What does music mean to you?
Well, certain things in life doesn't need to much complication. Almost everything is so simple. When there is revelation, understanding becomes a testimony.
I will share my own perception as a person. Ignoring all the preconceived notions the world might have had or that I might have gotten from the world.
I am @adesojisouljay!
Music is one of the most captivating elements in life. As a matter of fact, to win the heart of 80% youths in this generation, music is a major instrument.
In terms of world adjustment and reorientation of humans, music would play a very huge role.
Music has great potentials, if there is a proper revelation.
A musician doesn't do music as job, where revelation is not lacking, music is part of a real musician.
I am @adesojisouljay, I do music, basically 'gospel rap'.
I moved from the point where rapping was my hobby until I became RAP myself. So rather than saying I am a musician, I'd say, I am MUSIC (I am RAP).
When your opinion is based on revelation, you don't do your gift, you become it. You'll go beyond doing a gift, you'll evolve into it.
I have participated in several contests, I would gladly do my accapela rap when every beat is absent and when I am not opportuned to have a studio around. When there is beat or instrument, I'd use, but in the absence of non, I wouldn't look down on my natural ability.
I am @adesojisouljay.
If you are a musician on steem, get yourself and participate in 'Music for steem'
Use the tags; #musicforsteem, #steemexclusive, #vdc.
Music for steem is an innovation of @ciska having the support of @steemingcurators.
A weekly music challenge on the steem blockchain where several musicians from all over the world showcases their musical skill and stand a chance to win steem and sbd.