Due to our current national health issue the Department of Education doing its best to provide good quality education nationwide. A lot of things are affected due to these pamdemic. To continue the essential life of education for our learners. The department of education made some alternative ways to provide good learning for our learners.
As I observed nowadays a lot of things to consider lik adopting the so called new normal. Modular these are usually where learners are self-directed without thorough discussion.
Its not that easy facing this pandemic taking classes like modular and online. Because not all people can provide internet connectivity especially at the hinterland area. Not all parents and guardians are knowledgeable about modules and online class.
Educators doing their best to provide the needs of the learners and its not that easy. Just like the image below.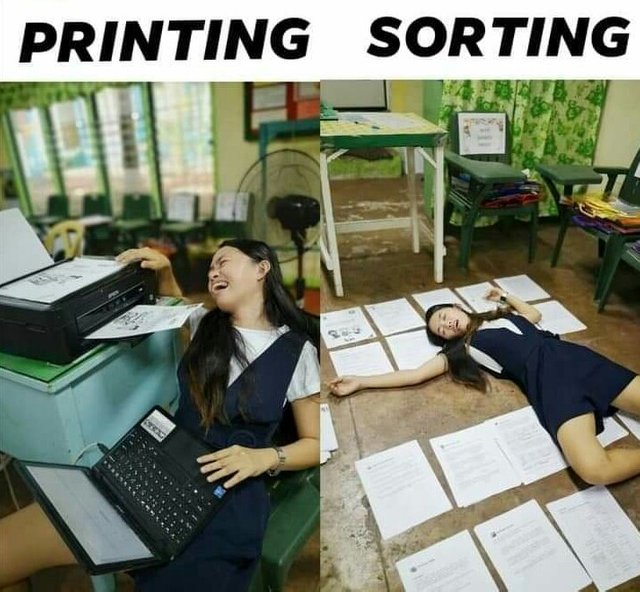 I want to have face to face classes but how? The situation are more dangerous because of the covid 19 killed a thousand or millions life in the whole world. Learners and educators are very affected and whole community.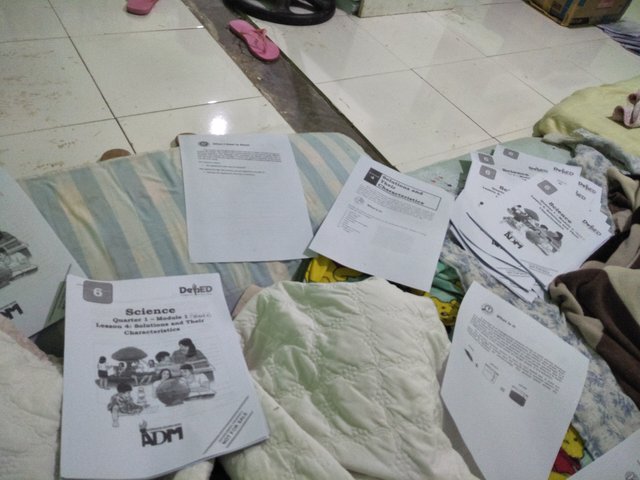 Checking of modules
Adopting the new normal is too hard to sink in to the minds of the people. We are all adjusting the situation to survive in many waits.