Hi friends , as you all know ,we are in last 14 days of season and I think it will be interesting to track the progess how the game will end in next 14 days.
So in the end of this post , I will compare the stat with my previous post
So lets start with the season countdown: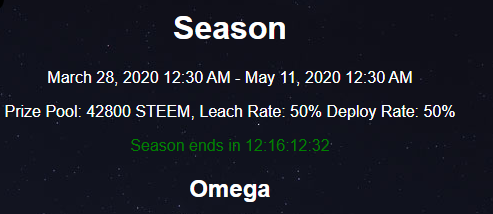 Top 10 player currently in season.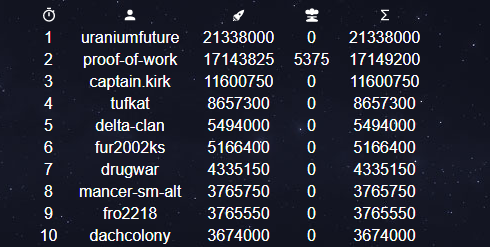 So no changes in top 10 players,even there ranking order is also same when compared to previous day but more SD is burned by them now.
##Total Stardust supply currently:


Supply looks increased from the previous post supply of 58.9 million but less than the supply mentioned in very fiirst post
Top 10 Wallets currently:
<center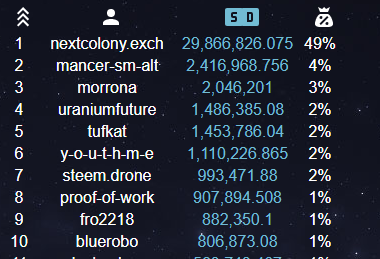 >
SD in exchange is increased and look like Uraniumfuture has used all the wallet SD for upgrading the Yamoto.
Market price of Stardust:

Look like bid value is crashed more today ,though asking rate is sill on yesterday's level.