My career in music is based about being a specialist in Early Music, performing on Violin and Viola (and Viola dámore) in various ensembles and orchestras around the world. This is a sub-branch of what people normally consider to be "Classical" Music... however, we take the approach that the modern interpretation on music of the past (think your regular symphony orchestras and such) is flawed as it interprets the works of the past with a decidedly modern outlook that is the product of several centuries of tradition and evolution.
Now, don't get me wrong, I'm not one of the hard core Early Music people who say that it is wrong... I just think that it is different to what we do. However, I do have more of an interest in what we attempt to do as it is something that speaks to me more as a person and a musician. I'm not really going to go into depth about this, but if you consider how much language, art and architecture have changed over the last few centuries... well, I would argue that it would make no sense to interpret things of the past with a modern beliefs and understanding. For instance, it doesn't make any sense to read the Magna Carta with a modern substitution for all the words in it... many words that lie in the document have changed meaning drastically or ideas do not mean what they now mean now. To do so is actually to read the document with the intent to impose a personal meaning on it... and not the meaning that the document was originally framed with.
Blah... anyway, suffice to say, that I have not played the regular "modern" equivalents of the violin and viola professionally for quite some time! However, I was never a person that was attracted to Early Music because I "hated" the modern Classical world... I still loved the newer music and newer interpretations, and I hated how polarised the extremes had gotten, with both sides sniping at each other with no attempt to find common ground (sound familiar???).
In Australia, I used to play both modern and Baroque instruments... but upon moving to Europe, I focused solely on Early Music. This was where I was planning to work, and it made no sense to spread myself too thinly... thus, the modern side of things was neglected and I didn't have the inertia advantage of growing up here and having contacts in that side of Classical Music.
I had long meant to take up the modern instruments again... but I never found time. So, one little interesting side effect of having no concerts for a while meant that I had time to try and pick up the modern violin and viola again. I'm even slowly re-learning concerti and excerpts to make audition recordings!
It has been nice to reconnect to the modern Viola... I had forgotten how much I loved playing this powerful beast! It has a unique shape and tailpiece which gives it sound a huge lower end... it seems like the maker (an Australian) was experimenting with different forms when he was making it.. and thus, he skimped on making a decent varnish for the instrument... so, unfortunately it looks on the butt-ugly side of things.
For the recordings that I'm making, I have been pairing it with a late 19th bow that I had acquired last year... and it is a pairing that is an absolute pleasure to play with! The Viola is a touch slow to respond in some registers (low end) due to it's unique properties... but the bow really is a fast speaking bow, and it mitigates and balances out these slow response times to allow the instrument to speak with a clear yet large sound without too much additional wasted effort from my part! I have to say, I had forgotten how much easier these instruments were to play... all the extra bits and pieces make it a breeze to fly up and down the instrument... ahhhhh... the product of evolution! Although, you do lose quite a bit of a warmth in the sound... they are built more for a brilliant sound and powerful projection... good for what they were made for, but different to what the old ones needed!

Upgoats by ryivhnn
Account banner by jimramones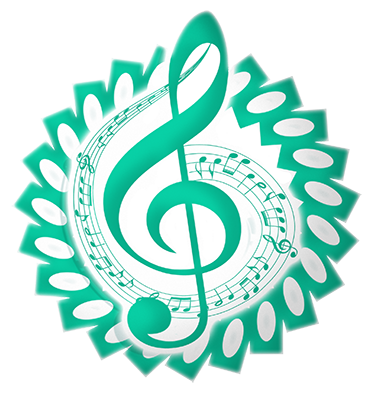 The classical music community (Subscribe at Steempeak and Peakd) at #classical-music and Discord. Follow our community accounts @classical-music and @classical-radio. Community Logo by ivan.atman