Finally, I'm back on the home recording project of the Telemann sonatas that I had started a few weeks back. I'm not going to sugar coat this... the Coronavirus restrictions on gatherings and general shutdown has been pretty demoralising for musicians. On a personal front, I have had a calendar full of back to back performances/concerts/recordings just evaporate in the matter of a few days... no work, no income... nothing... despite the fact that our personal circumstances are better than most musicians, it still makes it a difficult thing to deal with.
To that end, I've really been avoiding the violin/viola/viola dámore for the last week until today. So, that means I haven't played a musical instrument for the better part of two weeks... and for someone who lives, breathes and is constantly practicing and performing... well, it is a big change... however, I've been a bit too shell-shocked on that front to even try... after all, even if I start practicing again... I can't even do a performance until probably summer or September at the earliest!
So... a bit of wallowing in self-pity and all of that. So, I've started practicing again today.. with the goal of just making recordings at home so that I stay in some semblance of ability.
... but let me tell you, after being in relatively peak condition, then taking 2 weeks off... well, I feel like a drunken slug when playing the violin... everything is slower and that little bit more difficult... I feel like there is a fog between my brain and the output of the violin... that I actually need to think about moving my fingers and reading. It's annoying, but it will pass in a day or two... after all, nearly 4 decades of playing the violin still backs up my instincts!
So, this is my 5 live and unedited takes of the 1st movement from the 12th Fantasia for Solo Violin by Telemann. I previously did the 2nd movement and 3rd movement in separate posts... and I guess I will combine the best takes into a single vaguely presentable version.

The Score
As this post is an audio/musical equivalent of the visual artist's work in progress... I am listening back on the live/unedited takes of the recording and annotating with my own analysis and critique. Mostly, it is so I can have a better idea of how things sound... you never sound like you think you do (as anyone who has listened to a recording of their own voice can attest to!).... and it is often an easy trap for musicians to hear what they want to hear rather than what is actually being produced.
Anyway, all the bar numbers refer back to this score!

First Live Take
Bar 1: Hmmm... maybe it is a bit indicative of my mind and circumstances, but it a bit slower than I thought was appropriate! Just a little, but it still surprised me!
Bar 2: That bass note A is really too similar to the one in the first bar, if you repeat something, there must be a point to it, and it should not be exactly the same. Basic rhetoric.
Bar 6: Perhaps a bit hasty after the cadence finish. Let one sentence finish before start the next....
Bar 7: 5th is not really well in tune.
Bar 7 and Bar 9: The two trills in each pair are exactly the same... bad bad bad!
Bar 14: fluffed extended 4th finger on the first of the fast notes.
Bar 18-20: Rest is too short, 3rd beats appear too early.
Bar21-22: As a result of the early 3rd beats in the previous bars, this part is falling forward slightly in time.
Bar 25: G major double stop is out of tune.
Bar 26: Chord breaks too quickly to the treble. Need to spend more time on the bass end before flicking upwards. Spacing between the two sections is okay.
Bar 38: Hmmm... intonation is a bit sour...
Bar 45: Shortened rest.... loses poise.
Bar 47: Out of tune, and the up beat to the final bar is too rushed
Bar 48: Well, the bar before was out of tune, and so it isn't surprising that the landing of this chord is also a bit off!
Well... considering that this was pretty much the first time that I had touched a violin in two weeks... I was a touch nervous and stiff... So, considering that nothing disastrous happened (like the violin catching on fire...), I guess it is a tolerable first take.

Second Live Take
Bar 1: A better tempo and character feel. More assertive, less whiny!
Bar 2: That bass note...
Bar 3: Nice transition from the previous bar, enough time and space to let it arrive.
Bar 6: Chord divides too quickly for my taste... however, the space afterwards is good enough.
Bar 6-9: Finally... I'm spending some time and concentration playing around with the trills, the timing and speed of how they develop. This is starting to sound a bit like my old self... rather than a rabbit holding on for dear life!
Bar 12-14: Bass of the chords arrive before the beat. A bit of a naughty baroque thing... bass of the chords should be ON the beat and then divide afterwards. Harmony over melody...
Bar 19: These chords are placed better, but a bit of a fluff on this second one.
Bar 23: Not sure what sort of brain-fart caused me to choose a stupidly awkward fingering at this point... it makes for a bit of a unpleasant glitch as I try and regain control.
Bar 24: I'm liking this ornament... it ins't fully written, but implied... so it is force of habit to play this mordent like that, hold over from French Baroque.
Bar 26: Transition good.
Bar 36: Triplet rushes.
Bar 43: SPLAT!... what are those notes again?
Bar 48: Okay... maybe better in tune next time?
Well, although it isn't quite the best of what I expect from myself.... the is some music starting to be played, conversation and rhetoric is starting to appear instead of just note playing.

Third Live Take
Bar 1-2: Well, I tried a different development of the two bars. The second being more assertive... it is different, but doesn't work.
Bar 5: I should hold that appogiatura on the trill longer.
Bar 7: 5th is out of tune.
Bar 9: This arrangement of the trills works best... slower followed by the more energetic to swing around to the next bar.
Bar 18: Small notes are too early.
Bar 21: LOL @bengy, do people pay you to make rookie mistakes?
Bar 23: Sigh... bad day? or has @bengy forgotten how to play the violin completely?
Bar 29: Maybe I'm still unsettled from the run of simple mistakes, but these bars are unsettled as well... and run a little bit forward.
Bar 34: Hold the appogiatura LONGER! Upbeats need to have enough momentum to reach the next bar!
Bar 37: SLURP! Haha... very romantic in style!
Bar 40-43: Experimenting with a softer, darker brooding character here.... oncoming doom. Interesting, doesn't work... but it is something to think about.
Bar 48: Congratulations... finally in tune, it's almost like you do this for a living...
Perhaps it was the overconfidence of the previous take being better than expected, and then splattering myself on some simple mistakes... but this was NOT a good one! Except for a few bits which were good, which I hope to have learnt and imported into later takes... but in general, less good!

Fourth Live Take
Bar 5: A pretty steep drop in energy... I like it, setting up the stage for a larger climb in character and drama.
Bar 7: See... it is possible to play this in tune!
Bar 13: My violin choked at this point. It is hellishly dry (around 25% humidity) and the violin is on the edge of doing this sound most of the time... which is quite tricky to control well... it got away from me here!
Bar 20: SLURP... but in a different place!
Bar 23: Funny repeated note... oh well, not disastrous!
Bar 26: This has been the best transition between sections. Really gave the the space and time to finish before continuing.
Actually, I was relatively happy with most of this... especially the second half! Anyway, it is a pity that I had a moment where I choked the violin... but these things happen, it is a live performance and not a recorded Frankenstein!

Fifth Live Take
Bar 6: It continues a bit too seamlessly... I would have preferred more a comma and then a continuation.
Bar 7-10: Not the best versions of the trills... but I am getting my daring and skills back to play around with the timing and small details! YAY!
Bar 19: Missed most of the bass of this chord.
Bar 26: The transition in the previous take was better. This isn't terrible, but the other one was much better!
Bar 37: SLURP.... I have to watch this before it turns into a habit! Lack of practice and vigilance makes for some unintended effects!
Bar 47: The final upbeat is a bit too snatched for my liking... it is okay, but too quick and hasty for my taste.
There are many things that start to come together in this take... I really start to feel (and sound) more at ease than I had in previous takes...

Wrap Up
After not touching the violin for about 2 weeks due to self inflicted self pity... it feels good to get back into it, even if there isn't the threat of public embarrassment (aka concert...) to give me a kick up the arse! I did find that I missed it over the past couple of weeks, but I just couldn't get motivated after finding out that all concerts for the foreseeable future were dead and buried... with no certainty about when it would start up again!
This is a good gentle way to keep me on my toes... and keep this fingers and brain in working order. Like anyone who is used to honing a craft to a high degree of mastery... you will know that taking an extended break is a dangerous thing... everything is just that little bit more difficult and inflexible...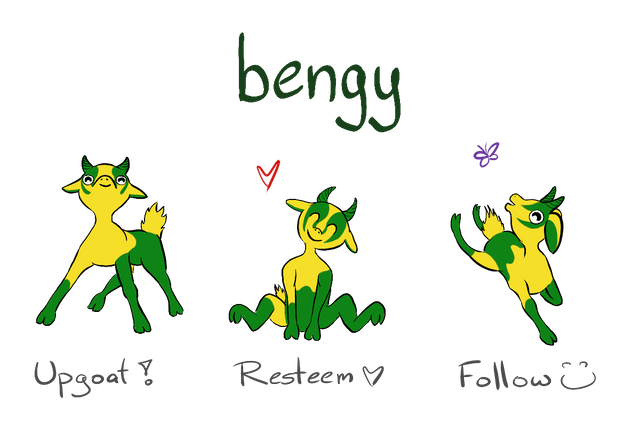 Upgoats by ryivhnn
Account banner by jimramones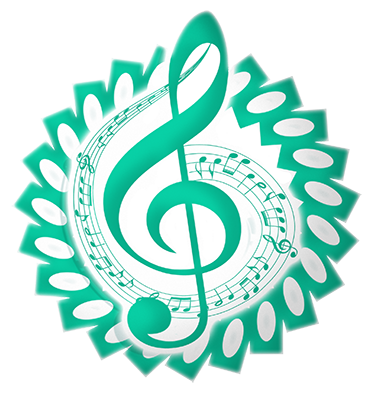 The classical music community (Subscribe at Steempeak and Peakd) at #classical-music and Discord. Follow our community accounts @classical-music and @classical-radio. Community Logo by ivan.atman