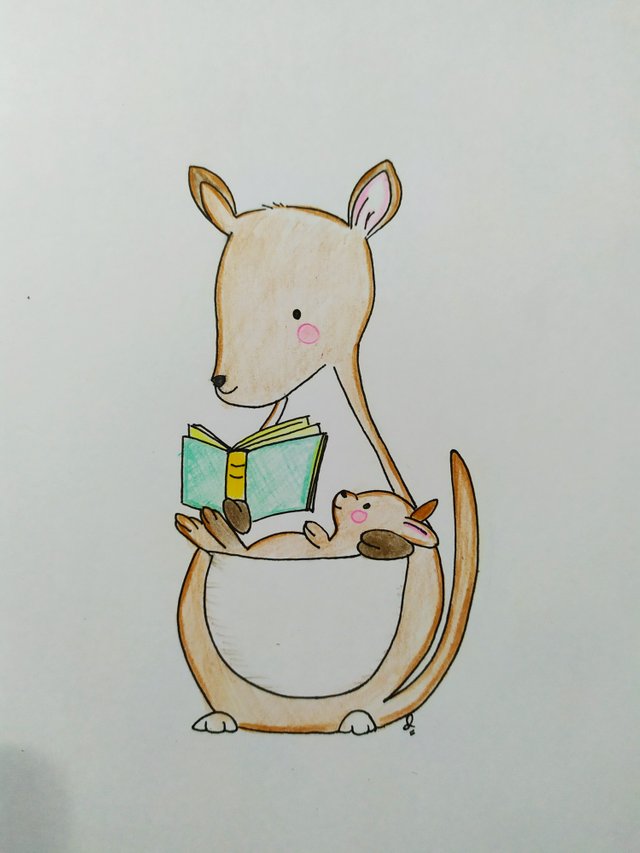 Hello, friends!
Last night i drew this cute kangaroo and her child on her pocket. Today i would like to share how i made these cute creatures. So cute and easy to draw.
Materials and things needed:
a 2B mechanic pencil
an eraser
a sketch paper
a drawing pen
colour pencils (i'm using my deli colourun and staedtler luna watercolour pencils)
How i made it:
First, i started from the two ears, head then a hand holding the book. Then pocket with her little roo, body then legs and the long tail.

After finished, bold it all with the drawing pen then erase the pencil sketch. Last, colour with the colour pencils. I used bolder colour to colour near the border lines. Hint: the colour of the kangaroo was a combination of three kind of brown.

Happy drawing & colouring!