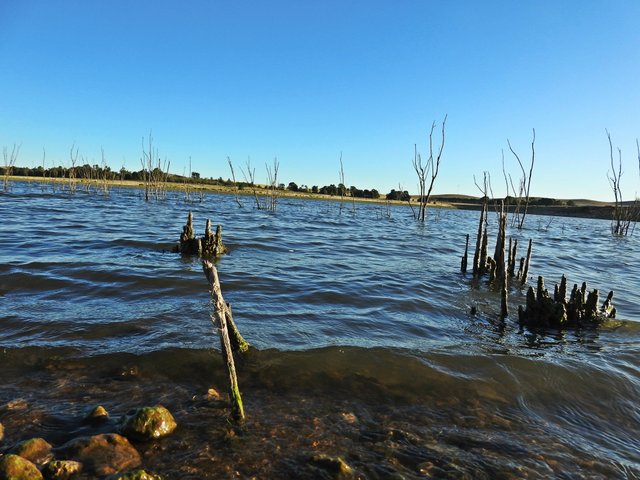 Good night my dear friends!
Muy buenas noches mis queridos amigos !
Here I am with you again on another day of the challenge #wednesdaywalk and #makemesmile, to which our friends @tattoodjay and @elizacheng invite us every week.
Aquí estoy con ustedes nuevamente en otro día del desafío #wednesdaywalk y #makemesmile, al que nos invitan cada semana nuestros amigos @tattoodjay and @elizacheng.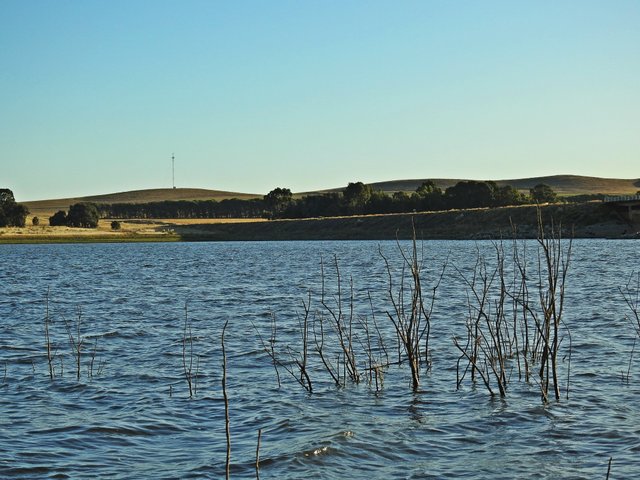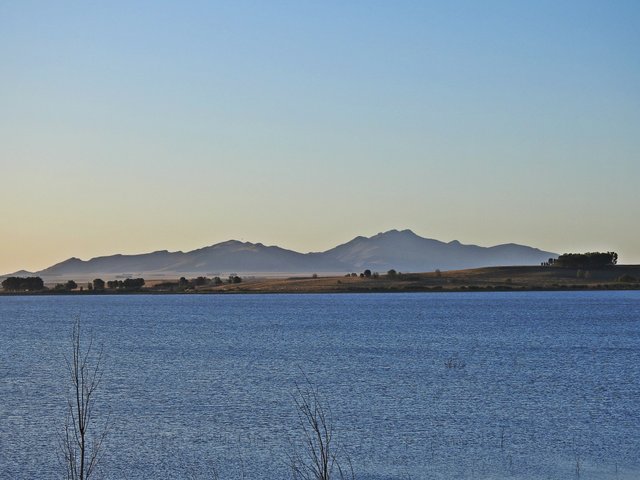 This time I came for a walk to one of those places that I had not visited for more than 30 years despite being only 54 kilometers from my house. It is the Paso Piedras Lake, in which the dike through which the water is supplied to my city and neighboring cities is located, in addition to supplying water to the Petrochemical Pole that is located in the port of my city.
En esta oportunidad vine a pasea a uno de esos lugares que hacía más de 30 años que no visitaba a pesar de estar a tan solo 54 kilómetros de mi casa. Se trata del Lago Paso Piedras que en el cual está ubicado el dique por el cual se abastece del agua a mi ciudad y a las ciudades vecinas además de abastecer de agua al Polo Petroquímico y el parque industrial ubicado en las inmediaciones del puerto de mi ciudad.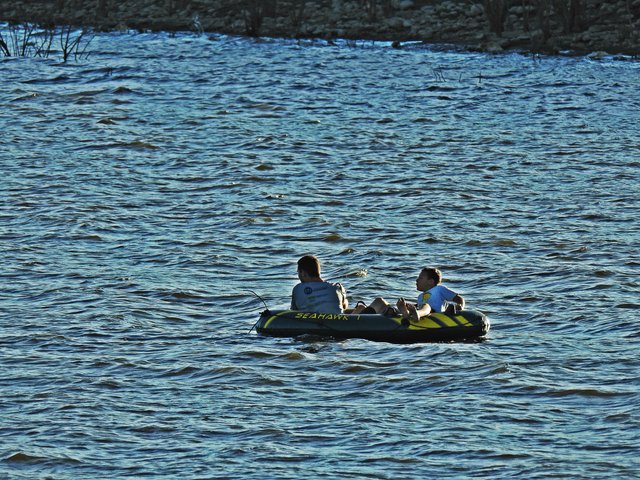 The water level of the lake is very oscillating since it is mainly supplied by the rains in the mountainous area, where the rains are not even, producing large periods without rains and other periods where the water ends up surpassing the reservoir as has happened some years ago.
El nivel de agua del lago es muy oscilante ya que este se abastece principalmente de las lluvias en la zona serrana, donde las lluvias no son parejas, produciéndose grandes períodos sin lluvias y otros períodos en donde el agua termina sobrepasando el embalse como ha sucedido unos años atrás.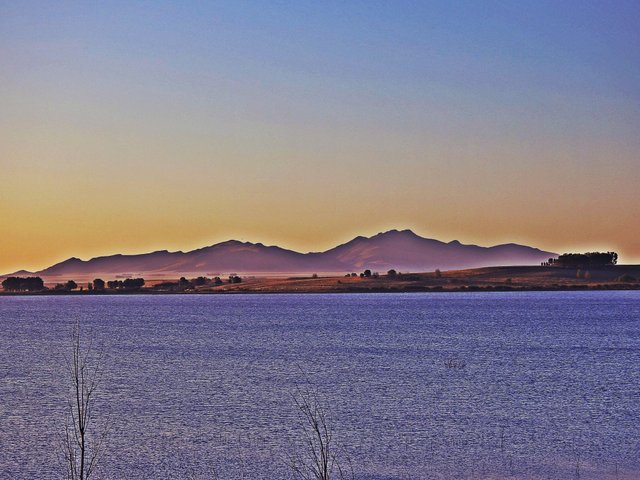 Until a few years ago, water sports such as surfing, boating and even had restricted areas for bathing, but like any lake where there is a reservoir, its waters are deep and very turbulent, producing strong eddies in any place of the water mirror. Unfortunately, despite the prohibitions, people continue to ignore it.
Hasta hace unos años se permitía la práctica de deportes acuáticos como puede ser el surf, la pesca en bote e incluso tenía áreas restringidas destinadas para bañarse, pero como todo lago donde hay un embalse sus aguas son profundas y muy turbulentas produciéndose fuertes remolinos en cualquier lugar del espejo de agua. Lamentablemente a pesar de las prohibiciones la gente sigue haciendo caso omiso.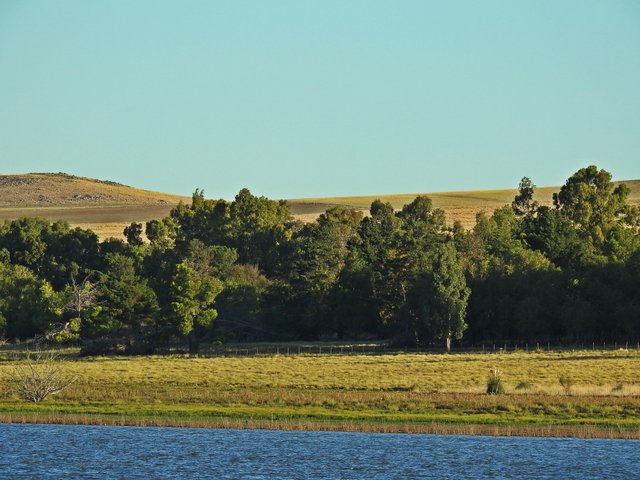 As I told you about the beginning, it was many, many years since I came here for a walk. Although the place is quite changed and I have not been able to access the same place that I had previously visited, the memories of my childhood still remain when my brothers and my 14 cousins ​​went up to my uncle's canoe and together we took a little tour near the lake.
Como les comentaba l principio hacía muchos, muchos años que no venía de paseo por aquí. Si bien el lugar está bastante cambiado y no he podido acceder al mismo lugar al cual había visitado con anterioridad, aún perduran los recuerdos de mi infancia cuando subíamos mis hermanos y mis 14 primos a la canoa de mi tío y todos juntos dabamos una pequeña vuelta por el lago.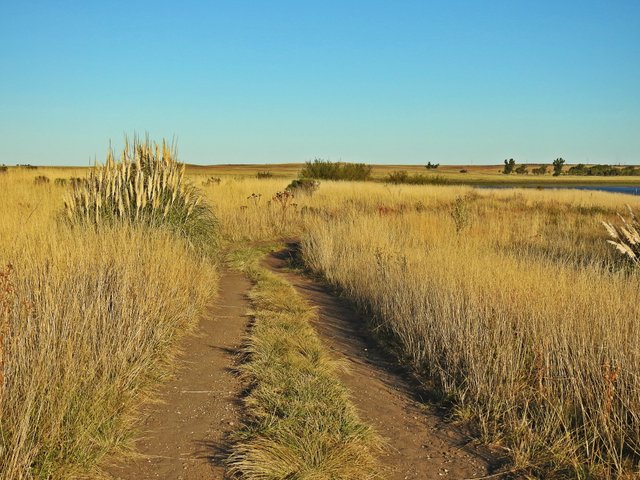 It is a very quiet and recommended place to go spend the day with the family.
Es un lugar muy tranquilo y recomendable para ir a pasar el día en familia.
Although the 54 kilometers away that separates it from my house, I did it by car, once I got there I dedicated myself to walking through this beautiful place, contemplating the tranquility of the water, the beautiful sky blue and dedicating myself to enjoying the soft breeze and the sun that hit my face while enjoying some delicious mates.
Si bien los 54 kilómetros de distancia que lo separa de mi casa lo hice en auto, una vez que llegué allí me dediqué a caminar por este hermoso lugar, contemplando la tranquilidad del agua, el hermoso celeste del cielo y dedicandome a disfrutar de la suave brisa y el sol que daban en mi cara al tiempo que disfrutaba de unos deliciosos mates.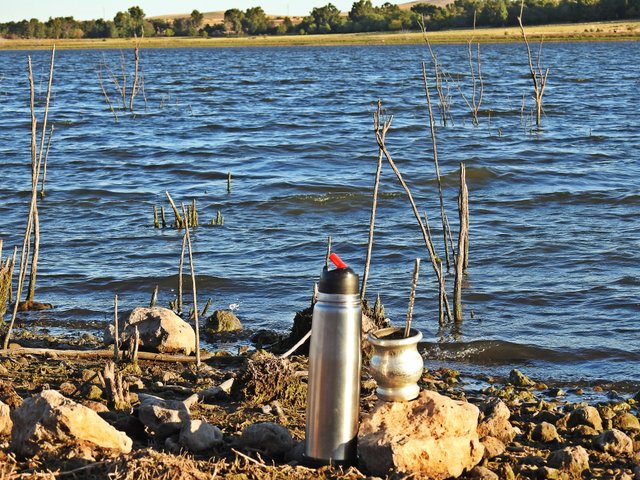 On the next visit I make I promise to find out the way to get to the dike to share with you some photos of the place
En la próxima visita que haga prometo averiguar el camino para llegar al dique para compartir con ustedes unas fotos del lugar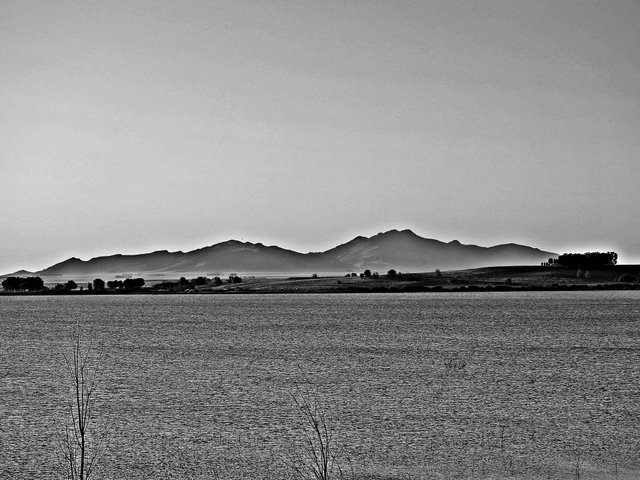 Hasta aquí llegué con mi àrticipación de esta semana en el #wednesdaywalk y @makemeslime.
Enjoy every second as if it were the last. Until next week!
Disfruten cada segundo como si fuese el último. Hasta la próxima semana!
Original content of @pablo1601
Nikon Coolpix P900 camera
Posted via neoxian.city | The City of Neoxian