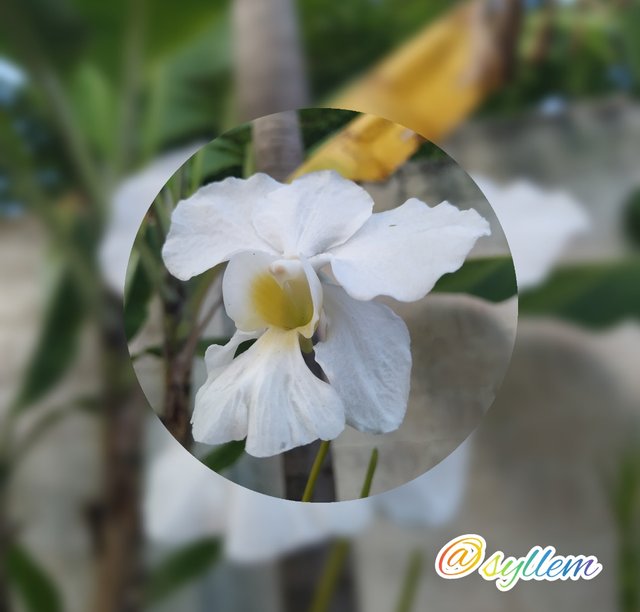 Una glamorosa orquídea del jardín de mi suegra
A glamorous orchid from my mother-in-law's garden

---
Un día más de victorias, desde la bendición de despertar, hasta la de irnos a dormir con la satisfacción de lo vivido. Las tareas escolares y domésticas ocupan toda nuestra mañana, pero con una actitud totalmente positiva, estar juntos nos llena tanto, que no nos falta nada más. Claro que a mis niños les gustaría salir a jugar con sus amigos, y hasta extrañan su escuela, pero entienden las circunstancias y se adaptan al escenario actual.
Another day of victories, from the blessing of waking up, to going to sleep with the satisfaction of what we have experienced. School and home chores take up all our morning, but with a totally positive attitude, being together fills us up so much, that nothing else is missing. Of course my children would like to go out and play with their friends and they even miss their school, but they understand the circumstances and adapt to the current scenario.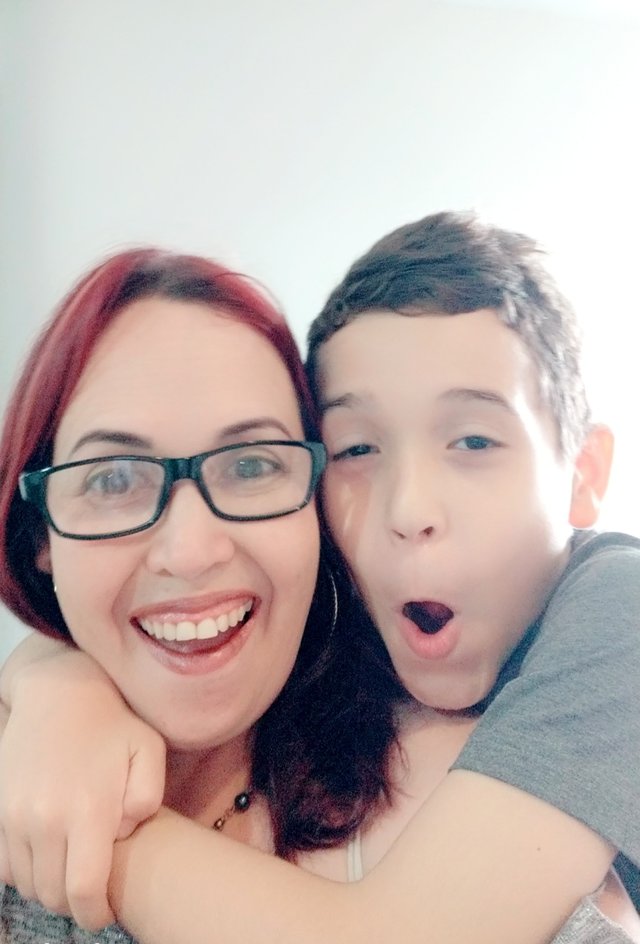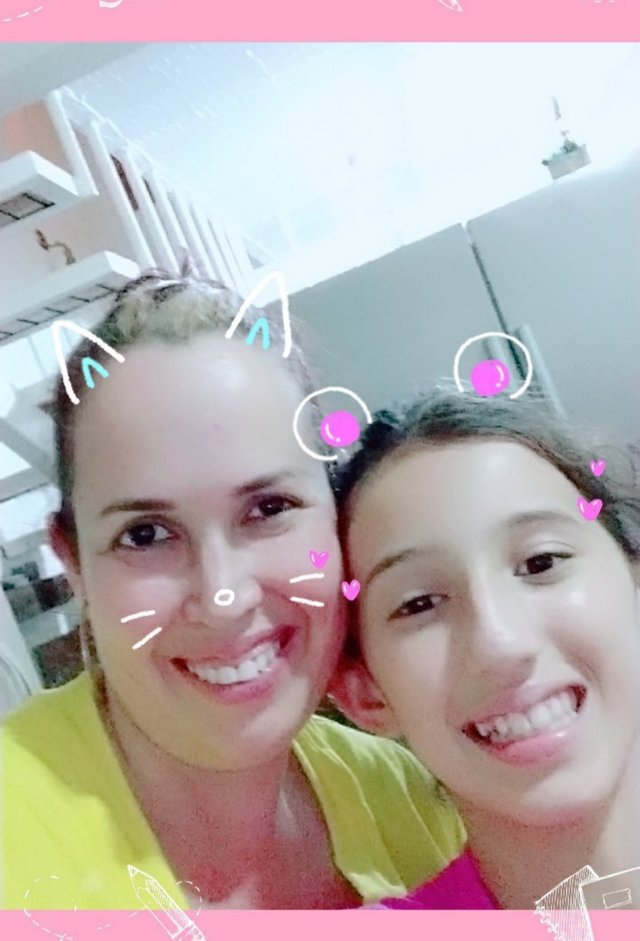 ---
En las tardes, es una actividad fija un poco de yoga y de ejercicios; de resto, son tantas las alternativas... de hecho, siento que no nos alcanza el día para tanto que queremos hacer. A mi hijita le encanta usarme de muñeca para sus prácticas de peinado y maquillaje, la verdad evito lo más que puedo llegar a este punto, pero a veces me toca, jajaja.
In the afternoons, it is a fixed activity a little bit of yoga and exercises; otherwise, there are so many alternatives... in fact, I feel that we do not have enough time for so much that we want to do. My little daughter loves to use me as a doll for her hair and make-up practices, I really avoid it as much as possible, but sometimes it's my turn, hahaha.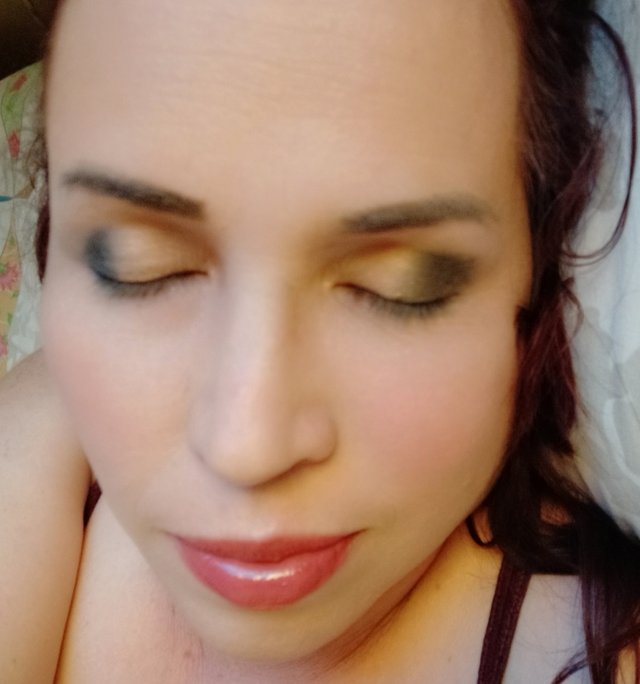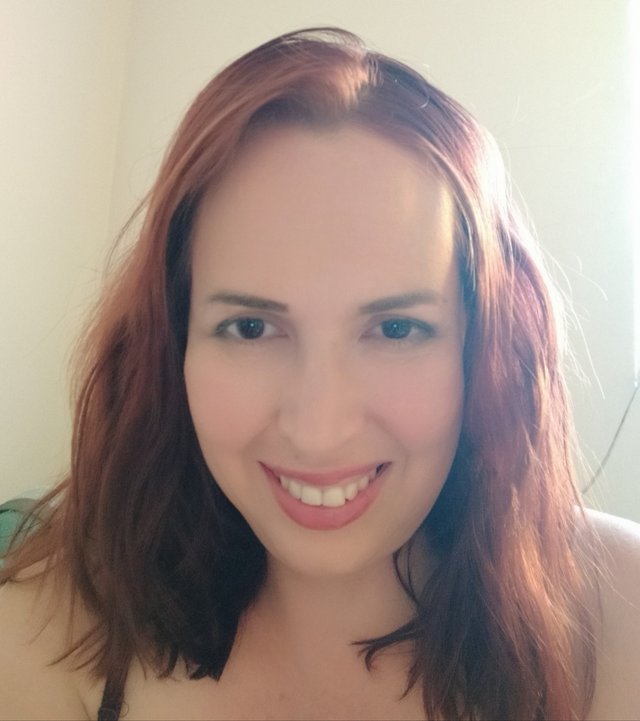 ---
El resultado es bueno, es sólo que maquillarme para estar en casa no me parece tan buena idea.
The result is good, it's just that putting on makeup to be at home doesn't seem like such a good idea to me.
---
Tengo la firme convicción de que todo estará bien, de que era necesario que nos guardáramos para rescatarnos del mundo exterior, para que aprendamos a estar con nosotros, con los nuestros y más cerquita de Dios.
I am firmly convinced that all will be well, that it was necessary for us to beware of rescuing ourselves from the outside world, so that we learn to be with us, with our own and closer to God.
---

Imágenes propias. Traducción de deepl.com.
All images used are own, and I supported myself with the help of the deepl translator.