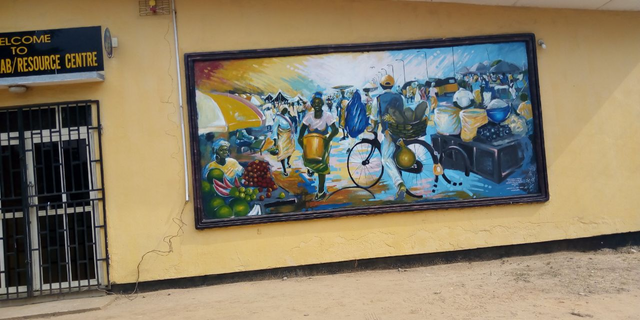 The beautiful artwork above captured by my cam is a representation in the Faculty of Business Administration in the University of Uyo. The picture depicts a typical marketplace. The picture was captured along others when I last visited the university campus before the COVID lockdown in my state.
Last week, I had an appointment with the head of the Staff Multi-purpose Cooperative Society of my alma mater and the sight of the school environment was more than serene. The Cooperative ofice if located at the Annex campus of the university.
I am a product of the University of Uyo, located in Akwa Ibom State, Southern Niger from the Department of Agricultural Engineering. The university is one of the best in Nigeria as per maintaining educational standards.
The university has close to 20,000 students in all 12 Faculties including Engineering, Agriculture, Arts, Education, Business Administration, Social Sciences, Medical Sciences, Pharmacy, Sciences and Law. The annex campus accommodates about 4 faculties and hostels but the campus seemed like a grave yard.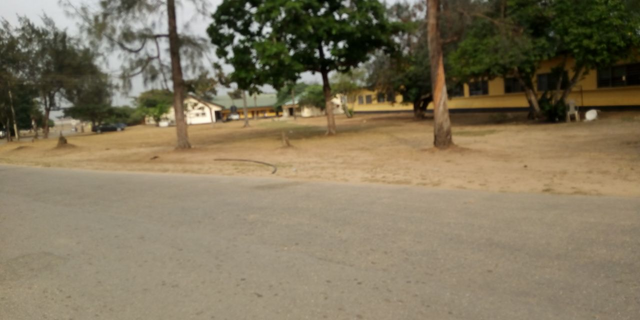 As I walked through the alley and the tree plantations, it was so quiet and so unlikely of the campus which is situated at the heart of the town. While walking through, thoughts flew through my mind that "every institution is made up of people".
We are in a world where some people feel they can do without others when in the real sense they can't. Some feel that they could build edifices, buy luxurious cars and many more. In all, where humans are not impacted, life is meaningless.
I decided to take shots of the moments with my Infinix Hot 7 Camera (13 MP) as I walked through so I can reflect on the memories. I just wonder what would become of the campus if the lockdown that has already started last for more than 6 months - A dungeon it would be.
Though, the sites were beauty to behold as there were no nasty movements and droppings around the walkways. The environment was so serene that the sound of a dropped pin could be heaard.
---
@Gems-community is set at beneficiary to part of this post's rewards.