It may provocative title but it is ok. I 'm very dissappointed with my government that seem colaborate with bankers to do corruption. Bail out is a corruption tool of tyrant government t steal money. Let's fight for financial freedom with cryptocurreny.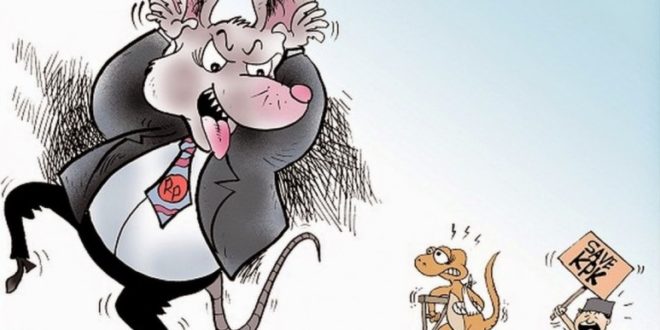 Cryptocurrency can make bank runs. I just imagine if 30 or 40 % bank customers cash out their money and deposit into cryptocurrency. Banks will sort of cash that cause bank runs. The systemic effect of banks run is economic crisis. At this time cryptocurrency users can gain the political bargain to government to change the policy or to stop curruption.
A government can stand if the economic and financial not stable. Here the power of crytpo communities will be stronger.
Stop corruption and tyrant
Adapun sebelumnya diberitakan bahwa ada rencana PMN sebesar Rp 15 triliun untuk membayar polis nasabah dan menyelamatkan Jiwasraya.
https://www.cnbcindonesia.com/market/20200225140427-17-140327/wamen-bumn-benarkan-ada-opsi-bailout-jiwasraya-rp-15-t
15 Trilion IDR or about 1 billion USD for bail out. Jiwasraya that is indicated curropted should be bailed out by our government. That is a crazy , tax and loan are only used to pay bail out.
Use cryptocurrency is a way to take stronger control over tyrant and corrupt authority. I think the government will give up when cryptocurrency users join a political movement to control regulators.